By Khanh Doan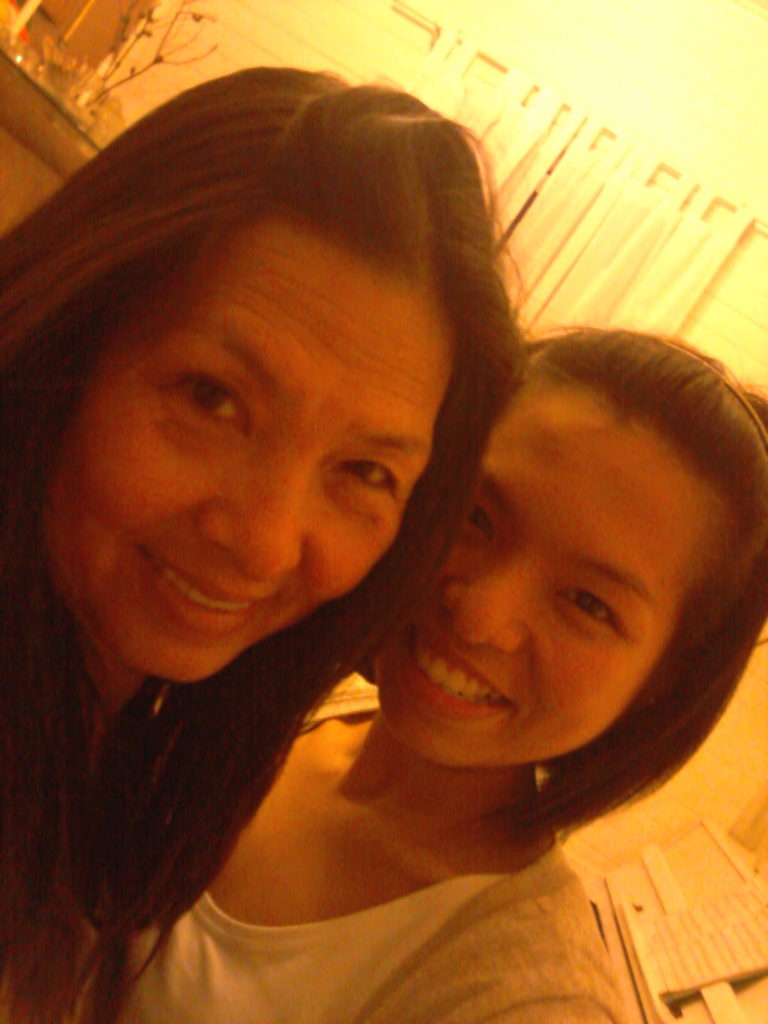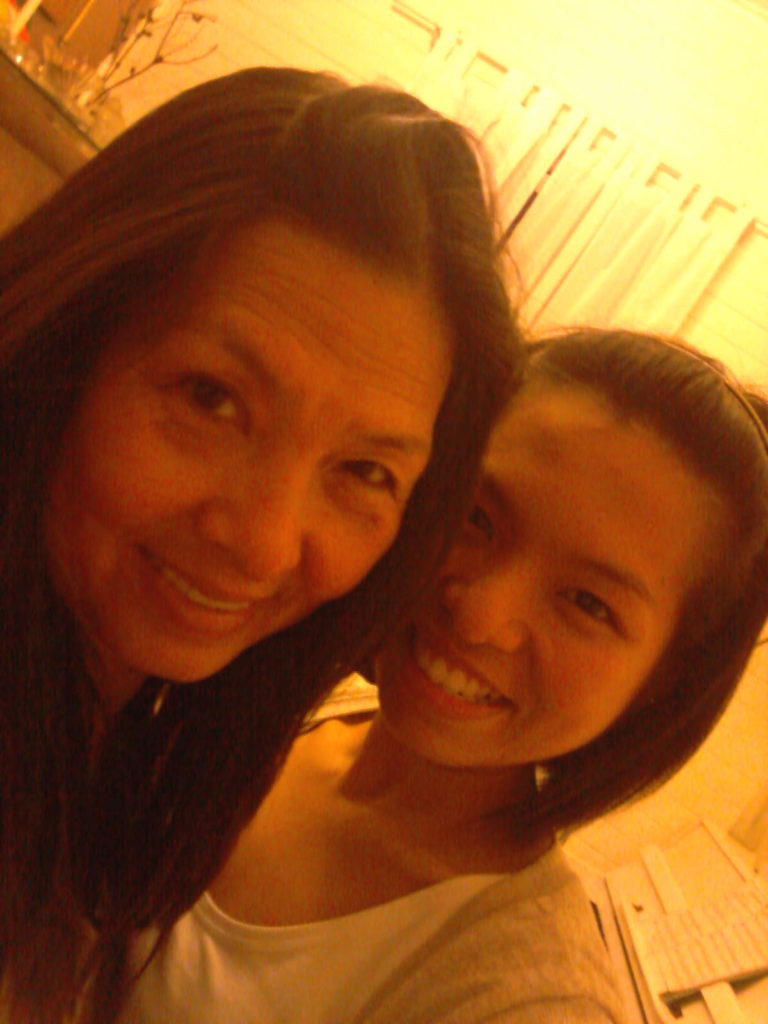 Mindfulness practice, the beautiful teaching of the Buddha, profoundly interpreted by our beloved Thay, is a miracle that helps transform many lives. As a young practitioner, I have already been privileged to taste the nectar of the practice in this journey home to both my family and myself. The story that I want to share with you is about a miraculous transformation of how my family became my Sangha.
Our story started in Saigon, a big city from the south of Vietnam, where the majority of my family members was born and raised. It wasn't until 2009 that we migrated to Sydney, Australia. Coming out of the civil war after 1975, my family, like most families in Vietnam, experienced very challenging financial difficulties. To feed themselves and three children, my parents worked really hard for most of their lives. As the family business grew bigger and my parents were so busy working long hours, it was normal that I wouldn't see them for days at a time or just see them very swiftly during the day when they are in between jobs. Most of the time, I would stay at my neighbor's home, Miss Ten, who is a loving and caring soul. She has no child of her own so she took care of me with all her heart. Miss Ten's love brought me so much joy and comfort, yet I still craved the love and attention from my parents.
Having a traditional Vietnamese upbringing, my parents were very strict towards my siblings and me and thought that this would correct our behavior and discipline our lives for our own good. This combined with the stress of running their own business, my mother and father seemed more scary and intimidating than loving through my child eyes and sensitive heart. I didn't think I had a relationship at all with my parents back then. I remember being spanked really badly one time without knowing why (probably after I did something naughty that upset my parents), so I even left home for a day and hid at my neighbor's house, insisting that she wouldn't tell my parents. My neighbor called my parents anyway so they came over the next day to pick me up and… gave me another spanking session for leaving home! "Tough Love" was the traditional Vietnamese way of educating children.
I now understand that my parents did their best to their knowledge to love me and provide security for our family…
I now understand that my parents did their best to their knowledge to love me and provide security for our family, but they didn't realize that I wasn't receptive to that kind of parenting method. I grew up with such strong resistance and frustration toward my parents that even though they became more relaxed with me after they retired from the family business, I still found it very challenging for me to be loving and open to them. Since I started working and finally gained financial independence when we moved to Sydney, things got even worse between us. My parents would not be able to give me any advice without me defending myself openly and intensively. I did have deep love and respect for my parents, but my resentment from past experiences was so strong that I couldn't fully appreciate them, which is what they wished for. That was the situation of our relationship until three years ago.
I have to give all the credit and gratitude to my mom for sparking the fire of transformation in our whole family and me when she found the practice a few years ago. After countless efforts of introducing mindfulness to me, I finally joined her in our first retreat in April 2012 with the Sen Bup Sangha in Sydney. However, my rebellious side had still not surrendered. I spent most of my time sleeping in my dorm or enjoying the bush land and only showed up at meal times. Dharma talks and meditation were too awfully arduous for me to endure – I would just fall asleep!
It was not until a public talk after the retreat given by Brother Phap Hai, Sister Luong Nghiem and a few other monastics at Sydney University about the Four Mantras of Love that my path of healing truly began. I can still vividly remember the overwhelming yet comforting feeling of tears streaming down my face and softening my heart as I melted into Sister Luong Nghiem's arms after the talk. It was the moment the Dharma seeds in me were watered deeply and started to flourish.
It wasn't long until my dad joined my mom and me in the practice, which significantly increased our collective energy.
Gradually I came to the Sangha with more anticipation and learned the beauty of the practice of mindful breathing. At my second retreat in September 2012, I decided to take my practice more seriously by taking the Five Mindfulness Trainings, trying to apply them more deeply into my way of living, and practicing more diligently. The Four Mantras of Love were slowly integrated; loving speech and deep listening were gradually practiced in our family. It wasn't long until my dad joined my mom and me in the practice, which significantly increased our collective energy.
Looking deeply into the nature of our relationship, I can see the habit energy of being adamant about one's own opinion is still a very strong seed in my family. My dad likes to be in control of how and what the family should do in general. My mom always has an opinion on how things should be arranged in the house. For myself, being obsessed with health and natural remedies, I could not stop criticizing everyone's diet and upsetting my family. Even though it comes from a place of loving concern for the well-being of our family, my approach to my family members was more like a "food police" rather than a "wholesome healer." Of course, this had the opposite effect of making everyone walk out of the kitchen every time I stepped in. I didn't realized how I touched the seed of insecurity in my family members and making them feel judged instead of feeling supported.
Looking deeply into the nature of our relationship, I can see the habit energy of being adamant about one's own opinion is a very strong seed in my family.
It didn't take long for me to realize how I was doing exactly what my parents were doing – trying to impose their ideas onto me. It is a challenging, yet rewarding choice for us to consciously identify the habit energy of controlling in heated moments and call it by its true name before letting its weeds spread all over the gardens of our minds and sparked fires in our heart. Although we still fell into our dark places countless times, our conflicts became less and less intense as time went on.
We listened to the peaceful sound of the bell more regularly than engaged in endless blind flights of who was right and who was wrong. We are more and more confident in the practice as our flowers of loving kindness are blossoming in our heart every day with every mindful breathing. For the last year, we have been doing sitting meditation almost every morning together for half an hour. Sometimes, we also do chanting together. In our home, we set up a mindfulness bell that rings every hour to remind us to stop and breathe. When we can be still and know…ahh… the joy of feeling deeply supported by each other is unparalleled.
Loving speech is becoming a normal thing rather than just an awkward practice. From being the people I most feared and resented, my parents are now becoming my loving Sangha, my spiritual brothers and sisters. This is something I wouldn't have been able to imagine two years ago. This is the true nectar that the flower of mindfulness offers.
Today, as it is softly raining outside, I can't help but feel this deep gratitude for the Dharma rain that is seeping gently inside my consciousness and the collective consciousness of my family – my beloved Sangha.
I would like to offer below my interpretation of the third of the Fourteen Mindfulness Trainings, Freedom of Thought, and a poem inspired by the practice of this training.
Respecting Each Other's View
With the understanding that everybody views the world with different ideas and perceptions, I vow to let go of my desire of making others accept my ideas as their own by using manipulation in any form of words or unkind actions. Instead, I will respect others' unique thoughts as much as I treasure my own. As I deepen my practice of understanding and use of loving speech, I shall encourage everyone to cultivate respect for each other as well.
Blind Fight
"This is the truth!" – You keep insisting
But is it your truth or mine that you're persisting?
Is it your left or is it my right?
And we keep looping in this blind fight
That "I am right and you are wrong!"
"Wherever I go you must come along!"
It doesn't matter who wins, believe it or not
Because even twins have different spots
How plain it is, the world of one dimension
Let's look deeply and start changing our perception.
Let's use loving speech to begin anew,
And show respect for each other's' views.
– Sydney, 24th March, 2015
Acknowledgement:
As English is my second language, I haven't had the confidence to expose myself in the form of writing in the past. Therefore, I would like to send my deep gratitude to David Viafora, my Order of Interbeing Aspirant Mentor and editor of this article. His genuine encouragement and constant support have allowed these words to flow with grace and ease from the heart.
Khanh has been practicing mindfulness for over three years and is currently practicing with three Sanghas in Sydney: Sen Bup Sangha (Vietnamese-speaking), Lotus Bud Sangha (English-speaking) and Wake Up Sydney. She currently works as a Yoga teacher and a Vegan cook.