There are many ways to get involved with Wake Up!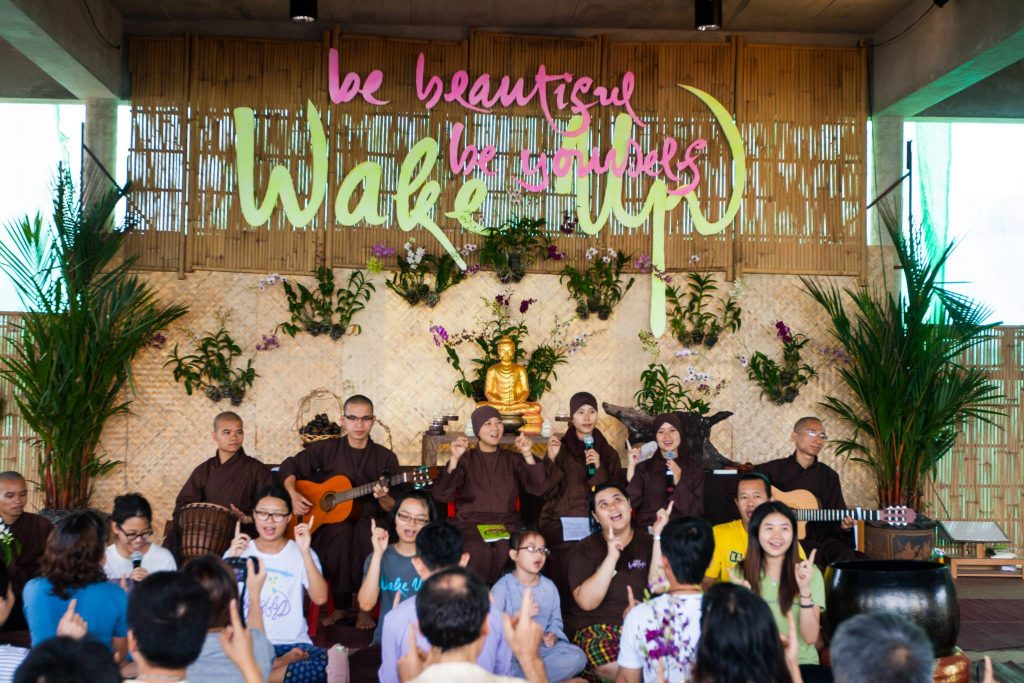 See if there's a group near you to practice mindfulness and meditate with other young people.
Read how Thich Nhat Hanh defines a Sangha.
If there isn't a Sangha near you, we've got some tips for you. The good news is that it only takes two people to start one!
Would you like to attend a mindfulness event or retreat with other young people? See if there is one near you soon.
Sign up and participate in a social action project with young people you would like to be a part of. 🙂
Have you been involved with the Wake Up movement in some form and you'd like to learn how to become even more active in the Wake Up community? Find out here.
Watch and sign up for interactive webinars with monastics from Plum Village discussing about various topics from community living to engaged Buddhism.
Every month, we will feature a Sangha from a different country as they share about their joys and their practice as a community.