Upcoming Events
Events List Navigation
November 2017


Teniamo viva l'aspirazione verso l'illuminazione, ma incominciamo la via prendendoci cura della nostra mente e aprendola con gradualità e amorevolezza. Nella quotidianità le relazioni sono il campo di pratica più intenso, perché è davvero vitale riuscire a convivere in armonia con chi amiamo. È quindi necessario attraversare il processo fertile e misterioso per comprendere chi siamo, per poi portare consapevolmente nella relazione con l'altro tutta la conoscenza di noi stessi e riuscire a integrare l'altro in noi.
Find out more »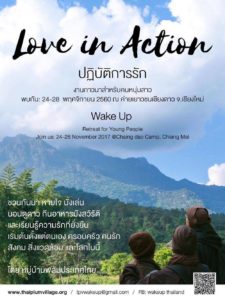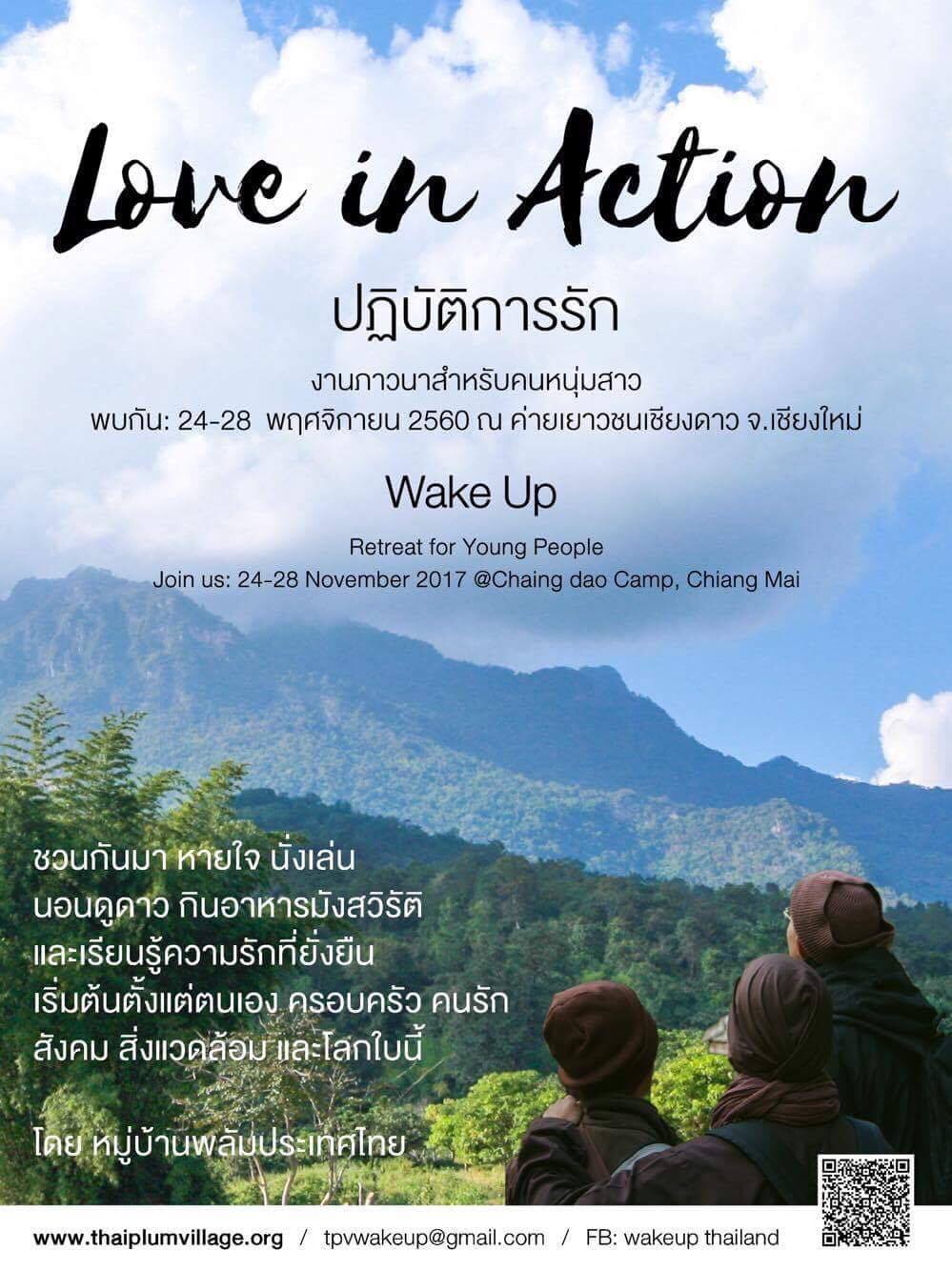 Love in Action: A 5-Day Meditation Retreat for Young People 24-28 November 2017 @ Chiang Dao Youth Camp, Chiang Mai, Thailand Dear friends, you are invited to come and practice together with us to come back to the mountain inside of us. We will enjoy breathing, sitting, walking and eating together with a beautiful mountain! A 5-day retreat offered by the monks and nuns of Plum Village, students of Zen master THICH NHAT HANH Activities: 05:00     Wake Up 05:30    …
Find out more »
April 2018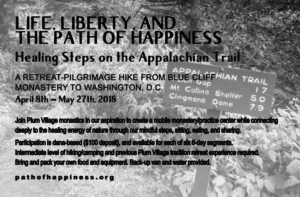 Join Plum Village Monastics in our aspiration to create a mobile monastery/practice center while connecting deeply to the healing energy of nature through our mindful steps, sitting, eating, and sharing.
Find out more »
+ Export Events