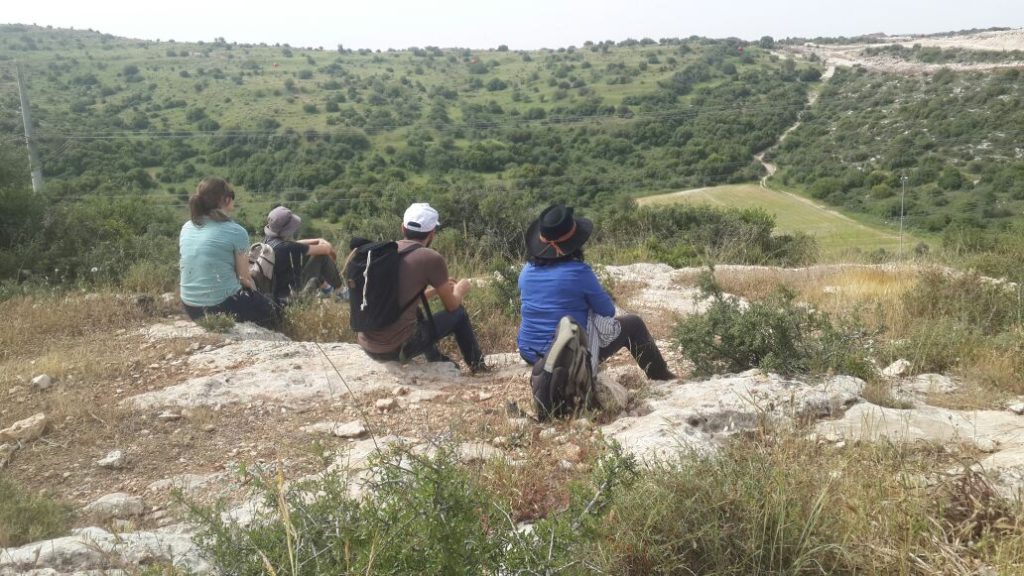 For many years, I was practicing Yoga and a year ago, I heard about Thich Nhat Hanh from one of my Yoga teachers. The first thing I saw online was the Israeli-Palestinian retreat. I was happy to see an active approach for peace that was really missing in the political climate in my region. I searched online and found the summer retreat at the EIAB. The retreat was difficult at first and I was confronted me with a lot of judgment, suspicion and antagonism I had inside.
The Dharma talks were insightful, but I was reluctant to accept the reality. On top of that, the harsh history of the building at the EIAB made me feel restless. Towards the last two days, something opened inside of me and I felt lighter and smiled more. The teachings felt like something I used to know and forgot. Being surrounded by so many people from Germany and singing songs that are well known in Hebrew (but surprisingly sung in German) made me feel welcomed.
Coming back to Israel, I knew I have to cultivate this energy somehow. In September I joined the big Tel-Aviv Sangha and started attending the Day of Mindfulness. Since November, I have a small Sangha of nine people more or less called Cloud Sangha, which is a mixed ages group led by senior practitioners.
From the support of the whole community of mindfulness in Israel, I have decided to postpone some plans I have had and embarked on a journey for the first Wake Up group in Tel Aviv since I felt the need to expose more people to this practice so it can continue in the future. We're currently four Wake Up core members, and we meet together as a part of the Cloud Sangha. Since I've been aware about my need to bring new young people, there is not a week that I'm not reached by someone new who is curious about us and interesting in joining us.
These are exciting times, where our Cloud Sangha is becoming organically very cohesive, and the Wake Up initiative follows this really authentic engagement to the practice. We have become very good friends with a big sense of humor – a little utopia at the heart of Tel-Aviv. We had a beautiful mindfulness day-trip at the surroundings of Jerusalem, where we combined between Dharma, deep relaxation, walking meditation and just fun. We keep attracting new practitioners or practitioners-to-be. But in the long run, our agenda is activism in the society and a discussion beyond borders and nationalities.
Yoav Chorev is 27 years old from Israel. He's a composer, an interpreter for the deaf-blind and a meditation practitioner. If you'd like to support spreading the word about the Wake Up Sangha in Tel-Aviv or know any young people who lives there, you can email Osnat at telaviv@wkup.org or call 00-972-546-568066.