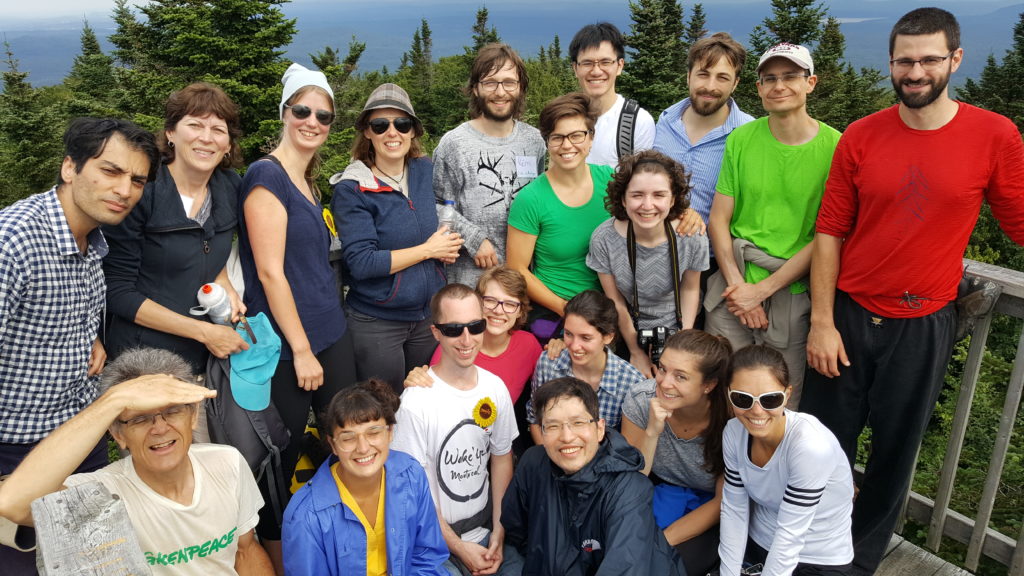 From August 4–10 2017, Wake Up Montréal organised its second retreat. It lasted 6 days, and 75 people participated. Four monastics (Sr. Boi Nghiem, Sr. Xu Nghiem, Sr. Hy Nghiem and Br. Phap Huy) from Magnolia Grove Monastery were there thanks to a grant from the Thich Nhat Hanh Foundation.
Here are some sharings from the retreatants:
Vanya, member of the organisation team
"For me, the retreat was a big beginning anew. It took us about 4 months to organise the event, and we all put our hearts in this process. Tensions and different issues in our team emerged, and got stronger despite our efforts to practice and deal with them in a constructive way. That's why the retreat—and especially the presence of the monastics—was like a precious visit from our elder brothers and sisters in the practice who truly cared about our Sangha and spirit of togetherness. Their honesty, openness and kindness helped me to understand my strong emotions without feeling guilty and supported me in my efforts to find new ways to deepen my practice.
At the end of her Dharma talk, Sr. Boi Nghiem gave a chance to a practitioner and me to participate in a beginning anew. For us, it was important to let people know that we're working on a real issue and that not everything is perfect, loving, and caring in a Sangha. This practice was a great opportunity to stop and truly say "thank you" and "I'm sorry" to work toward harmony and understanding with the support of our lovely Sangha."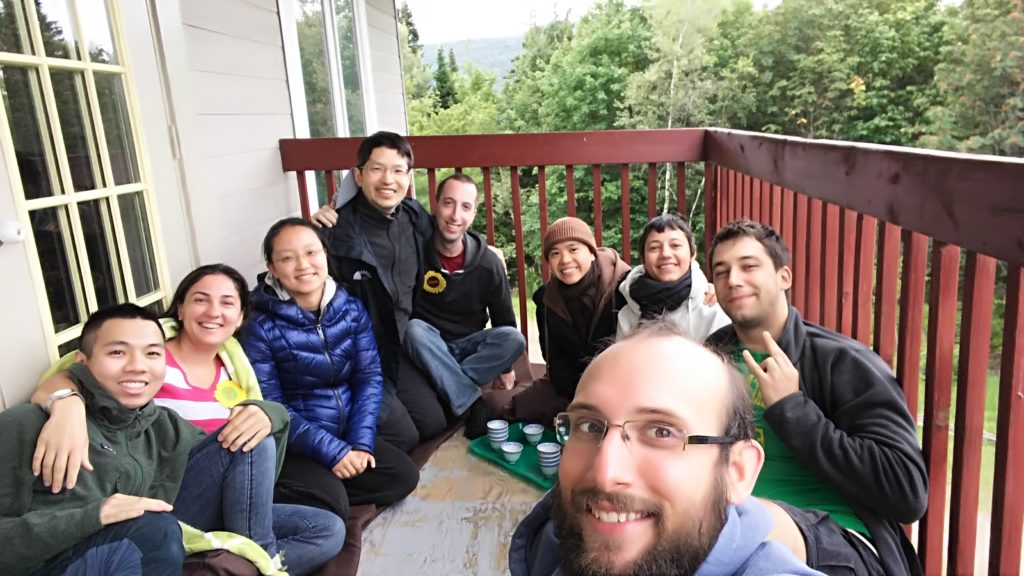 Warda, first Wake Up retreat
"I really enjoyed the Wake Up retreat. It was my first one, and I was a bit afraid to not feel comfortable to live for days with complete strangers, but the moment I arrived at Maple Village, I felt at home. Everybody seemed so pleased to be here, and the group was very friendly and peaceful. I was captivated by all the teachings, and every activity enabled me to focus on the moment and let go all of my worries. Also, it was an opportunity to take a step back from my life and my daily habits, and to think about the improvements I can make to feel more connected to the present every day. I have been practicing meditation for 2 years, and I felt at some point the need to share it with other people. I was lucky to find Wake Up, and I can now practice with a supporting and loving group."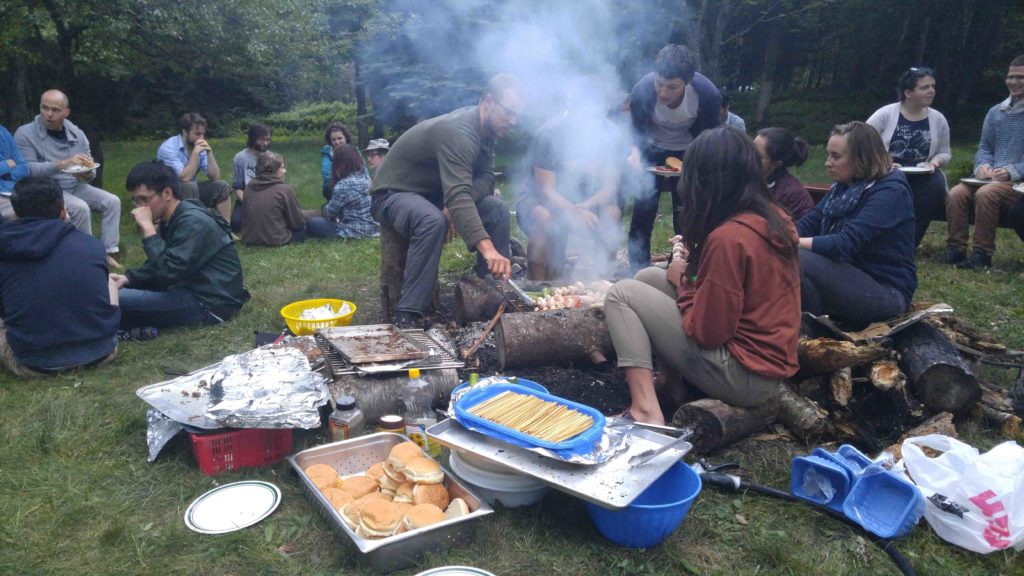 Marie-Charlotte, first Wake Up retreat
"The Wake Up Montreal retreat gave me time to take care of myself and to listen better to my mind and my body. The Wake Up organizing team and the monastics gave me the tools I needed for a regular mindfulness practice. I got the confidence I needed to bring this practice into my daily life thanks to an atmosphere full of kindness and tolerance. You can count on me to come back next year."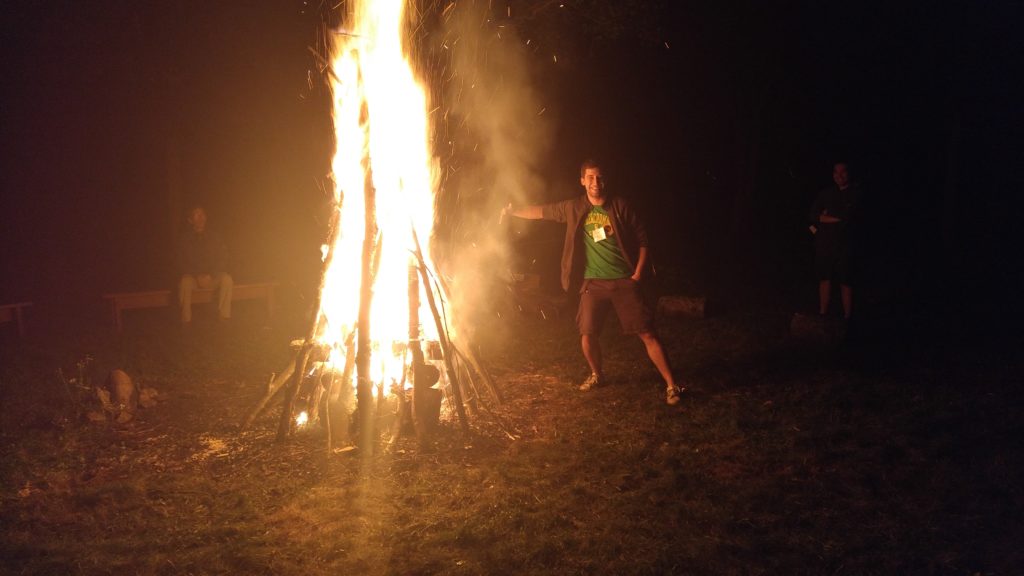 Yao Xi, member of the organisation team and first Wake Up retreat
"The 2017 Wake Up Montreal retreat Open to Oneself, Open to the World was my first Wake Up retreat, and I was able to be part of the organizing team. Through this experience, I have made valuable encounters and built joyful friendships. The retreat was also an opportunity to deepen my practice. The Dharma talks, conversation with monastics and the work alongside others helped me to make some important realizations. It helped me to understand the Second Mindfulness Training further. I also learnt to water seeds of joy in me. While we had tea with the monastics during the retreat, it made me realize that I shouldn't always be thinking about problems to solve, but I can also do something light and pleasant once in a while to water seeds of joy and peace."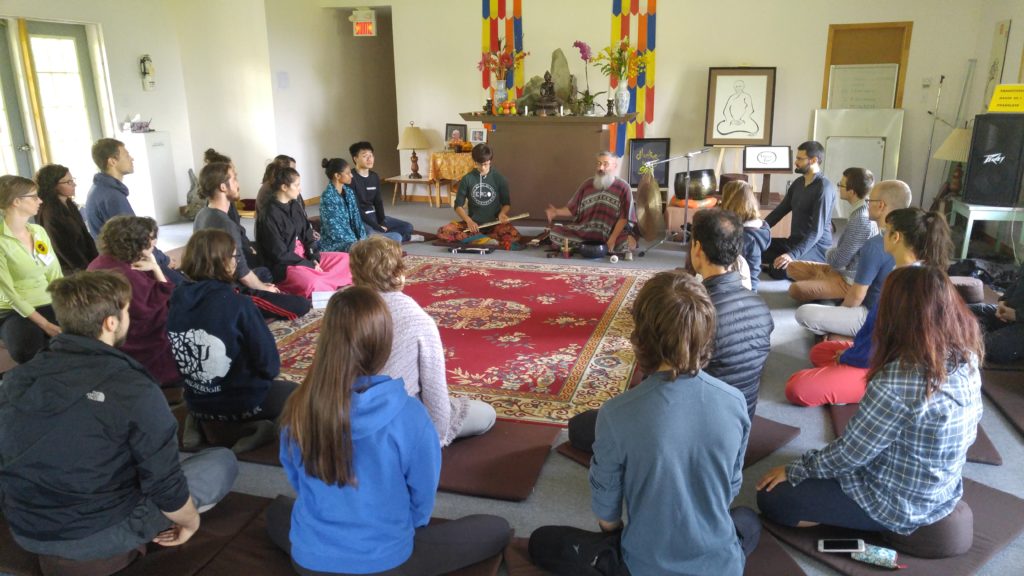 Danny, first Wake Up retreat
"After learning about the Wake Up retreat at Maple Village through a friend of mine, I decided to make this my first meditation retreat and I was not disappointed. From the first moment to the last one, I felt the peace and energy surrounding me. The Sangha was organized into smaller families for some of the activities and each family was assigned a monk or nun to teach, share and guide us. Maple Village is a beautiful place in the mountains surrounded by nature, water and beautiful trails for walking meditation. With my job being very stressful, this retreat was exactly what I needed to connect back to the earth, meditate with the Sangha and be at peace."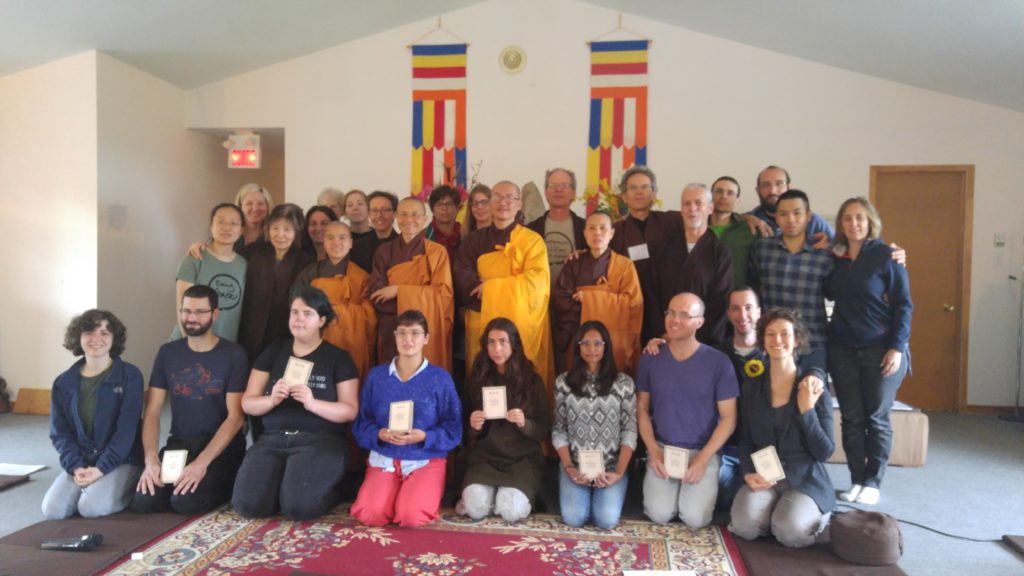 Wake Up Montréal meets three times a month in Yoga Bhavana studio on Saturday evenings and is supported by donations. Come join us on our Facebook page: Wake Up Montréal.