An Interview with Gregory Kennedy-Salemi, the Filmmaker
One day, when I was 14 years old, I picked up Thay's book Peace is Every Step. It really resonated with me and made sense to a teenager who was going through a lot of changes that teenagers usually go through. So I asked my mother about Thay's teachings. I didn't have a formal practice, other than meditating mostly every day and listening to speakers from different religions.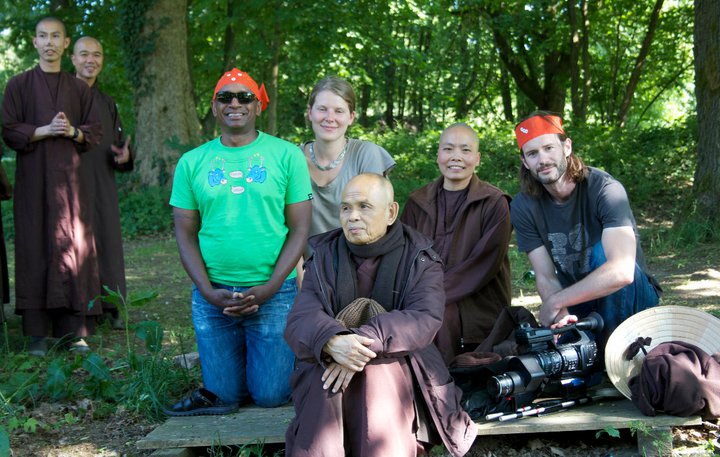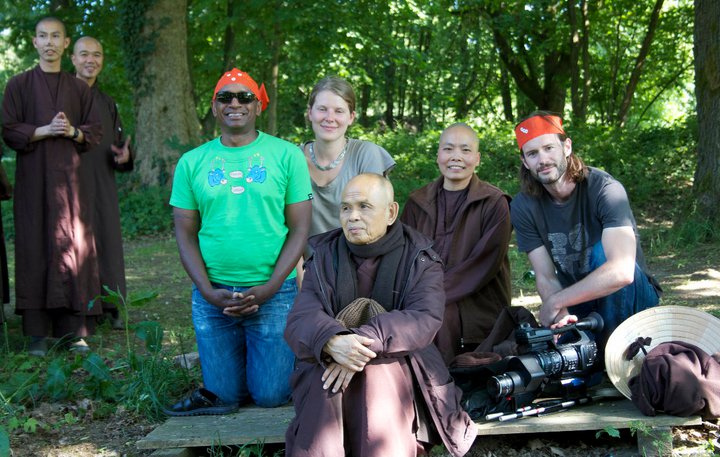 How has practicing mindfulness enriched your life?
It has enriched my life in many ways: it's a journey that I am on every day; some days I do well and some days, I don't. It has enriched my relationships and awareness of others, and within myself. I do my best to practice especially when there are big challenges in life, such as family health challenges that everyone has to deal with and with what's going on in the world. The practice has helped me to recognize my feelings and frustration. But sometimes the practice is not there when I feel angry, for example, so I have to find the practice again.
It really helps me to deal with all of these things that are pulling at me, such as experiencing different sufferings in Europe and the U.S. for immigrants. Mindfulness benefits me greatly in that way.
What's your favorite Thay quote?
Wow, that's a tough question (laughter). "Peace Is Every Step" is the first one that comes to mind. It's the first thing that resonated with me as a teenager, but there are so many.
What inspired you to film The Five Powers and Planting Seeds of Mindfulness?
The inspiration came from family roots as well as Sister Chan Khong and Thay's talks about how we are connected to our ancestry and how our ancestry is within us. My grandmother used to cook for Martin Luther King, Jr. in Chicago. When he came to Chicago, my parents marched with him during the same time that Thay was meeting with him there. There is some deep family history and although I had no idea that coming forward all of these years, there would be this present-day interconnection to my ancestry.
I ended up being inspired by a professor at the DePaul University where I was studying. He introduced to me to a book Peace Is The Way: Writings on Nonviolence from the Fellowship of Reconciliation, which was a required reading. On the cover, it had different social change social justice heroes, such as Thay, Martin Luther King Jr., and Alfred Hassler. I was amazed because I discovered a connection between a guy I had never heard of, Alfred Hassler, Thich Nhat Hanh and Martin Luther King Jr in this book. That experience led me to travel to Geneva, Switzerland, when I was representing my university at the United Nations. I met an Austrian woman there who led me to getting a job at the Fellowship of Reconciliation in Austria. The connection to Thay, Alfred and Martin Luther King Jr. started to become stronger for me.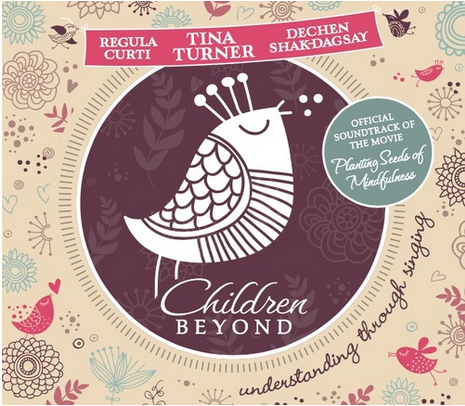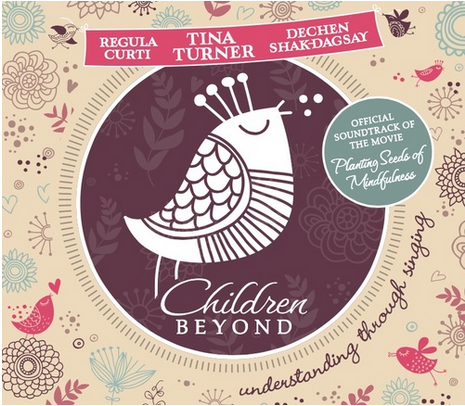 A short time after that, F.O.R. Austria asked me to do some technological work for the headquarters in F.O.R. Netherlands. The first day of my work, I met Alfred Hassler's daughter and that began the journey of The Five Powers. I found out that Laura was staying with Thay and Sister Chan Khong in Paris and discovered about their connection to Alfred. Laura showed me old photos of Thay with hair and a Martin Luther King Jr. comic book I had never heard of. I became very inspired, curious, and fascinated. I joked with Laura that I would like to make a movie about that one day even though I had never made a film before, but I thought that the story had to be told.
Seven years later through a bunch of circumstances and Laura's contact with the monastic community, several F.O.R. luminaries—my mentor Richard Deats who was one of them and was the first person to meet Thay when he came out of Vietnam in the early days—made an appeal to meet. In 2012, Sister Pine and Sister Peace contacted me to ask whether I could join them at the EIAB.  We met there, and it was an incredible experience getting to know the community as well as Thay and Sister Chan Khong, of course.
What about Planting Seeds of Mindfulness?
While we were working on The Five Powers and spending time with the brothers and sisters at different retreats with different practitioners and people who have never been to Plum Village or Blue Cliff Monastery, people had commented that they had felt comfortable around us and how we didn't intrude in their space. Brother Phap Dung asked us if we could film the educators retreat as a favor for the community. After the educators retreat, Sister Jewel (now known as Kaira Jewel) came up to me and asked if we would be willing to produce a movie based on the book Planting Seeds of Mindfulness for children. I was really honored, but we were already working on The Five Powers. It is not smart to work on two movies at the same time because it was our first experience working on a film, and working on films are very tough.
There were a lot of things to consider, but we really wanted to do it. So we met with Sister Chan Khong and told her that we wanted to make sure that the community supported it. We also wanted a person as a point of contact to make sure that things ran smoothly communication-wise with all the different elements that were going to be involved, and the monastic community agreed.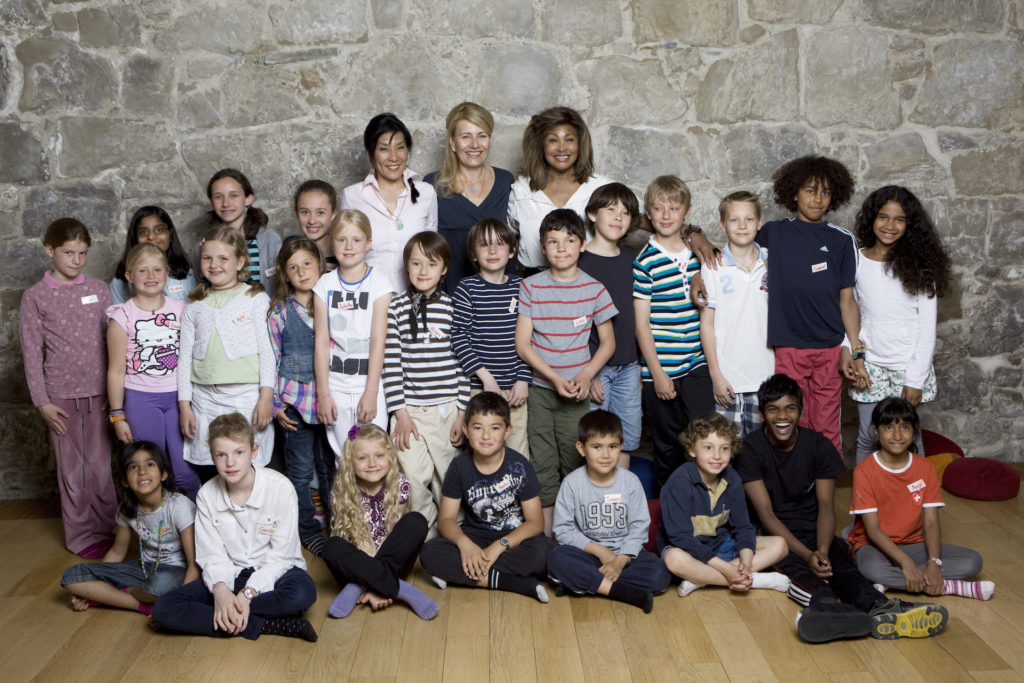 During the filming, Sister Chan Khong facilitated the Beyond Foundation. The Swiss couple Beat and Regula Curti, its founders, brought Tina Turner's music that they produced with thirty children from different cultures and religions. With the financial support of the foundation, we proceeded on and completed all three versions (The Five Powers, Planting Seeds of Mindfulness Mixed Media with Thay and an animated version) amidst all of the setbacks, such as Thay's illness, which is a miracle!
The Five Powers won "Best Film" at the People's Film Festival, a small niche festival in Harlem, New York. Planting Seeds of Mindfulness was invited to the Illuminate Film Festival in Sedona, Arizona last July where we premiered the movie. It was sold out on the first day before we arrived. They added a second screening because there was so much interest.
Can you share a happy moment in creating these two films?
Wow, there were a lot of happy moments. But I have to go back to the first moment when we met Thay, Sister Chan Khong, and the community at the EIAB. The beginning was the most special moment of the journey because we had arrived when a retreat just for monastics from Plum Village and Germany was going to start. People were telling us that it was rare to spend time with the monastic brothers and sisters outside of the general retreats during their rest period.
We had an opportunity to get to know everyone; it was incredible. The non-coincidental thing was that for the dates they invited us to come Germany, Thay and Sister Chan Khong realised that in one or two days it was the 20th anniversary of Alfred's death, so they organised a memorial tribute to Alfred Hassler. It was so powerful and very touching.
Have Thay and Sister Chan Khong seen the film? What was their reaction?
Thay saw one or two cuts of both movies because they weren't ready at the time, and he gave us a wave of respect and appreciation. He even mentioned his gratitude once or twice. Sister Chan Khong saw the last version of The Five Powers. She saw the first version a couple of summers ago, and when she saw the final version, she said, "Gregory, I love the changes now. It's so good! I wasn't happy with the last cut completely, but this I really like!" (laughter). She also saw Planting Seeds of Mindfulness, and she liked it very much as well as some of the monastics I had spoken with.
If we would like to organize a screening of your films with our Sangha, family, and friends, where can we purchase or download them?
You can rent or purchase the movies at http://mindfulworld.vhx.tv.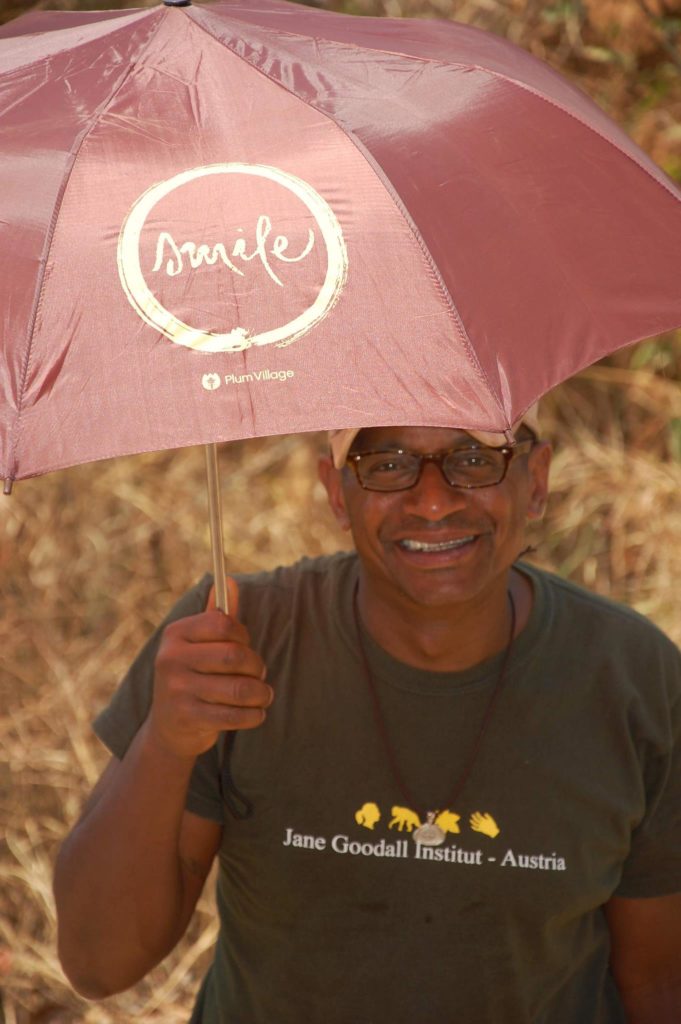 How else can we support your two films?
As we are still $200,000 short of the fundraising goals to distribute the movies, market them, and fulfill our crowdfunding obligations, fans can support the movies by: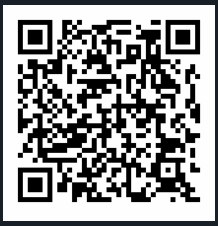 Sending energy and prayers