Wake Up Permaculture retreat in Plum Village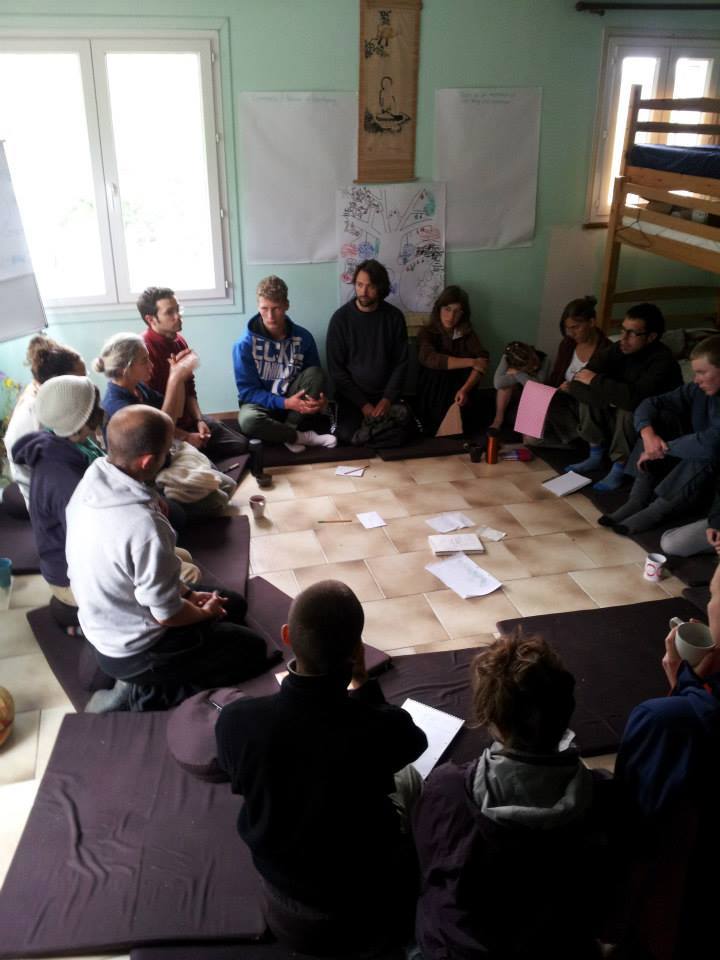 "We give thanks to the earth, for the food she brings" – twenty young voices sing as they hold hands and gather around a picnic table filled with fresh (organic!) food. In April and May, Plum Village's Happy Farm hosted a little more than the usual cabbage and slugs. For four weeks, around twenty young practitioners from all over the world – camped around Upper Hamlet's organic farm to learn about permaculture, right livelihood and – of course – mindfulness. Our Wake Up reporter had the opportunity to talk to Aurelia, one of the retreat's organisers, and ran into some other of the retreat's participants as well. 
By the sight of the tea table, you can tell this is not just your everyday Plum Village retreat: all freshly picked herbs."People often think that engagement with the world and mindfulness are two different things, but the idea of this retreat was to bring them together," says Aurelia.
So what is this thing called permaculture?
"There is no such thing as permaculture," says Saviana, one of the permaculture teachers who is visiting the retreat. "You might better call it impermaculture." Sounds like a Zen Koan, really Buddhist, but impossible to understand.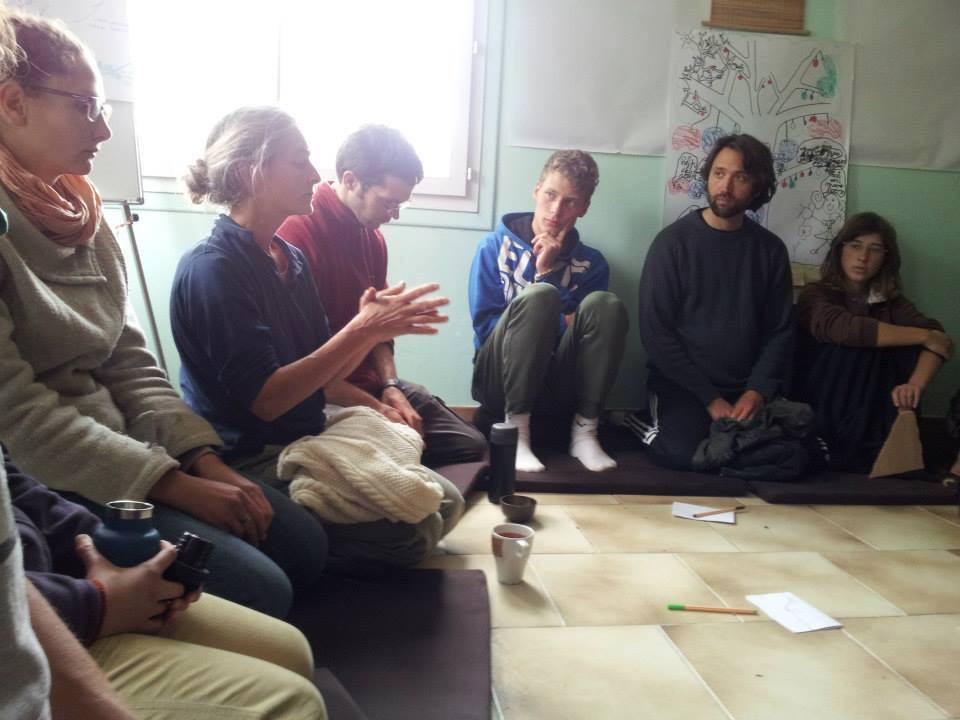 Aurelia laughs and adds: "In permaculture you try to apply the principles of ecosystems in farming. In that way you work with nature instead of against it. It is all about being more lazy because you let nature have its way. You also reduce the negative impact you have on the world."
"It all comes down to a clever design for your garden, where plants interact with each other and with the environment in a positive way," concludes Erik, the other visiting permaculture teacher.
Permaculture and the practice may seem like an odd couple at first, but they actually go together very well. Aurelia ensures: "The practice is just permaculture of the heart; it is taking care of the garden of the heart. Permaculture is about observing and looking deeply into nature, just like you do with yourself in the practice. You realise that in nature, as in yourself, everything is interconnected. Everything is an ecosystem and all these systems are interlinked. Permaculture principles are just a little more concrete than the mindfulness trainings."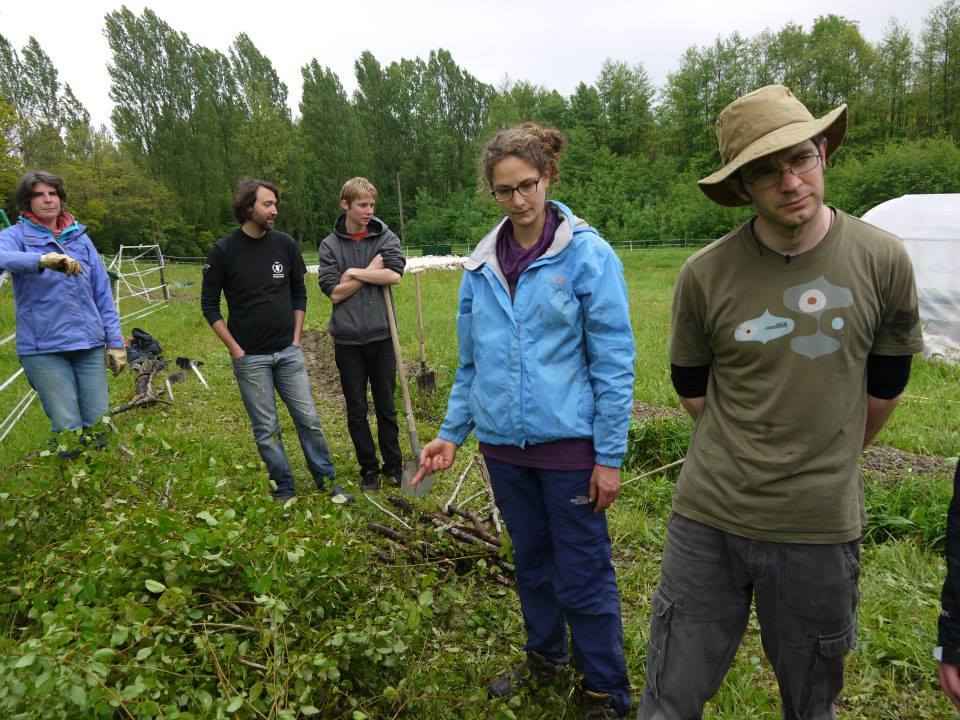 The retreatants are very happy to be able to do the retreat at the Happy Farm. "It's awesome!" says Aurelia with a bright smile. "By being here, we can receive the nourishment of the community and really flow with the Sangha river. And we know that the seeds we plant here will continue to grow, both in a literal and metaphorical sense of the term (laughs)."
"We will try to apply the permaculture principles we learn here as much as possible in the Happy Farm," confirms Benjamin, one of the Happy Farmers.
So this retreat will not go by without having a lasting effect.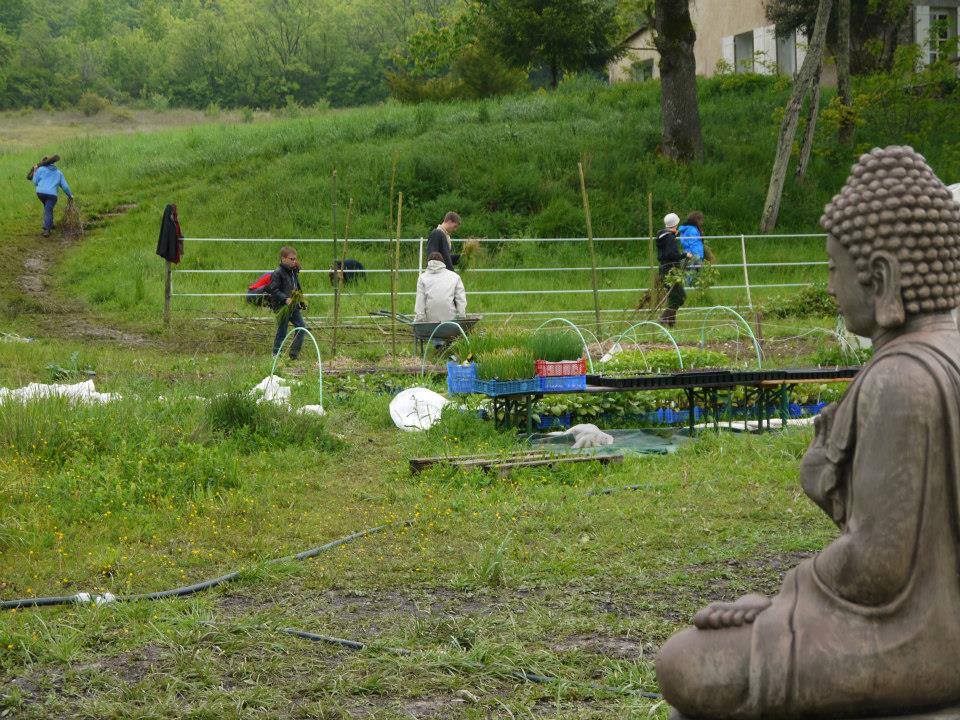 "I really wanted to feel more connected with the earth," says one of the retreatants.
Another added, "Here I realized for the first time that right livelihood is not just about men and animals. Plants are also living beings and we are connected with them."
"At the end of the day, we just want to be nourished by nature both in body and soul," concludes Aurelia.