Interview with Barry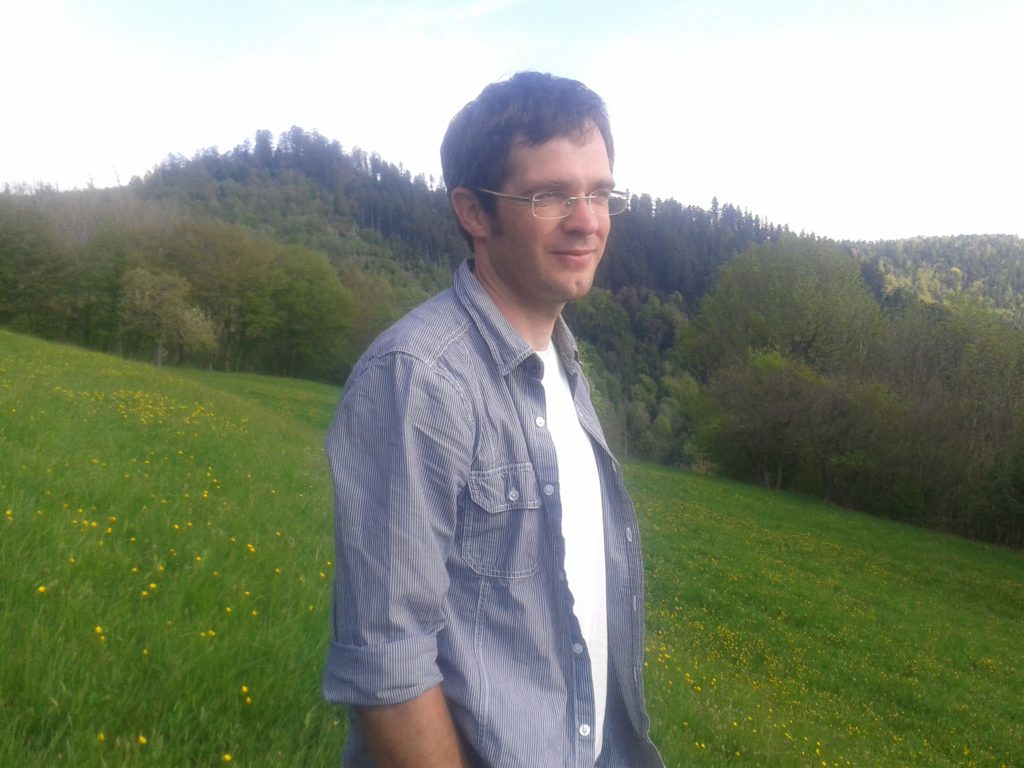 Getting involved with Wake Up Netherlands
I had been practicing with the all-ages Sangha in The Hague for a number of years before being introduced to Wake Up Netherlands during the Soothing our Difficult Emotions retreat at the EIAB in April 2012.
Slowly I began to join the themed monthly Mindfulness Days organised by Wake Up Netherlands. After coming into contact with two younger friends in The Hague, we decided to start a new Wake Up group – Wake Up The Hague – meeting every two weeks.  We would practice sitting meditation, walking meditation, Dharma sharing, drinking tea, and of course singing.
After a time, I started helping to organise Wake Up retreats and Days of Mindfulness with Wake Up Netherlands and then Wake Up International.
Transitioning from Wake Up The Hague to Wake Up Freiburg
When I arrived in Freiburg, I felt very welcomed here. It was a beautiful atmosphere and people were super friendly. Initially, it felt to me that Wake Up The Hague was a more practice-based Sangha as Thursday evenings with Wake Up Freiburg are very social – we eat together every week, and then meditate and share. It is a nice way to get into the Sangha and get to know people better quickly.  More recently we have started a silent practice evening every Tuesday night.
My first impression in Wake Up Freiburg was how young everyone was. In The Hague – a business city – the average age in the Sangha is about 30; in Freiburg, which has a popular university, the average age is maybe 23-24.  Having originally been part of an all-ages Sangha – and always being the youngest – to within two years being the oldest in Wake Up Freiburg, was quite an interesting change for me and has taken some time getting used to, though that was only a matter of my own perception.
Bridging language in our transnational movement
Arriving in Freiburg, there was a huge bonus as a number of people also speak Dutch (my second language).  Everyone else in the Sangha here speaks English, so there was no language problem. As a result of my knowledge of Dutch, I was able to pick up German easily, though still struggle sometimes and find it hard to avoid being lazy and switching back to English.
Did you face any challenges in joining the Sangha or did you have a smooth transition?
I had a pretty smooth transition. The biggest shock for me was the age difference. The sudden change to being the oldest in the Sangha and also being the newest. It was a weird combination for me in the beginning, though I don't feel it anymore. Otherwise, you step into a new Sangha and it feels the same as other Sanghas. There is this vessel of the practice that allows you to move into the Sangha very easily.
Tips for Wake Uppers moving to another country
It sounds a little like Thây, but find a Sangha and don't worry about the language. It will work somehow. I have had experiences of people coming into a Sangha who did not speak the language well.  Everyone at the Sangha makes it work. Don't be afraid. Just move and find a Sangha.
What I have noticed is that when you move from one Sangha into another the family just seems to grow. Everywhere you go, the Sangha seems to grow. It is one of the most beautiful things about the practice. It is not the same everywhere, but it is also the same. It is not different, but it is different. It's a weird combination. And you have a lot more friends.
Click here to read his aspiration on true love, openness and commitment with his partner Aurelia.