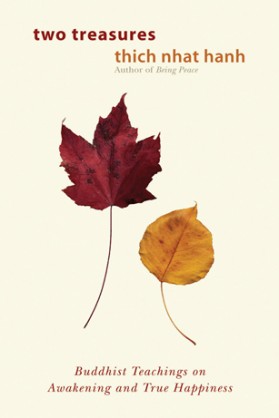 The Discourse on the Eight Realizations of the Great Beings is an ancient Buddhist text that we recite regularly in Plum Village practice centers all over the world.
It is found in the "Taisho Revised Tripitaka 779″ in the Chinese Buddhist Canon, and the translation we use is Thay's own.
The chanted version, sung by Sister True Vow from Blue Cliff Monastery, is available to listen to (or download) at the end of this page.
The "Two Treasures" pocket book, with the Sutra on the Eight Realization of Great Beings and the Discourse on Happiness, is available from Parallax Press.
Download the song
(To download the file as an mp3, right click on the "Download" text and select "save as")
Discourse On The Eight Realizations Of The Great Beings (PDF file)
Haga clic aqui para leer el artículo en español