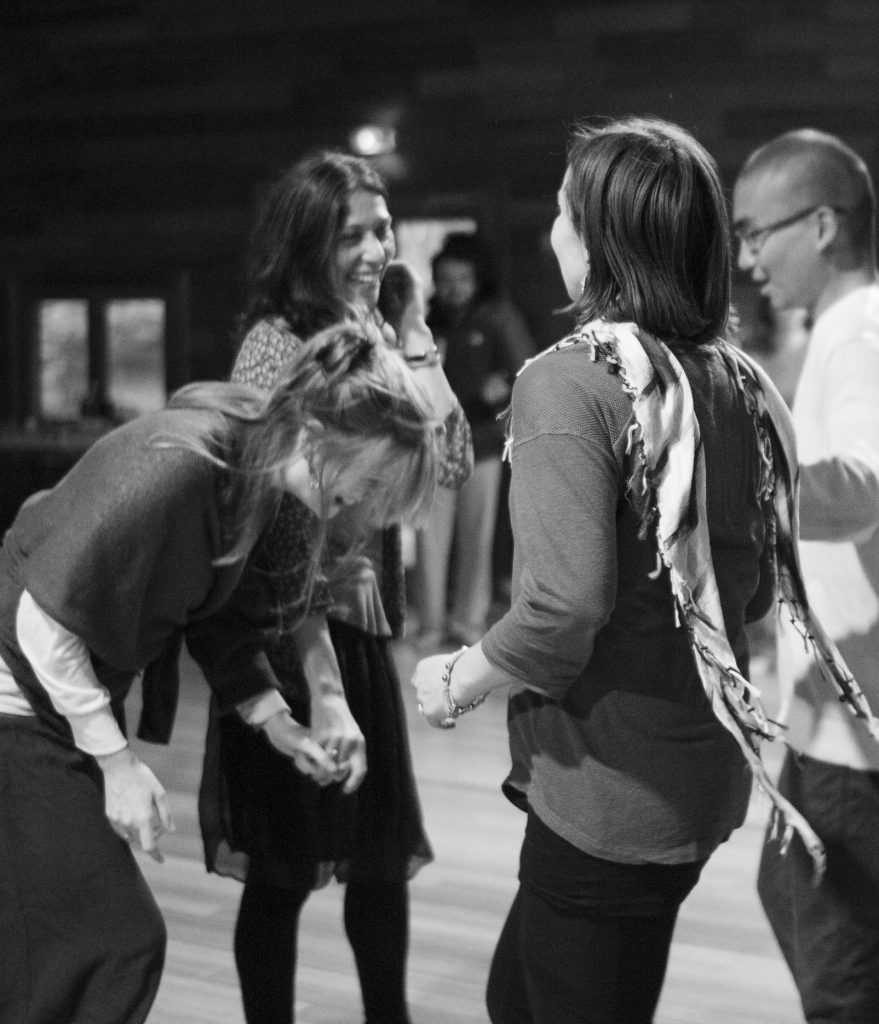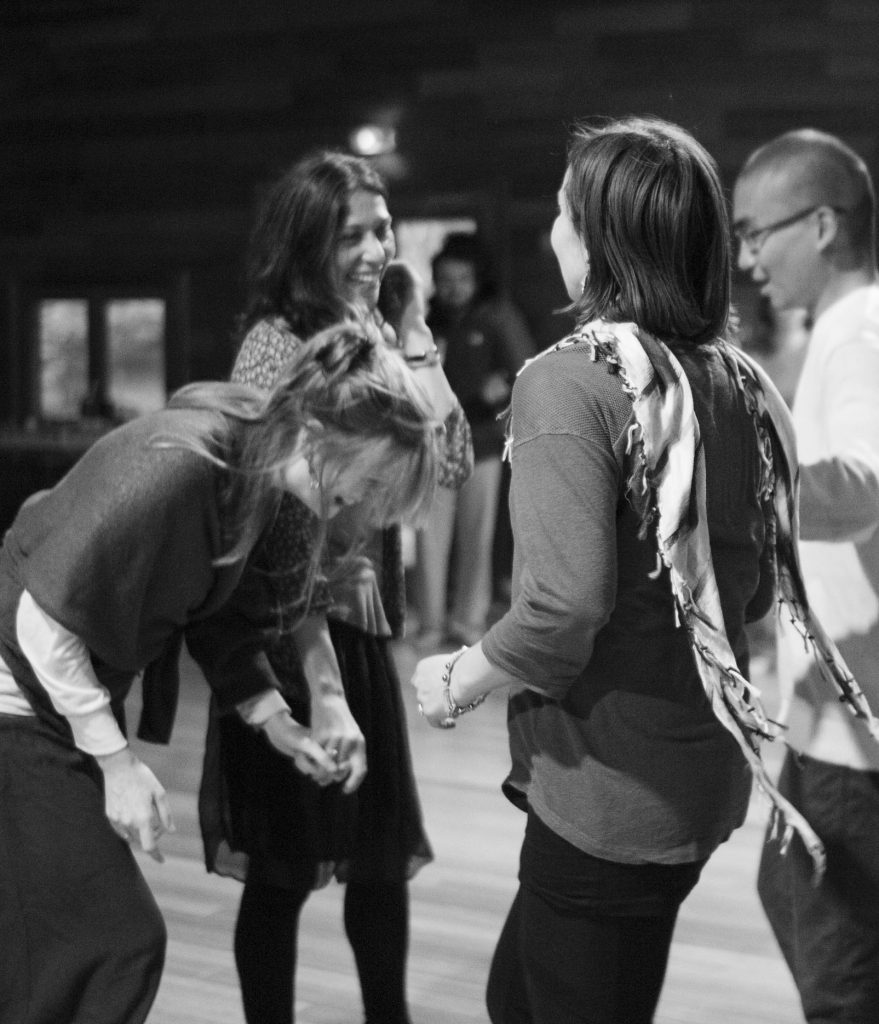 From the 18th to 25th April 2014, Upper Hamlet hosted the Wake Up Ireland retreat for the first time.
About 35 Irish young men and women got together, all core members coming from different Sanghas, to be nourished and to nourish others. It was not only a practice retreat, but also a hands-on course. The monastics taught how to facilitate Sangha meetings, build a Sangha and maintain harmony within the Sangha.
For this article Plum Village intern Fabiano interviewed Sophia, an Italian girl living in Ireland and one of the founders of Wake Up Dublin.
Can you introduce yourself?
My name is Sophia and I am 32 years old. I am Venetian but I've been living in Dublin for nine years now, so I feel a bit Irish. I am part of an Irish Wake Up Sangha we formed two years ago after Thich Nhat Hanh's retreat in Ireland in 2012. That visit provided practitioners and aspiring practitioners with the incentive to get together. So we fixed a date for a meeting and many people showed up. This meeting gave birth to this Wake Up Sangha.
How many people are there in your Sangha?
For the moment it depends. Between 15 and 20 come, sometimes more. At first there were ten of us, and then our Sangha kept growing.
So your participation in Thich Nhat Hanh's Irish retreat helped you a lot? Like the spark that helped to set off the fire?
Exactly! Some of us were already part of an all-ages Sangha. Personally, I did not have a Sangha. During that retreat, the monastics encouraged us to exchange contacts and – what can I say – it worked. Participating in a retreat with Thay and getting in touch set off the spark that brought us to practice together with new Wake Up groups!
Perhaps the true journey is the one within and not the one on the outside? Sometimes we are looking for solutions to our problems elsewhere. But at least in my experience I have learned that if you do not face them, you carry them along.
Yes, my experience confirms what you are saying. I went to Ireland and wanted to stay there for two months to learn the language. But then something about Ireland and the Irish made such an impression on me that it won me over and I decided to stay there. But I was also trying, to some extent, flee Italy because I felt a bit restrained by my situation at home.
After a while, when the novelty of something different wears out, you become aware that you have brought all your baggage along the way. What is interesting though is that when I was in Italy I already had a practice. But once I arrived in Ireland I lost it, and it took me a while to return to the practice.
That time, my return to the practice proved to be a real inner journey. I began looking into the baggage I brought with me. This practice was especially good to me and through this tradition I succeeded in rediscovering the famous route, the famed "path." Now I practice with much more mindfulness than before because of this experience of wanting to run away, only to find my self again in the same situation I once fled from – maybe in a different context.
Where did the idea come from to come and organize the retreat here?
We were very fortunate. The idea came from a monastic brother and that is how we got invited.
Wake Up Dublin has a very good relationship with the monastics. Since we founded our Sangha, we have organized three retreats in Ireland in two years and the monastics were extraordinary in the support they offered. They came and led our retreats, and that is how we established a very strong relationship with them.
During the last retreat in November, we faced some difficulties. We were put to the test on an organizational level, and therefore the monastic brother advised us to do something to strengthen our Sangha. And this invite was their way of offering support.
It was a great opportunity to come to do this retreat here. We grew so much here. It is the first time that we came here all together and we have learned a lot. The energy here can only nourish you.
Indeed, there was a beautiful energy in Plum Village during the retreat thanks also to you. It was a pleasure to practice, walk and play with you all. What are the first words that come to mind when you think of the retreat?
Joyful moment, open heart, family, nourishment and finding new joy!
When you're back home in Ireland, do you think that the nourishment and energy you have received here this week can help with your practice and also everyday life in a more serene way?
Yes, absolutely. Retreats with monastics are always splendid because they really give you a lot. You get the possibility to take the right energy home with you to nourish the practice and the Sangha, and especially here in Plum Village. All that energy grows exponentially.
What was the most beautiful moment of your week?
Something very simple. One day we were at Lower Hamlet and halfway during walking meditation we all sat down together to enjoy our breathing. For me, that was a magical moment. There are two things that gave me an immense joy: the sky and the trees, and being there all together with the brothers and sisters and Thay.
Is there something you would like to share with your brothers and sisters?
For those who have not yet been in Plum Village, I most surely recommend it. I know we are all very busy. When we think of holidays, we usually think about exotic places – and I am one of those – but now my favourite holiday has become Plum Village. So you should come here for a couple of days. It is one of the most beautiful experiences you can have. The most beautiful and important journey!
Thank you for sharing with us, see you next time in Plum Village!
Thank you, will do (laughs)!