4th April 2019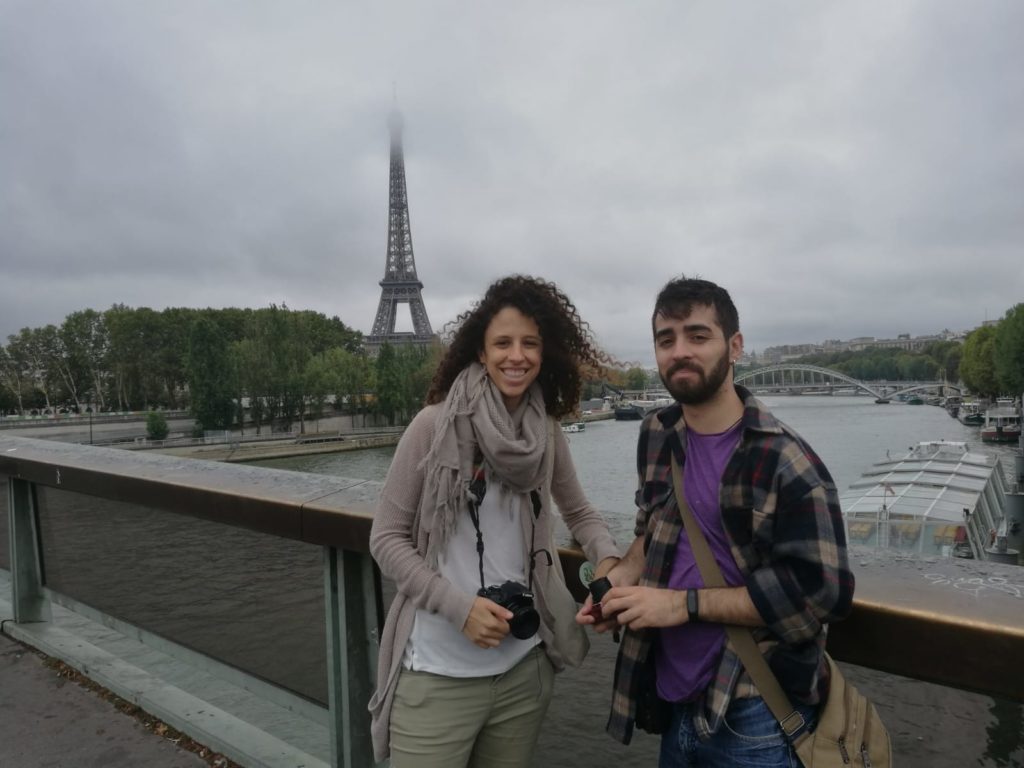 Chen from Wake Up Jerusalem attended the 2019 Wake Up Ambassadors Retreat in Plum Village. In this interview, she shares about her experience as a Sangha builder and her offering of a practice space in a country with strong religious tensions.
Q: What was it like for you to spend this week with other Wake Up ambassadors from Europe in Plum Village?
Chen: Wow! It's so easy to get invested in my worries and my day-to-day life. Going once in a while to Plum Village gives me an opportunity to sit back and see the bigger picture of the Wake Up movement or even of humanity, as well as restoring my hope for the world; I need to keep this hope alive because Wake Up Jerusalem is still a 6-month-old Sangha.
Being in Plum Village with people who share their experiences with their established Sanghas gives me perspective, so it helps me focus less on the progress we're getting with Wake Up Jerusalem and more on the understanding we are sowing seeds for the future. Building a Sangha is not something that happens in one day, so it's inspiring to be around other ambassadors who find Sangha-building as fascinating as me. The world is a better place because of them.
Q: What is your experience of facilitating a Wake Up Sangha in a place with intense religious tensions?
Chen: When we talked and fantasized about this group in the beginning, it was clear to me and Nitzan, my co-facilitator, that we wanted a group accessible to everyone. Jerusalem is such a diverse city with people from different backgrounds and the entire spectrum of religiousness, so we wanted people to feel welcome wherever they are on this spectrum.
I feel a lot of people are drawn to Jerusalem, including me, because of its strong spiritual vibe. Plus there is a demand in Jerusalem for meditation and for places to meet other people and to relax, so we knew that once we invite people they would join us willingly. We had to remove furniture from the room to accommodate a large group of people. At one point I was almost afraid to open the door because I knew that once I opened it, another group of people would stand in the doorway.
Another thing about the religious tension in Jerusalem we try to be mindful about is that any religious content is sensitive in Israel. This is a result of religion being so dominant there. We are not trying to hide or lie about being inspired by a Buddhist tradition; however, we don't want people to feel uncomfortable. We try to find ways to include everyone by being aware to the sensitivity.
Q: It sounds like there is not only great openness but also a high demand from young people in Jerusalem to attend your Wake Up sessions. How do you deal with this?
Chen: We've been overwhelmed by the number of people showing up, but it is also beautiful. We have inspiring sessions with people whom we've never met before and whom we've never heard of the practice before. They really open up during Dharma sharing in a small room with many other people. We haven't been able to find a bigger space to hold everyone, so we've decided to stop advertising for a while to nourish the members who keep coming.
We leave people a sheet of paper to write their contact details, and they keep on coming. Even though we decided to stop advertising, after the Ambassadors Week, I'm inspired to advertise again because I feel the Sangha needs some freshness. I was inspired by Thibaut—a facilitator from Wake Up Paris—who said for each Sangha meeting, he knew he will meet someone new and someone he already knew. I found out that I like having a good balance of being in a comfortable space but also being in a fresh space where the Sangha has some movement.
Q: What do you dream of doing with your Sangha in and around Jerusalem in the future?
Chen: Because there is such a high demand of places to meet other people in a relaxed atmosphere, I dream of having additional sessions outside when it will be warmer and when we can host as many people as we want and can offer it to everyone who wishes to come. I have in mind many young people in the crazy city of Jerusalem sitting together, quietly, and mindfully with a positive vibe or with the Israeli tension in our minds and in our hearts but still choosing to sit together and to be present with everything.
It's such a dream for me, and I do believe in it. It doesn't seem like some strange reality.
Click here to contact Wake Up Jerusalem.
Interview conducted by Annica and transcribed by Martina McNaboe