Retreat for Young Adults: Riding the Waves of our Mind
December 9, 2016 @ December 9, 2016

-

December 16, 2016 @ December 16, 2016

$250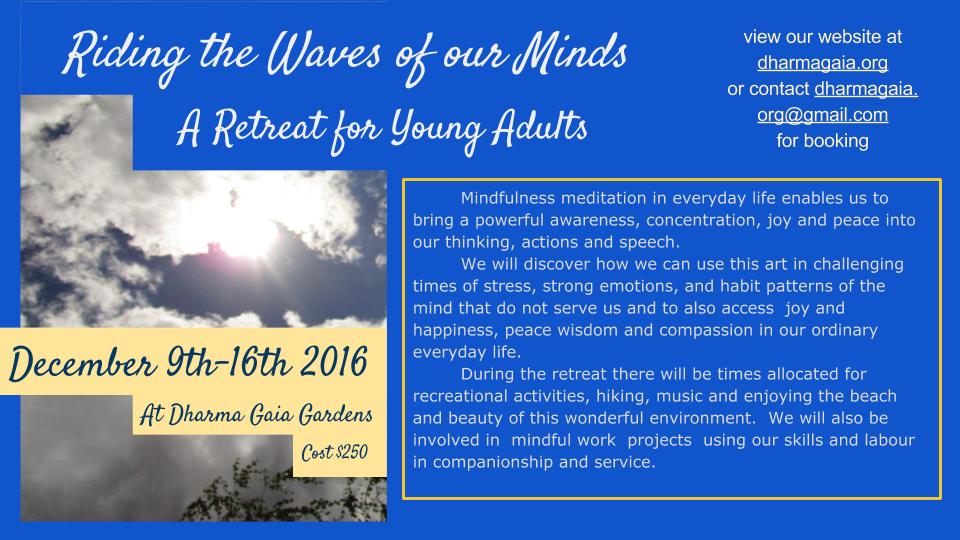 Mindfulness meditation in everyday life enables us to bring a powerful awareness, concentration, joy and peace into our thinking, actions and speech.
We will discover how we can use this art in challenging times of stress, strong emotions, and habit patterns of the mind that do not serve us and to also access joy and happiness, peace wisdom and compassion in our ordinary everyday life.
During the retreat there will be times allocated for recreational activities, hiking, music and enjoying the beach and beauty of this wonderful environment. We will also be involved in mindful work projects using our skills and labour in companionship and service.
Facebook link: https://www.facebook.com/events/270255213356767