Retreat: Present Moment, Legendary Moment
January 13, 2017 @ January 13, 2017

-

January 15, 2017 @ January 15, 2017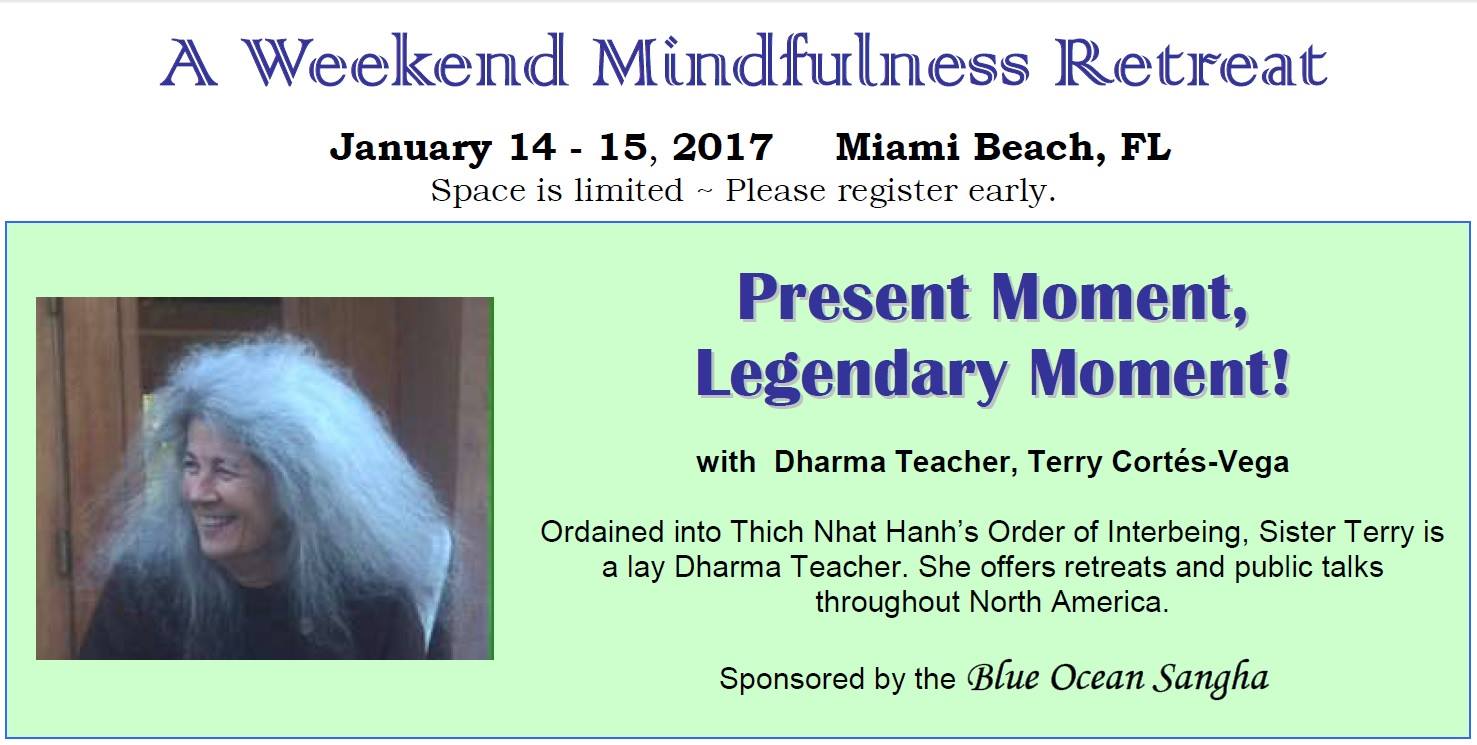 January 14 and 15, 2017
Offered by Dharma Teacher Terry Cortés-Vega with Wake Up International Ambassadors for all ages
Mid-Miami Beach – Miami, Florida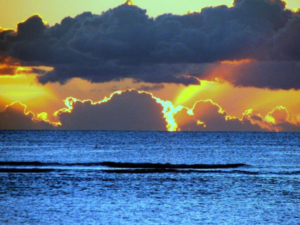 Ever want to try walking meditation on the beach mid-winter? Enjoy playing in the sand? Sun-bathing? Sitting meditation and meeting new friends?
Come join us for events in Miami, Florida, with Dharma Teacher Terry Cortés-Vega. Terry with the support of two Wake Up International Ambassadors, Nhu-Mai Nguyen, from Houston, Texas, and Brian Otto "Bk" Kimmel, from Boulder, Colorado, will be co-facilitating retreats with Terry and Miami's Blue Ocean Sangha this January. There will be a non-residential general retreat with focused sessions for new and established Wake Up age practitioners, and a gathering for those who are interested in Order of Interbeing (OI) Aspirancy or who are Wake Up OI Aspirants or ordained members of OI.

Even if you never practiced mindfulness before or consider yourself a pro, come help Wake up Miami! You won't want to miss it.
The following are dates and contact information:
Miami: January 13 OI and OI aspirants workshop, and January 14 and 15 non-residential retreat
Cost: $100 (Scholarships specifically for Wake Up members and those who are 18 – 35 are available.)

Contact: Antonio Brunner, brunnerantonio7@gmail.com / blueoceansangha.org
*These events are part of a Five-State United States Tour with Dharma Teacher Terry Cortés-Vega and Wake Up International Ambassadors this winter and spring 2017 which includes Miami, Omaha, Boise, and Austin, and a Three-State Tour in Mexico in November 2016 that included Morelia, Mexico City, and Puebla. See further calendar listings on Wake Up International site for more details or contact Bk at colorado@wkup.org.
Facebook link: https://www.facebook.com/events/376287516043997