Sangha of the Month for June 2017: Wake Up San Diego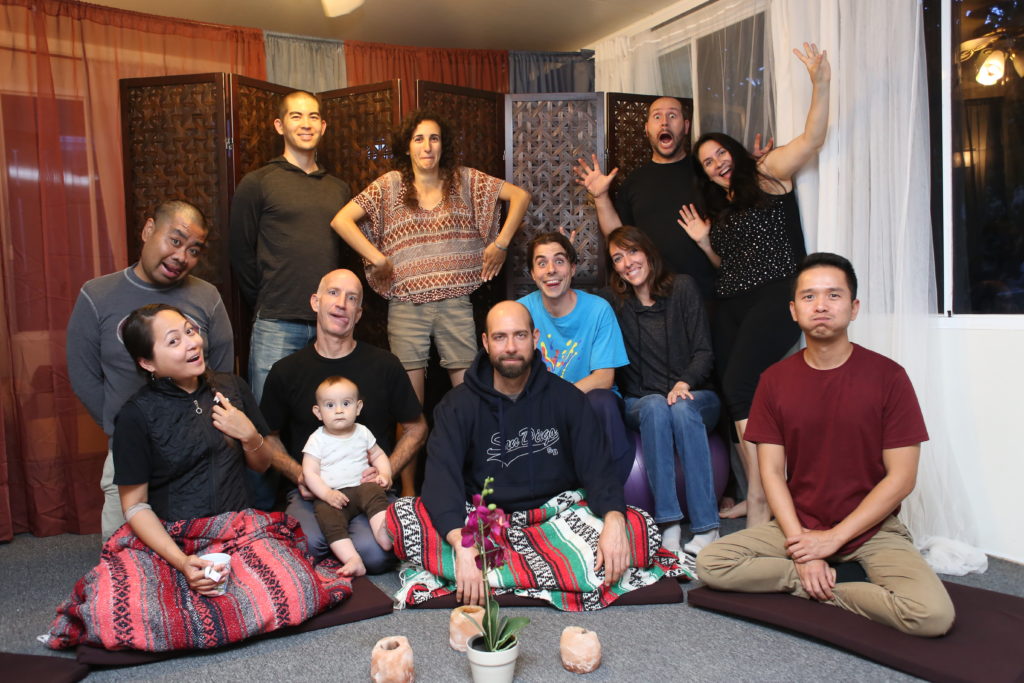 How did Wake Up get started in Wake Up San Diego?
Nick: Great question! If it's not too cheesy, I would like to defer to our brother Victor's blog post who answered this question beautifully – https://wkup.org/how-wake-up-san-diego-started.
Also, if interested, there is another blog post about how the Wake Up House formed too:
https://wkup.org/the-real-wake-up-house-san-diego and http://wakeupsandiego.org/formation-of-the-wake-up-house.
What kind of people come to your Sangha?
Eric: A lot of people who come to our Sangha are young adults in their late twenties and early thirties who are seeking a sense of peace in their life. Many of us work in office settings; others have let go of the corporate world and are swimming out into uncharted waters. The Sangha acts as a refuge for all of us as we explore our place in the world.
Where and when do you meet?
Eric: We gather at 7:00pm on Fridays around the kitchen table at the Wake UpSan Diego  House for snacks and catch up, then move into our large back room around 7:15pm to begin Sangha. Afterwards, people stick around for more snacks, tea, and sometimes board games.
On average, how many people show up?
Eric: On a normal Friday, we get about 8-12 attendees.
What is the format of your gatherings?
Eric: We usually start with a 5-minute sit to arrive, followed by a quick check-in around the circle. Then we usually move to a longer sitting meditation and sometimes a walking meditation in the backyard, followed by a presentation on the night's topic by the facilitator. This can involve readings from Thich Nhat Hanh or other respected teachers. Sometimes, the facilitator just brings questions to the table about something that is alive in their life right now (for example, right livelihood, self-improvement vs. self-acceptance). Then we close with Dharma sharing and announcements. Often we sing a few songs, too.
What challenges have you faced as a Sangha and how did you deal with them?
Nick: The biggest challenges are always when the most experienced members transition out of being an active participant in the Sangha. This first happened when David Viafora moved away, which was also the same time the Wake Up House was forming. This was an exciting and dynamic time. As someone in the Sangha who was attending the most regularly and had a lot of experience in the tradition, I saw myself falling into the same role that David was in. They were big shoes to fill, and I knew that my ego would have loved the prestige… but my humility won out.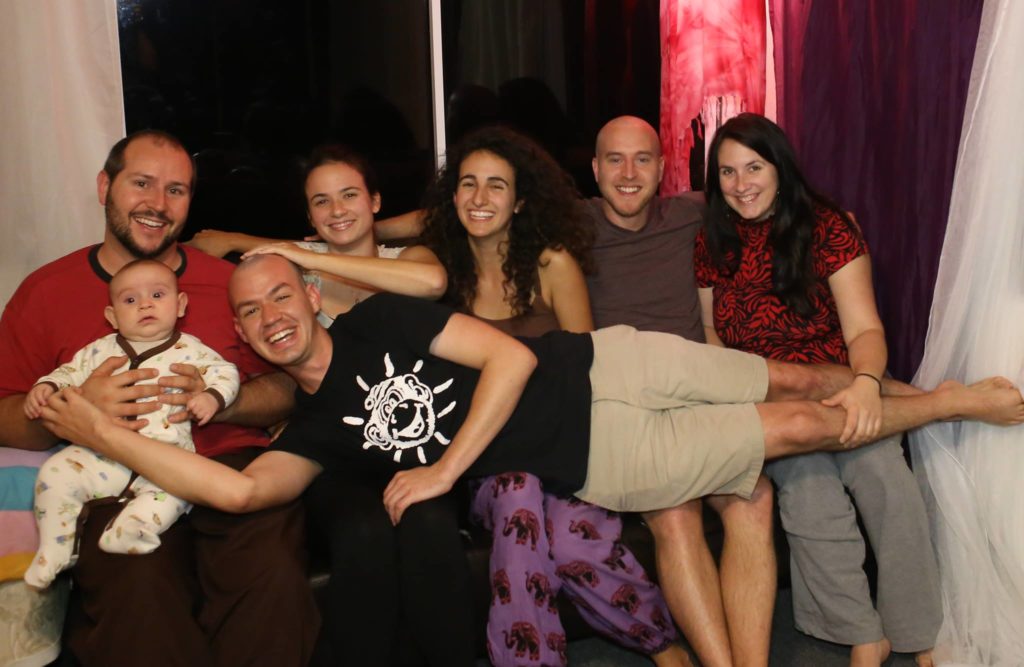 Instead of taking on that leadership role, I deferred to some of the core members at the time (the other Wake Up House members). After a few months, it became clear that as a core CTC-like guiding force, we didn't all share the same vision for Wake Up San Diego. The other house members were interested in exploring various topics that weren't necessarily based on Thay's teachings. Sometimes, people tied the topic into Thay's teachings and the practice of mindfulness, but not always. I felt very uncomfortable with this, since I wanted to make sure the Sangha was accurately reflecting Thay's teachings and that it was a place for people to come and practice in this tradition.
I felt that if the topics were too diffuse and not focused on the teachings of the the Plum Village tradition, that maybe we would have to stop saying that we were a Wake Up House or a Wake Up Sangha. We came to an agreement that seemed to work for a year and a half or so. Since the Sangha had been meeting every other week prior to meeting weekly in the Wake Up House, we figured why not have a specifically Plum Village topic every other week, and on the other weeks, we could explore alternative topics. I wasn't comfortable with the arrangement, but it seemed to be a fair compromise. After about a year, we ended up moving into a new house that was bigger and with the more rooms came more roommates.
Enough people in the house at that time ended up voting to have a Plum Village topic 3 weeks out of the month instead of every other week. Since then, it has been a Plum Village topic every week. So it took a while, but with patience, trusting the Sangha to experiment and flowing as a river seemed to work. A lesson in impermanence. I think this is the beauty of Wake Up: it's so dynamic and shapeless that it is what we make of it. It allows us room to try out things and see how they feel. If it brings suffering, then we know the path towards well-being. This is our practice.
Do you do activities outside the gatherings together as a Sangha?
Eric: Sometimes! Last year, in the months leading up to and following the birth of Nick and Bara's son Eli, we decided to have Sangha gatherings outside of the house. We designated last summer as the Sangha Summer of Fun and did lots of fun things as a Sangha all over San Diego: hiking, walking on the beach, singing karaoke, and skating at a roller rink! We've also invited the Sangha to the house for activities like gardening, painting, and drinking tea.
What makes Wake Up San Diego special?
Eric: The Wake Up House is a big part of what makes Wake Up San Diego special. Having a sub-community dedicated to practicing mindfulness in the house creates a special environment in which to host Sangha, as well as retreats and other events. It can also create a challenging dynamic, where perhaps members of the Sangha who live outside of the house feel less ownership of the community than house residents. We're working to create a CTC with both residents and non-residents to continue to build the sense of community with all Sangha members.
What is your favorite Wake Up/Plum Village song?
Eric: Personally, my favorite is Your Joy is My Joy. That's kind of a tough one that not too many people know how to sing though. Of the more common songs, I'd have to go with Courage, Dear Brother/Sister.
Click here if you'd like to read Nick's transition out of the Wake Up San Diego House.
To get in touch with Wake Up San Diego, click here to email them or visit their website.