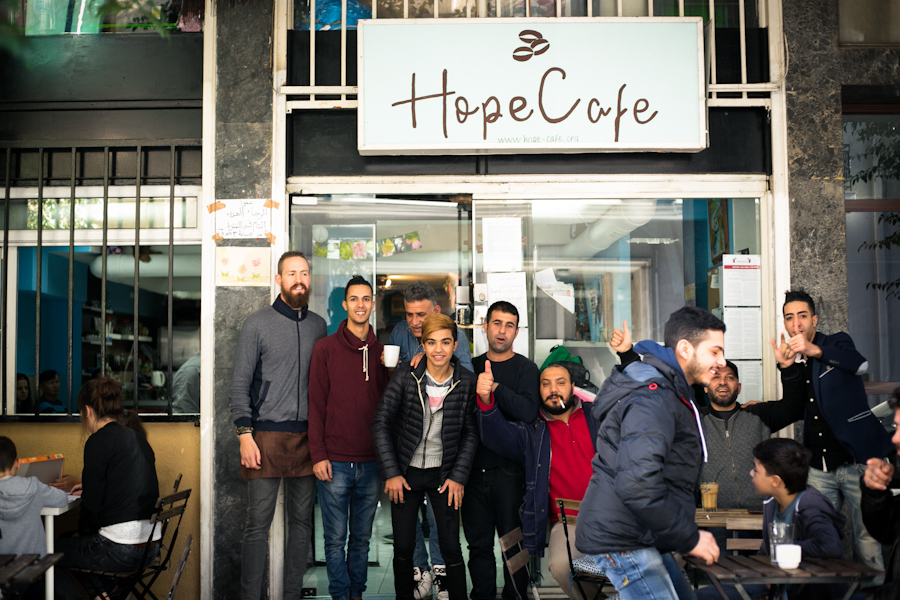 With a calming breath and closed eyes, my mind travels back to Athens, Greece, and my first reaction is to smile. A smile born from a deep and lasting joy that on days when I'm struggling with present moment suffering, I can recall with ease. This source of joy was engrained in me throughout my time spent living in both the mindfulness and Athens community.
To say that Athens is multicultural would be the use of the word in the most accurate of senses. My walk home in the evening was a like a bird song, singing their songs of 'kalispera' or 'Goodnight' from Greece, Nigeria, Cameroon, India, Sudan, Syria and many other countries. From the moment I arrived in Patissia, Athens, I had felt a true belonging in this diversity of nations. It made me feel instantly at ease, probably due to attending university in the multicultural city of Bradford, England, over ten years ago. Within our mindfulness family, our numbers varied from seven to fifteen with brothers and sisters from Germany, England, Ireland, America, Australia and Switzerland.
Family is not a word I use often nor over zealously, but family is the only word that describes the love, respect and closeness I felt while mindfully living in Athens. A typical day was spent supporting each other in sitting meditation, breakfast preparation, Dharma sharing, dinner preparation, and volunteering in the local and not-so local communities.
My voluntary work consisted of working most days in Hope Cafe from 10:30am until 3-4pm. Three days per week, I travelled from Hope Cafe into Athens to an unofficial squat providing physiotherapy services and First Aid. The squat itself is an abandoned school that has been converted to a squat housing 220-250 people, with up to 8 people living in each room.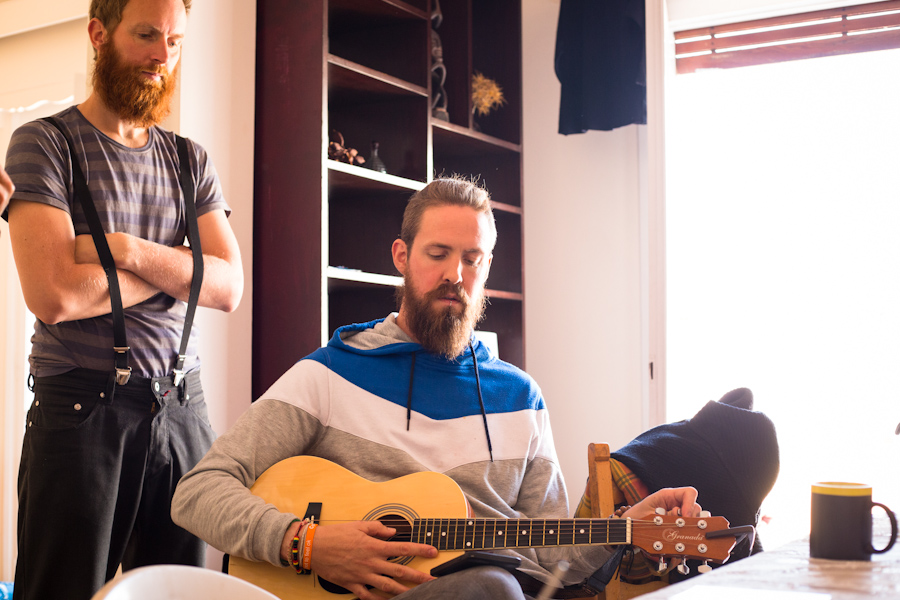 I was humbled to meet people from Egypt, Syria, Afghanistan, Kazakhstan, Iran, Iraq and many other nations during my time volunteering, and heard many stories from those who could speak English and were open to share. I heard stories that watered seeds of hope, compassion and joy but also of sadness, despair and anger. When confronted with those latter feelings and emotions, I felt the true support of my brothers and sisters. To have the opportunity to return home to a hot meal, a smile, a hug, a 'how was your day?' and loving members of your family ready to give your their presence were gifts that truly moved me.
Through moments of shared happiness and suffering came an underlying understanding of one another I personally had never experienced to that point. To have brothers and sisters who showed compassion, patience, and mindful speech and to know such family can exist outside of Plum Village has been a real source of joy to me. I think that joy was of the utmost importance when volunteering in Athens, as without it, I may have struggled to find the energy to return to give my best on a daily basis. I think Thay has described my experience in Athens better than I ever could with these words:
"It is probable that the next Buddha will not take the form of an individual. The next Buddha may take the form of a community, a community practicing understanding and loving kindness, a community practicing mindful living. This may be the most important thing we can do for the survival of the earth."
Dermot Foley practices with the Suaimhneas Sangha, Dublin, and Wake Up Monaghan, Ireland. He took the Five Mindfulness Trainings in 2015 and his Dharma Name is Gentle Aspiration of the Heart.