Update: To be informed about future online retreats, please subscribe to our newsletter.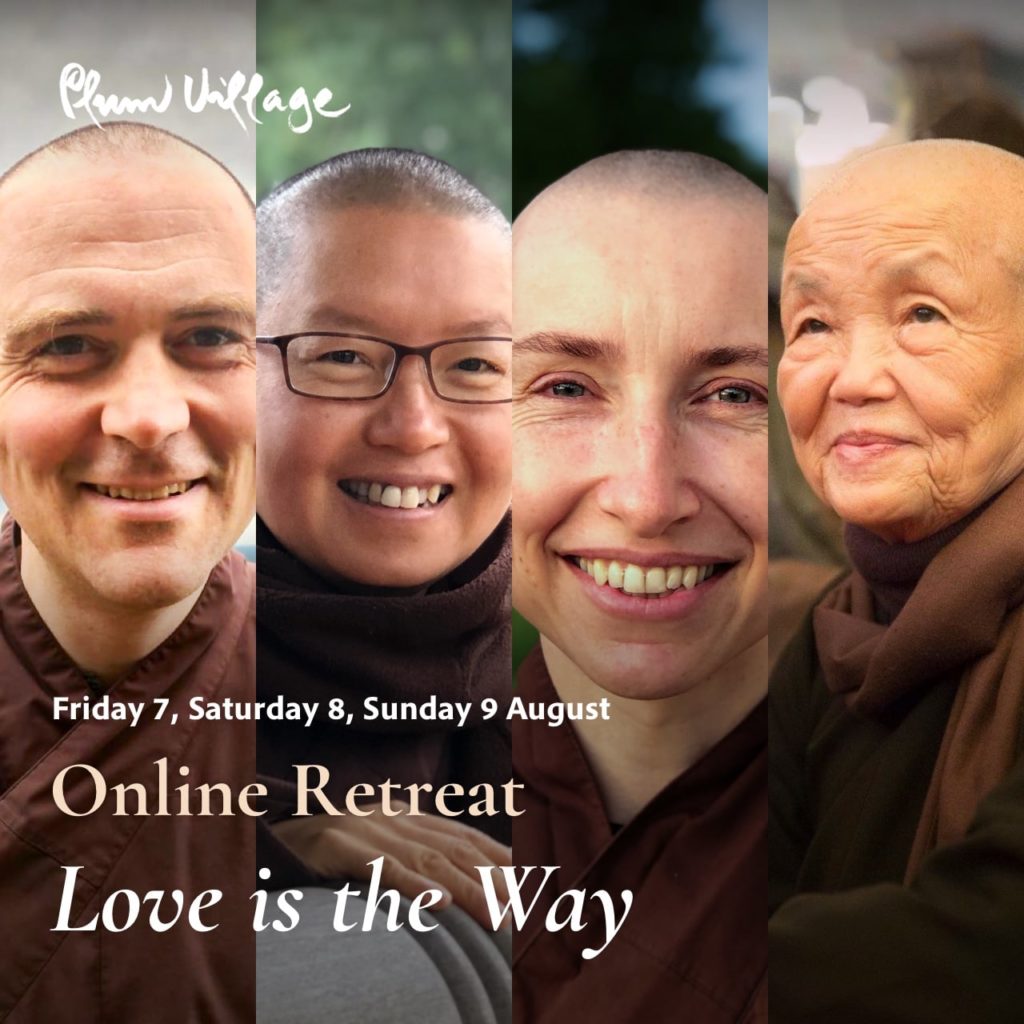 We are all sad there won't be a Wake Up Earth retreat at Plum Village this August. These magical occasions have become legendary and we are looking forward to when we can come together again as a large international community. In the mean-time the next best thing might be to join a Wake Up sharing family at the upcoming Love is the Way, Online Retreat with Plum Village monastics.
After a pioneering online Wake Up Ambassadors retreat, Plum Village has hosted a number of successful online retreats. Of course it is different, but people have very much appreciated the chance to bring the support of the Plum Village monastics into their own home and have a retreat experience which is more integrated into day to day life. Dharma Sharing online via zoom has felt surprisingly intimate and powerful with international sharing families creating a wonderful sense of connection and safety.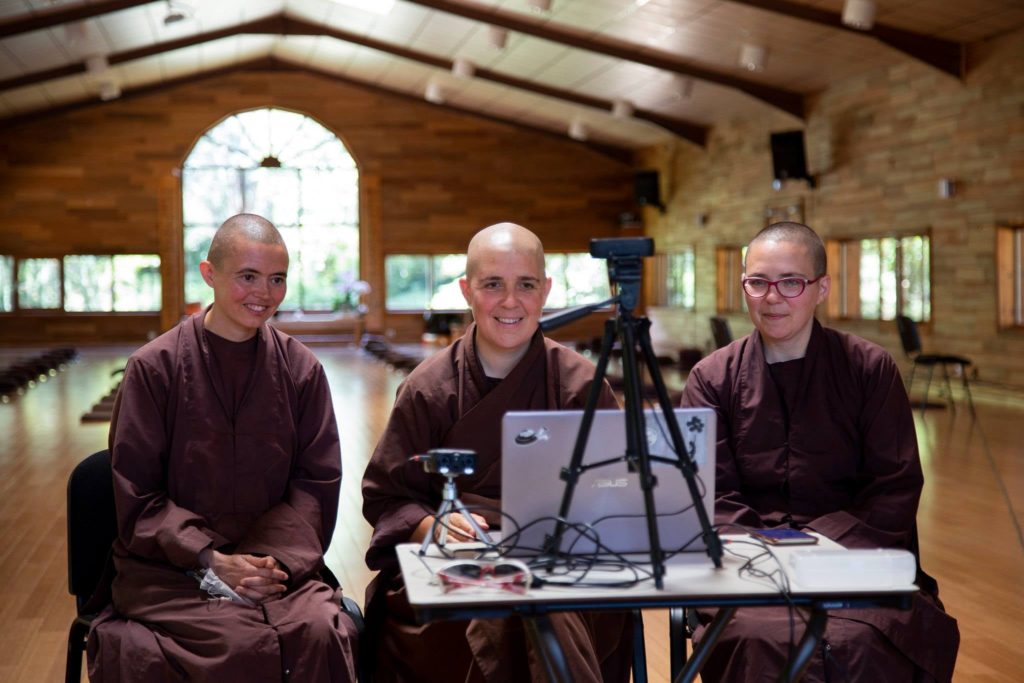 The final online retreat of the Summer is entitled Love is the Way. As there is usually a Wake Up Earth retreat at this time, there will be Wake Up Dharma Sharing breakout groups for those aged 18-35. There will be additional Dharma Sharing breakout groups at times suitable for the Americas.
The talks on this retreat will be offered by Sr Lang Nghiem, Sr Hien Nghiem and Br Phap Linh who have all offered talks at past Wake Up Earth retreats. Sr Hien Nghiem and Br Phap Linh were part of the group of monastics asked by Thich Nhat Hanh to create the community of young practitioners which became Wake Up.
The retreat will offer guidance and insight into how we can find the courage to connect with ourselves and the earth in difficult times, how we can discover a compass to navigate unprecedented challenges and how we can create compassionate communities of resistance.
Spaces for the Dharma Sharing breakout groups are limited and almost full, so do register quickly! It will still be possible to follow the retreat without the Dharma Sharing in any case.

Find out more here.