Learning how to physically and emotionally declutter
Excerpt of interview re-published with permission from parallax.org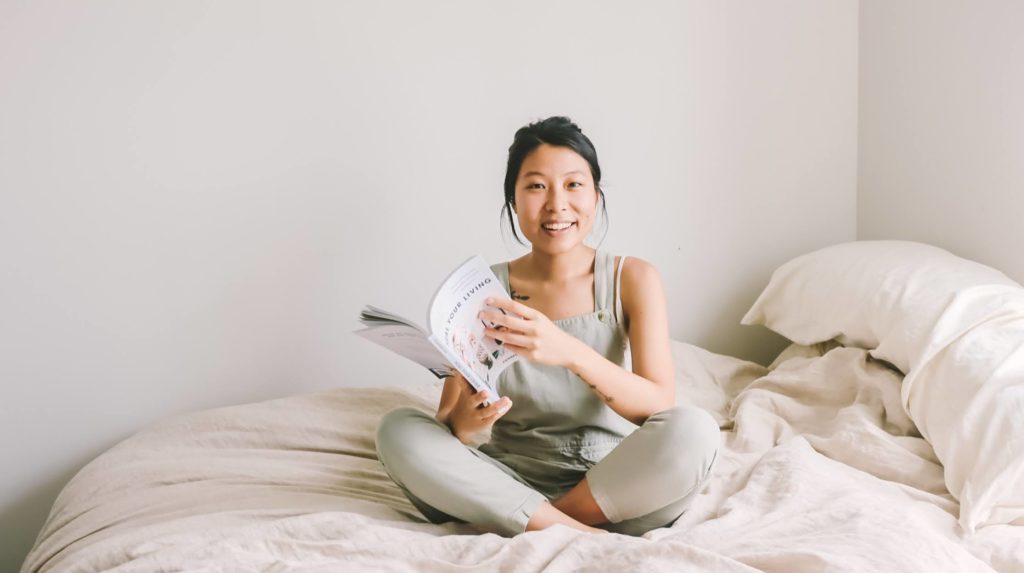 In celebration of the release of Heal Your Living, author Youheum Son sat down to answer some questions around what inspired her to write Heal Your Living, why mental decluttering is just as important as physical decluttering, and what she hopes readers will take from the book.
Youheum Son is an author and emotional decluttering coach with a passion for helping the healing community manifest joy and fulfillment without distractions. She is the founder and creator of Heal Your Living, the Youtube lifestyle channel with over 250,000 subscribers, focused on mindfulness, sustainability, minimalism, and wellness.
What was the catalyst that inspired you to create your Heal Your Living community?
Youheum Son: The purpose of openly sharing and facilitating mindful exchanges came forth as an essential part of accepting my past and directing it towards further growth. I felt empowered in honestly sharing the struggles I have been through as a shopping addict while living a mindless lifestyle. The availability to offer compassionate understanding for my own hardship and the shared challenges of a materially-driven world emerged as I continued to deepen my practice.
After the success of your Heal Your Living YouTube page and other social media, why did you decide to write the book?
Youheum Son: Sharing my journey on YouTube allowed me to gather fellow practitioners as a starting point for deeper sharing. Inviting others to observe my daily practices and speaking about my mindset through my videos made it possible for me to physically demonstrate my transition from addiction to recovery, but the practical guidance on the emotional healing as the foundation was missing. My main intention was to put both the physical steps and inner work I did into writing and provide the details of how I transitioned both internally and externally. Sharing the soul searching and the time of self-reflection that fueled and supported my entire journey as the spiritual foundation felt essential to convey outside of my videos and through my book as much as possible.
We live in a society that constantly tells us that we need more things to be happy. What do you think is the first step in stopping this cycle and decluttering our lives?
Youheum Son: Material-drivenness is a natural part of our physical expression as we base our bodily lives on sensory experiences and perception. Instead of seeing this as a hindrance to our human lives or our downfall, we can choose to rise above our limitations by redirecting our focus elsewhere. We do not necessarily have to abandon our physical pleasures and the act of consumption. It is possible to be grateful for abundance while anchoring ourselves in the non-physical realm and spiritual pursuits rather than possessiveness. Shifting from identification with our things and physical state to seeing beyond the superficial level of what we hold in our hands is crucial to mindfully maneuver in the world without excessive attachment or confusion.
[…]
Please click here to read the full interview