by Wake Up Puebla (Ceo, Amai, Ana, Katie, Julian and Gwendolin)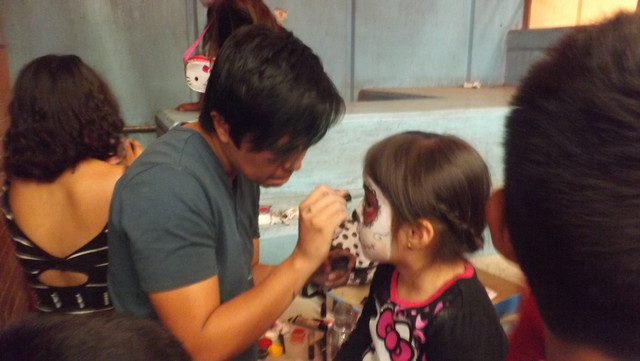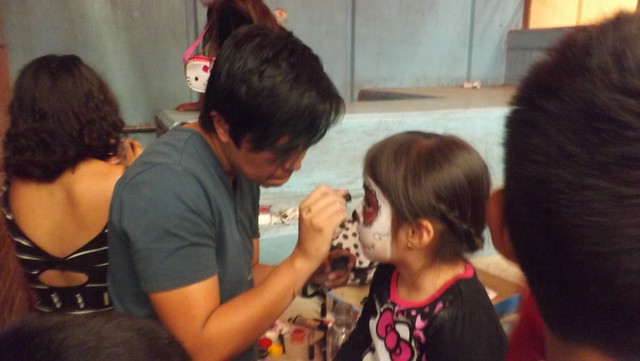 Dear friends,
The Day of the Dead in the Mexican tradition is a time to reconnect with life by remembering our departed loved ones. The celebration takes place in the last days of October and the first five days of November. An altar is arranged on the first of November with objects that invoke our departed loved ones – such as their favorite food, books, drinks – as well as elements that are characteristic of our culture, such as salt, water, paper and a cross (in some states in Mexico, the celebration is different). The altar is a colorful, joyful space to receive loved ones with warmth.
Relatives who prepare the altar do so with care and love; they connect with the feeling of love towards their departed loved ones, as well as the joy of their hearts knowing that their spirit will again visit their home on earth. There is something immaterial that persists over time that you cannot see although it can be felt. These are not sad days. They are days of remembering the beautiful moments shared with loved ones who passed away. That is why some families gather around the altar to talk about beautiful memories; others play mariachi music to sing to their loved ones or pray to ask God for the peace of their deceased loved ones.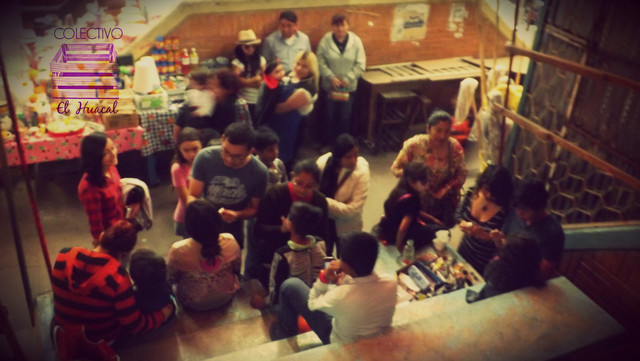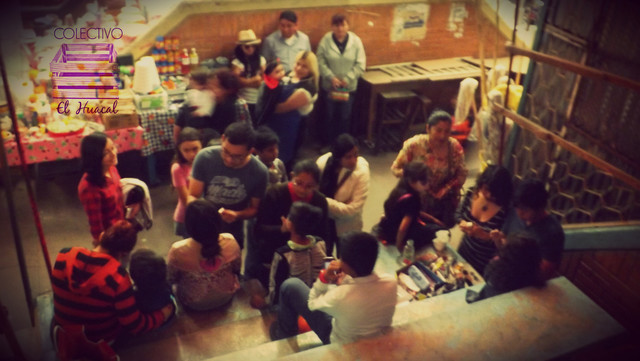 Because of the Day of the Dead, friends from Wake Up Puebla helped the Collective El Huacal to put a communal offering in the traditional market, Héroes de Puebla. It is a market where they sell fruits, vegetables, sweets, clay pots, and many other things of our culture. The market comes from the pre-Hispanic culture and its dynamic is different from that of a supermarket. As a result of the massive consumption in large supermarket chains, the traditional markets in Mexico are disappearing. Currently, the Collective El Huacal carries out a work of community psychology to save the market together with its tenants as a cultural space. In addition to the offering, the faces of the children were painted with cartoonish versions of death, like a smiling skull. Our friend Ceo commented about this experience:
"I believe that everything is learned. Frankly before going, I had the idea that I would give them something and help them. However, the people of the market and the children offered much more than me and are kind and grateful people. With much energy and desire to do things, it reminds me that although the practice can be forgotten frequently, if you treat others with attention and compassion, they will do it with you. In the end, I think the practice is to share with each other our mutual good intentions."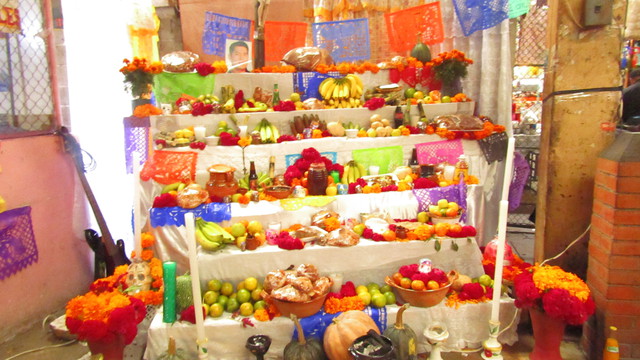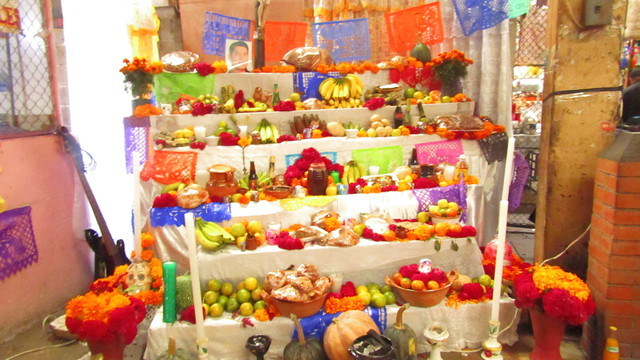 Our friend Ana Yoselin is a makeup expert who decorated children with beautiful elements of colors. There were about twenty happy children with their makeup, drawing little skulls and making literary poems. Our friend commented on the experience:
"The fact of doing one of my favorite activities with a beautiful purpose left a tingling so beautiful that the cold wasn't felt. It is clear that being in the Sangha is not only meditating and being ready; there are many experiences and opportunities that life gives us, and there is nothing better than enjoying the present and enjoying what life gives us in mindfulness."
Amai and Julian (older siblings of the Sangha Wake Up Puebla) felt grateful to Wake Up friends since we are part of the Collective El Huacal and have our friends feel the presence of the interbeing, celebrating the presence of our friends in this opportunity called life and nurturing the networks of support to the different causes of the different communities.
We conclude with words from our friend Katie, member of the Sangha, about this event:
"I think it's a tradition that unites us as a culture and gives us many opportunities to reunite and spend moments of joy and fun. In addition to the emotional and spiritual meaning of giving our love even to those who are apparently no longer with us, in their honor we remind ourselves to give that same love to those who are still around us."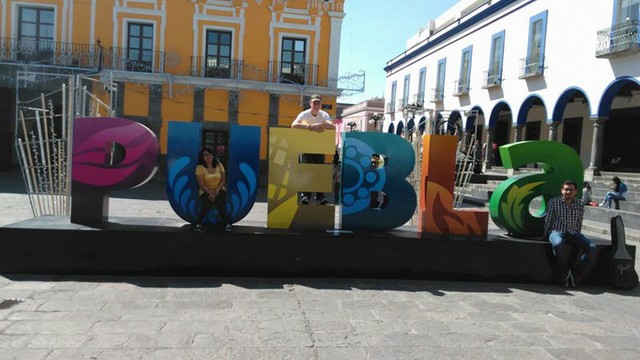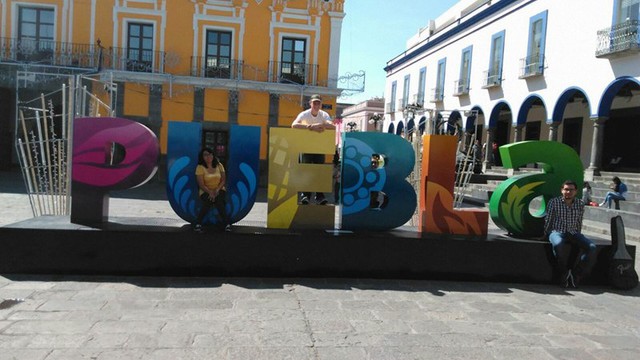 We also want to share with you that Amai and Julian received a grant from the Thich Nhat Hanh Foundation to attend the "Breathe, You're Alive" retreat, in which they had the joy of taking refuge in the Five Mindfulness trainings and receiving a Dharma name given by our teacher Terri Cortés Vega. But the joys did not end there. In the following days in Puebla, we had the visit of Terri, her husband Gustavo, our friends Brian Kimmel from Wake Up Colorado and Christoph Neger from Wake Up Los Tuxtlas.
We spent pleasant hours together, ate, talked and walked to get to know Puebla. We shared about the Mexican Revolution, the phenomenon of gentrification in the main square, student movements, as well as visited the school where Amai does her social service. There, Brian taught children some mindful movements and Chucho, Amai's friend and companion in her social service, played the guitar so the children could sing "Breathing in, breathing out." We really walked a lot. Maybe we made our visitors walk more, but we were so happy that we all wanted to show them, so Gwendolin, Vane, Amai and Julian seemed like tourist guides with information that the government does not give (laughs).
Whoever visits us in Puebla is welcome. 😀