By Brother Ngo Khong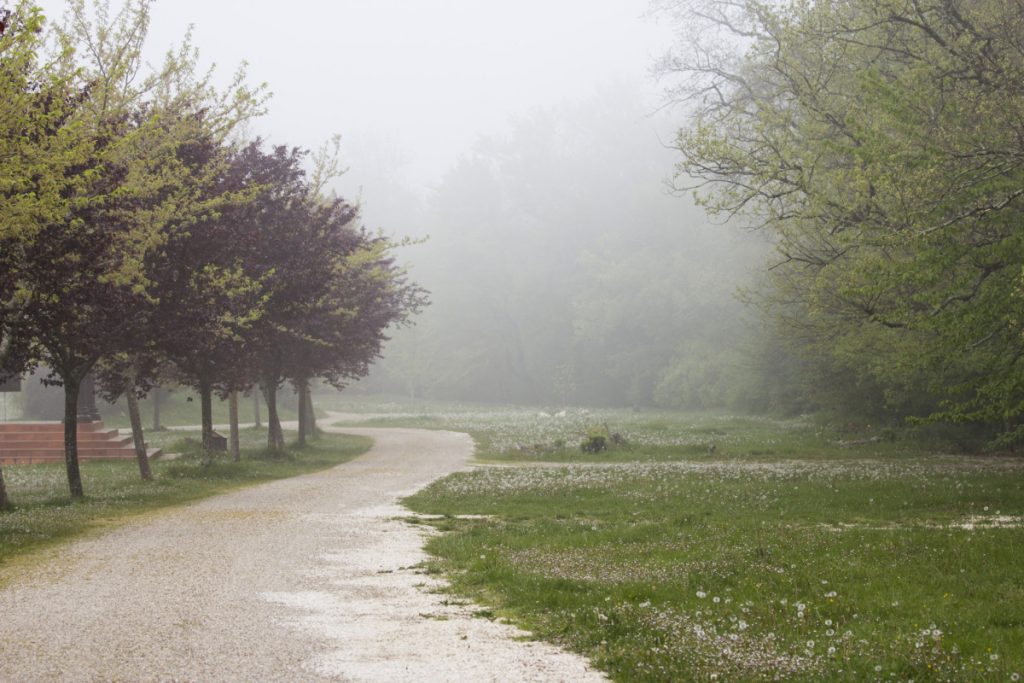 This morning was a wonderful morning. My roommates and I woke up at 5am for the morning meditation. I boiled some water and then, we drank our tea in silence. When the sound of the bell invited us to go to the meditation hall, I felt that I would have preferred meditating in solitude. So I decided to stay there while my brothers were going out.
While I was there alone with my tea, this poem emerged:
The moment and me
Sitting drinking tea
Buddha's at home and
Me and the moment
I was in the present moment so profoundly that I decided to go out for a walk in the woods to enjoy the fresh morning air and the birds' singing.
With a thermos bottle full of tea, I sat down against the log of a tree and I felt as if I was part of the wood. A bird was flying confidently through the trees' branches and the flap of its wings gave me this vision.
The wing keeps the bird up
But at the same time
It generates wind
Through the force of the spirit, also we, humans,
Are sons of the wind
Pronouncing these words I felt as if my spirit raised and I stayed there, sitting down in a beautiful state of peace and observing the hot steam coming out from my teacup. While I was in this state of peace, I looked at a small mouse sneaking off in the leaves. I thought how much the little mice that are roaming around freely in the woods are more beautiful than those ones that run fearfully in the rooms of the houses.
A skilful squirrel jumped confidently on the green foliage, looking at me with curiosity. What wonderful thing is the nature!
At 7.00 am the beautiful sound of the bell from a nearby church evoked the following thought:
The bell sounds
The spirits vibrates
My heart is in peace
When Jesus sings…
I came across this vein of creativity, and ideas were flowing as water from the spring. Letting nature to take good care of me, I sat down with my senses open. I smiled in a state of deep peace for a quite long time before returning slowly and happily, step after step, in my room where I felt inspired to share this morning [on 26th April 2013] with you.