In Spring 2023, Plum Village's brothers and sisters will be on the road for six weeks to visit Wake Up Sanghas in seven countries in Europe.
Since Plum Village re-opened to the public in March 2022, some facilitators and Sangha builders of Wake Up Sanghas in Europe have shared with the monastics that some Sanghas were not able to revive since the pandemic. It is their hope and intention that with this visit, they will be able to help some Sanghas revive, come together, and Wake Up together as a human family!
The Wake Up Tour starts in Belgium on April 18. They will hold the first visits to local Sanghas in Brussels and Ghent. They then will hold a Day of Mindfulness for young people in the Netherlands.
The monastics then cross the water to hold a weekend retreat in southern Sweden, and share the practice with students at Lund University, as well as a meditation flashmob and a weekend retreat in Stockholm.
They will then drive on for a weekend retreat in Oslo, Norway.
Across the North Sea, the monastics will offer a Day of Mindfulness in Copenhagen, Denmark and share the practice at a school and university. They then join our young friends in Czech Republic for a Day of Mindfulness in Prague and a university, and conclude the tour in Austria for a Day of Mindfulness in Vienna.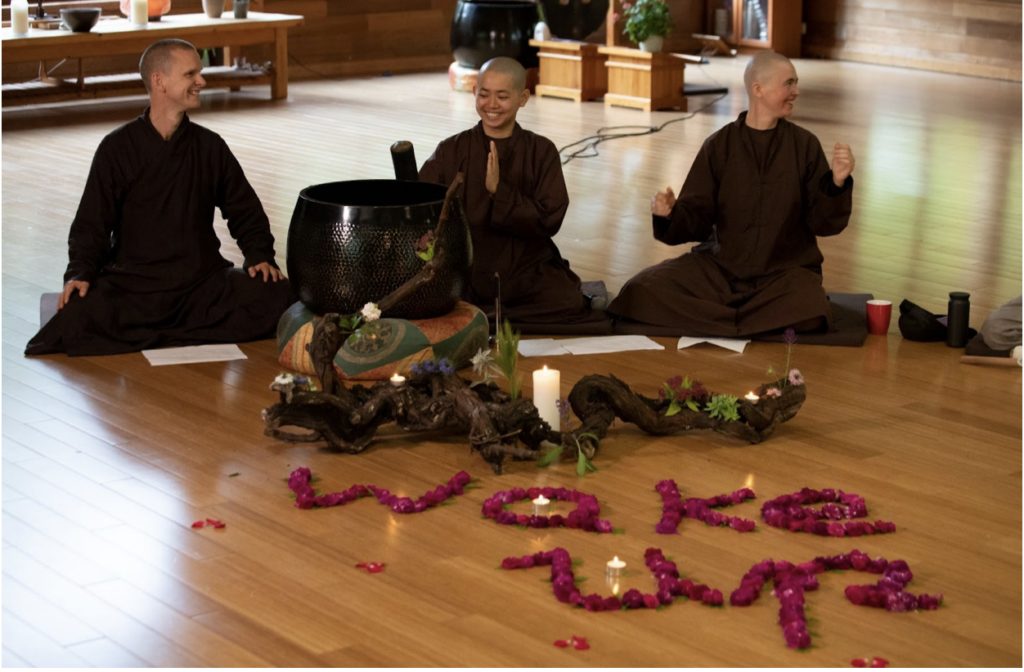 For more information and how to register, please watch out for news as we will keep updating this post.

Belgium: Brussels –  19th of April (from 18.15) more info and registration
Netherlands: https://wkup.nl/event/wake-up-monastics-tour-mindfulness-day/
Sweden: Lund and Malmö
Sweden: Stockholm
Norway: email oslo.wake.up@gmail.com
Denmark: https://plumvillagedenmark.dk
Czech Republic: https://www.facebook.com/events/6135707663118831
Austria: https://forms.gle/2J87v3fTvg75nevB9