Wake Up UK Camping Retreat
May 16, 2019

-

May 19, 2019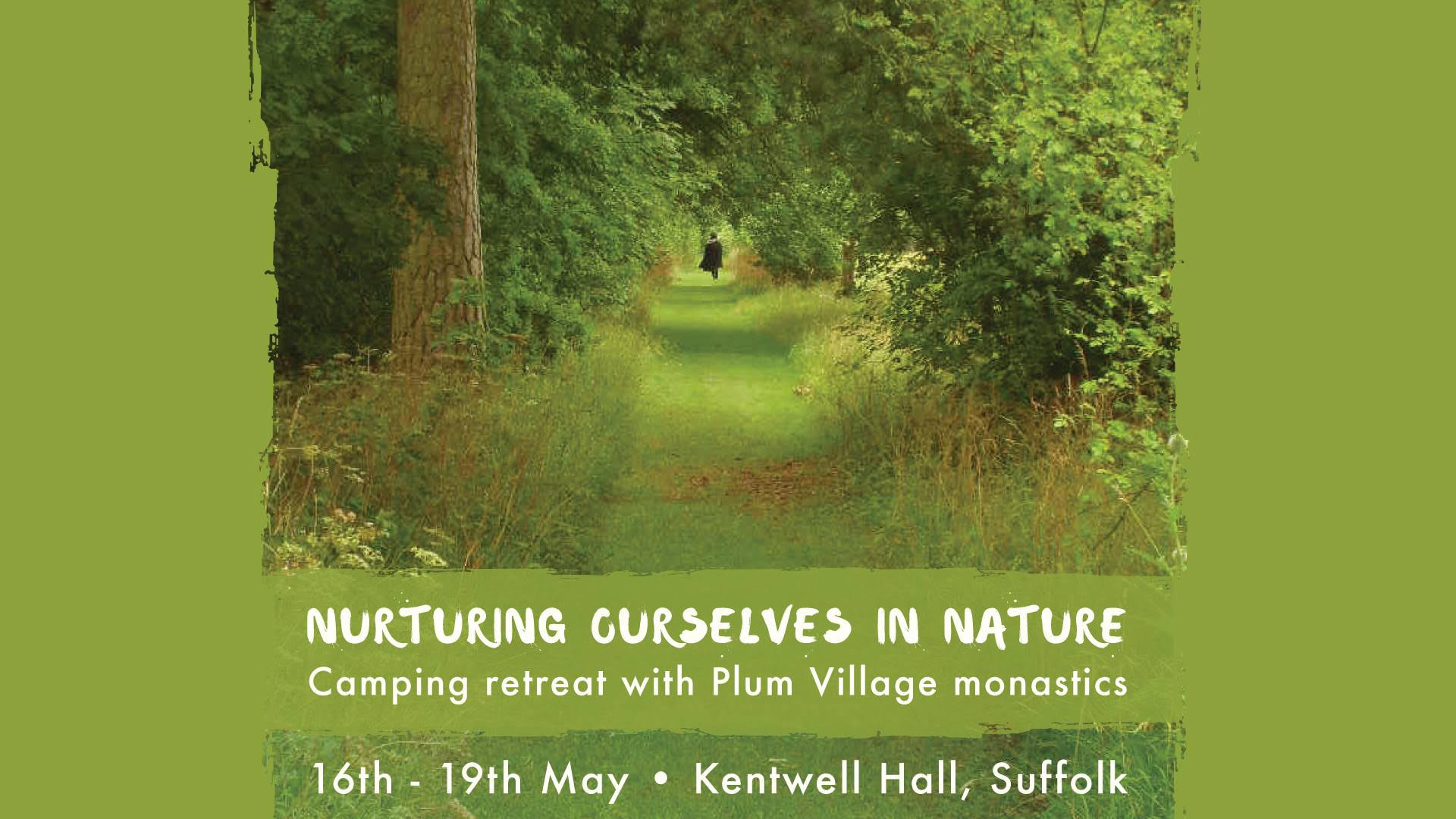 We're delighted to announce and you are warmly invited to attend a special Plum Village Monastic led Wake Up camping retreat: Nurturing Ourselves in Nature which is happening 7pm Thursday 16th May – 5pm Sunday 19th May in Kentwell (Suffolk, England) and we'd love as many of our friends from our Wake Up communities in the UK and Ireland and beyond to join us!
This is an opportunity to practice mindfulness in the Plum Village tradition in the beautiful gardens and woods of Kentwell, a peaceful and expansive countryside venue in Suffolk, England. There will be lots of opportunities to practice – sitting meditations, walking meditations, Monastic Dharma talks, sharings, singing and creative offerings!
£150 camping /£225 shared high quality standard canvas bell tent (Early bird tickets until Sunday 21st April)
£170 camping /£255 shared high quality standard canvas bell tent (Normal priced tickets)
The Teachers:
Sister Kinh Nghiem, also known as "Sister Reverence," has been trained directly with Zen Master Thich Nhat Hanh as his attendant in Plum Village, France, and assisted him on his teaching tours around the world. She has been a senior Teacher at Deer Park Monastery, California for the last 8 years.
Brother Phap Linh, also known as "Brother Spirit," is a musician and seeker. He has composed many of the community's most beloved chants, and is also pioneering Plum Village's "yogi and scientist" retreats, exploring how the wisdom of mindfulness and neuroscience can lead to paths of healing.
Sister Hien Nghiem is a passionate advocate of engaged Buddhism and community building. Also known as "Sister Dedication," she devotes her time and energy to finding creative ways to apply ancient Buddhist wisdom to the challenges of our time.
More info and booking here.
Facebook event here.
We've also got a pop-up London Mindfulness Hub happening (our 3rd year in a row), where monastics will lead a number of events and Days of Mindfulness in May. You are very much welcome to attend and connect with us. More info and booking here.