Wake Up Retreat @ EIAB
November 3, 2022

-

November 6, 2022
WAKE UP RETREAT
A Retreat for young people with Br. Phap Tri und Br. Tue Chieu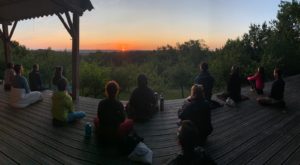 For a long time we have not had a retreat for young people at EIAB, which is led by nuns and monks. Now is the opportunity for us to come together under monastic leadership – for young people not only from Germany, but also from other countries.
This retreat is specially designed for people aged 18 to 35 years. For students and people with low incomes, a reduced price is possible on request.
Nowadays we have many problems in our society. With the help of our joint practice, we start looking for possible solutions. The practice of meditation helps us to see more clearly and become calmer – this allows us to live a meaningful life.
Click here to learn more and to register.