Wake Up Netherlands Retreat: Cultivating Joy & Happiness
August 31, 2016 @ August 31, 2016

-

September 4, 2016 @ September 4, 2016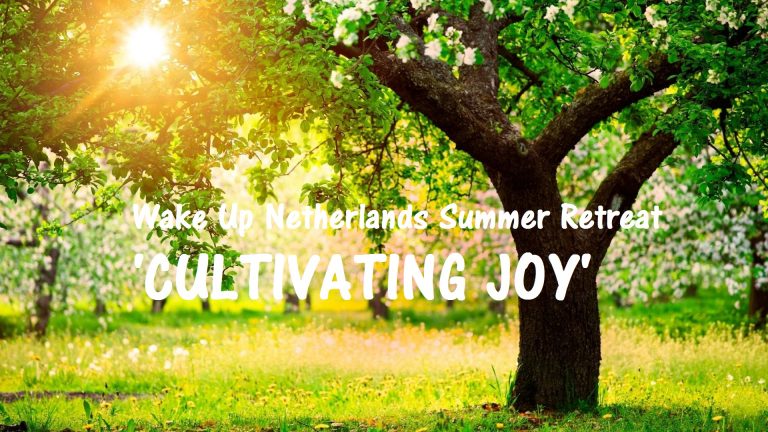 Yes!!! We will have yet another Wake Up Netherlands Summer Retreat at the Maanhoeve (Drenthe) this summer. Are you joining us?
Over the past seven years, many young people have deeply enjoyed and cherished this long weekend of togetherness, sharing, meditating, walking, singing, playing, dancing and everything else in the joyful and mindful Wake Up style.
Coming together, whether you're a beginner in the practice or a long-time Wake Up friend, we practice being present in all things we do at the retreat. Building a strong and loving energy as a Sangha (practice community), there is space for us to deeply rest, come to ourselves, nourish our togetherness, and reflect on our place in this world.
In this retreat we will be asking ourselves: How can we cultivate joy & happiness in ourselves and in this world and not be overwhelmed by suffering?
Wake Up is a community of young adults (18-38ish) practicing mindfulness and togetherness. We come together at retreats to grow as human beings in a safe and loving environment, to nourish our individual and common practice of living in awareness, and to contribute as a Sangha to a world with more compassion for everything that is alive, as well as our planet earth.
Wim and Ida invite us at their beautiful rural meditation farm, the Maanhoeve. The program will be facilitated by them together with a group of enthusiastic Wake Up friends. As well as the usual program of sitting meditation, Dharma talks and mindful eating and so on, we'll have plenty of time to relax and restore ourselves by being close to nature – on walking meditations, working on farm, and spending time together around bonfires. There will be music and laughter, as well as time to listen deeply and share from our hearts.
Registration and information: contact info@demaanhoeve.nl
Costs:100 euros for camping, 120 euros for a shared room (men and women sleep separately).