Mindfulness Workshop: Happiness is Here and Now
March 15, 2017 @ March 15, 2017

-

March 15, 2017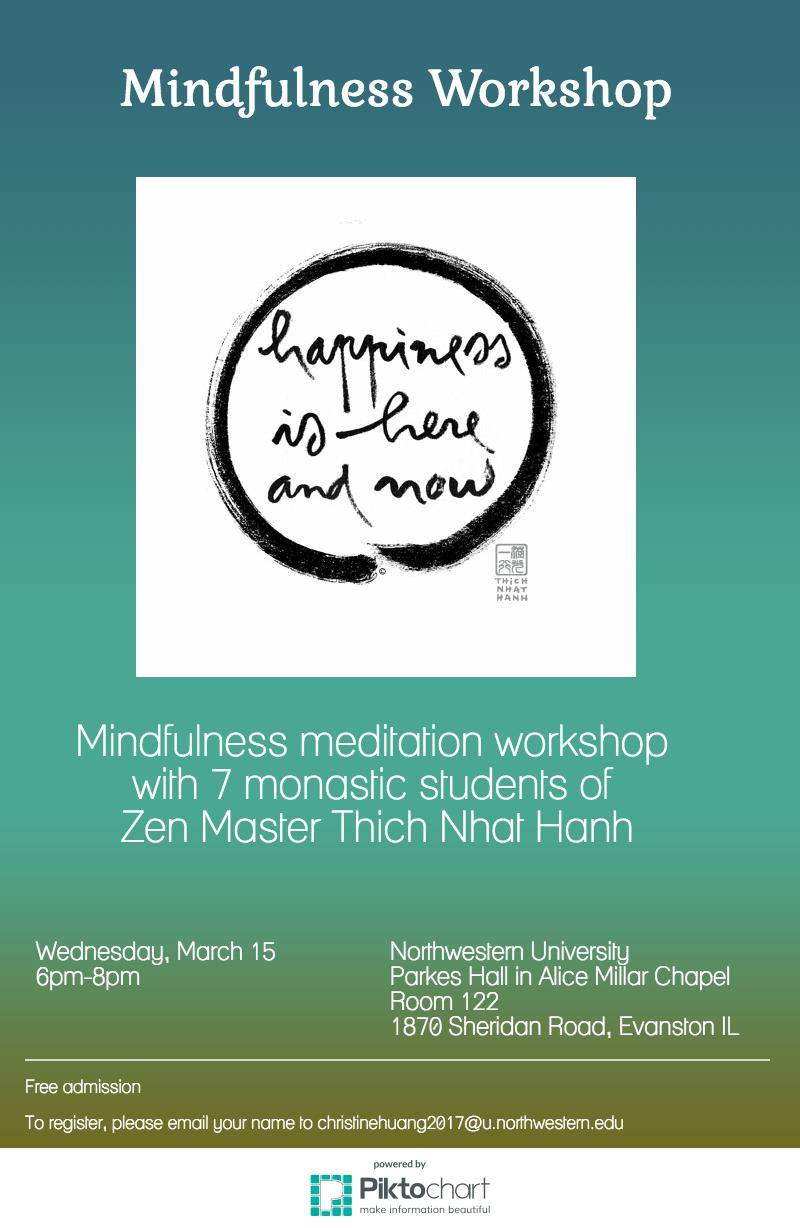 Dear friends,
We are excited to invite you to a mindfulness workshop led by 7 monastic disciples of Vietnamese Zen Master Thich Nhat Hanh, who was nominated for the Nobel Peace Prize by Dr. Martin Luther King Jr. in 1967.
The monks and nuns leading the workshop come from all over the US and Asia. The 2-hour long event will take place from 6pm-8pm in Parkes Hall 122 at Northwestern on March 15, and will consist of sitting meditation, walking meditation, and a short talk or discussion.
It is open to anyone of any (or no) faith background!
Among the monks and nuns leading the workshop is Sister Dang Nghiem, a senior monastic and author of two books with a powerful personal story. More on her journey from war refugee to doctor to nun can be found here.
This wonderful opportunity is free and open to all. Please email here if you would like to register, or if you have any questions. Hope to see you there!
Facebook event: https://www.facebook.com/events/280795229020910