Mindfulness Retreat, Stourbridge
May 30, 2016 @ May 30, 2016

-

June 3, 2016 @ June 3, 2016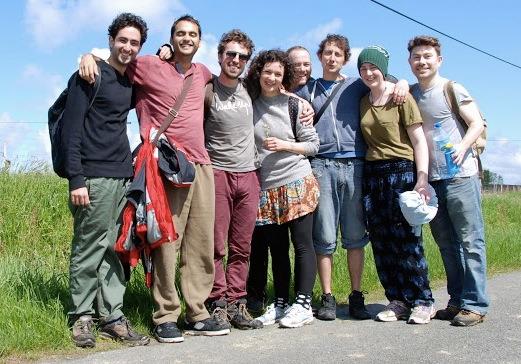 The Wake Up Programme will be facilitated by peer Wake Up members and part of a larger retreat open to all ages, guided by Zen master Thich Nhat Hanh's senior monastic student Sister Annabel Laity and monastics from the European Institute of Applied Buddhism and Plum Village.
"We have to learn to live our life as a human being deeply. We need to live each breath deeply, so that we have peace, joy and freedom as we breathe." – Thich Nhat Hanh
Retreats offer us opportunities to enjoy simple and peaceful living, and to learn how to cultivate the energy of mindfulness, so we can have more freedom, peace and happiness in our daily life. We will weave mindfulness into all our daily activities, and live each moment of life more deeply. We will practice meditation throughout the day – while eating, walking, working mindfully, sitting, or simply enjoying a cup of tea together.
Wake Up UK are part of an international community of young mindfulness practitioners that was initiated by Thich Nhat Hanh to energise the younger generation in socially engaged mindfulness practice.
Essential to Wake Up is the aspiration as a grassroots movement to engage and transform society through learning healthy, ethical and compassionate ways of living inspired through mindfulness practice and community, open to those of any faith or none.
The Programme will run in parallel with the general retreat and we can join in the Main Programme for talks, sitting meditation and walking meditation, honouring the importance of cross generational connection and learning.
It will also provide a space for exploration of issues relevant to our generation, sharing circles within our age range and most importantly supporting each other as a community, if only for the week! We will also explore our energy with creative activities and connecting in our free time through music/movement/art/playing or whatever you are inspired to bring along to share with the group! (Bring your instruments etc. along!)
Start and finish times are 4pm on Monday 30th May to 2.30pm on Friday 3rd June.

Who can join
The Programme is self-elected and anyone in our age range of 16 to 35ish is warmly welcome to join us. Those aged 16-18 will have the choice between the Wake Up (young adults) Programme and the Teens Programme. Those in their late 30s are also welcome to join if they feel the programme resonates with them.
Bursary Fund
Wake Up UK have a limited bursary fund to assist young people who would otherwise be unable to afford this retreat. Please be in touch at info@wkupuk.org and we will send you more information on this.
To apply and for more information please email: info@wkupuk.org
On receipt of confirmation of your bursary you will be able to book online. Details of this will be in your confirmation letter.
If you have any questions specifically relating to the Programme, please email us at: info@wkupuk.org.
Enjoy this inspiring talk from Sister Annabel Laity in April 2015
More information from The Community of Interbeing UK, organiser of the Being Peace retreat: 
General FAQs
Privacy Policy
Teaching and Practice
Terms and Conditions