Food for the Future
January 9, 2021 @ January 9, 2021

-

January 9, 2021

Free
Every year almost 80 billion land animals and a few trillion sea animals are killed for food, often in abysmal conditions. Animal agriculture is responsible for 15% up to 60% of all our greenhouse gas emissions, nearly half of our global grain consumption, takes up almost 40% of all habitable land, and is a major contributor to all of the world's most serious environmental problems. A switch to a whole-food plant-based diet lowers the risk of chronic disease and could save over 10 million human lives every year.
           We only need to be vegetarian, and we can already save the earth. Being vegetarian here also                 means that we do not consume dairy and egg products, because they are products of the meat               industry. If we stop consuming, they will stop producing. Only collective awakening can create                   enough determination for action.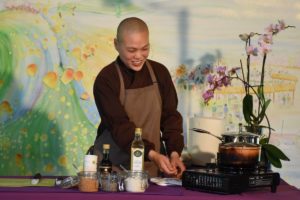 On Saturday 9th of January, a panel of Wake Up friends that are devoting their lives to spreading the benefits of plant-based food and veganism, will gather to share about their passion and compassion for animals, how their diet reinforces their practice, and what the food of the future will look like. Panelists will be confirmed soon.
Panel:
* Astrid Prajogo: Wake Up Indonesia | Plant-based meat HaoFood
* Pei Si Wong: Wake Up Singapore | Vegan video producer
* Anneke Commello: Wake Up Nijmegen | Vegan/vegetarian chef at Lovingly Wholesome
* Toos Vergote: Wake Up Ghent | Vegan food fotographer at Toos
* Jamey Ellis: New Jersey | Vegan activist at Holistic Veganism
Facilitator: Gijs 'Jazz' Van den Broeck: Wake Up International | Vegan eco-community Sadhana Forest
Timing:
* 7-9 am CT (Chicago)                                                  * 8-10 am ET (New York)
* 1-3 pm UK                                                                  * 2-4pm CET (Brussels)
* 3-5pm Israel                                                               * 6.30-8.30pm India
* 8-10pm Western Indonesia, Vietnam, Thailand         * 9-11pm Malaysia, Singapore, Hong Kong
Is this time not suitable for you? Don't worry, the recording of the session will appear shortly after the session on our YouTube channel and website.
Zoom link:
http://bit.ly/vegandharma
This event is part of the three-part Food for Thought series on mindful consumption, preceded by Farming for the Future and will be followed by Forests for the Future (TBA). In these panel sessions we invite Wake Up friends to share about sustainable and compassionate livelihoods.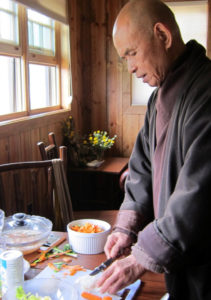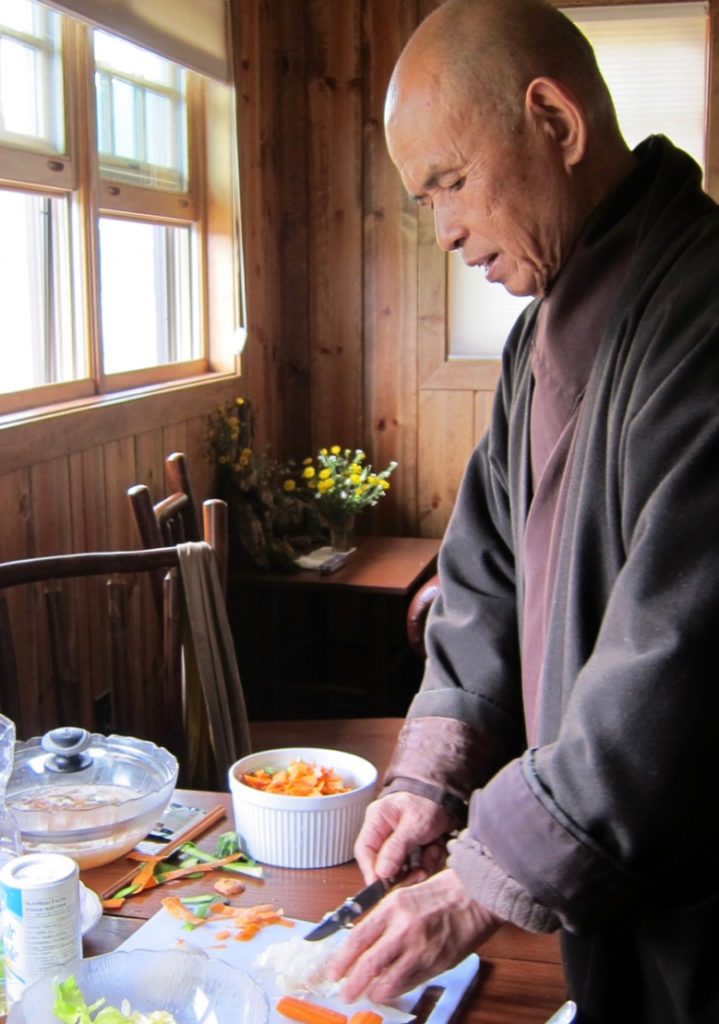 Our way of eating and producing food can be very violent, to other species, to our own bodies, and to the Earth. Or our way of growing, distributing, and eating food can be part of creating a larger healing. We get to choose. The planet suffers deeply because of the way many of us eat now. Forests are razed to grow grain to feed livestock, and the way the animals are raised pollutes our water and air. A lot of grain and water is also used to make alcohol. Tens of thousands of children die of starvation and malnutrition every day, even though our Earth has the ability to feed us all. With each meal, we make choices that help or harm the planet. "What shall I eat today?" is a very deep question. You might want to ask yourself that question every morning. You may find that as you practice mindful eating and begin to look deeply at what you eat and drink, your desire for certain foods may change. Your happiness and that of the Earth are intertwined.