"You are a gardener, and you have in your hands the power to transform garbage into flowers, into fruit, into vegetables. You don't throw anything away, because you are not afraid of garbage. Your hands are capable of transforming it into flowers, or lettuce, or cucumbers." Thich Nhat Hanh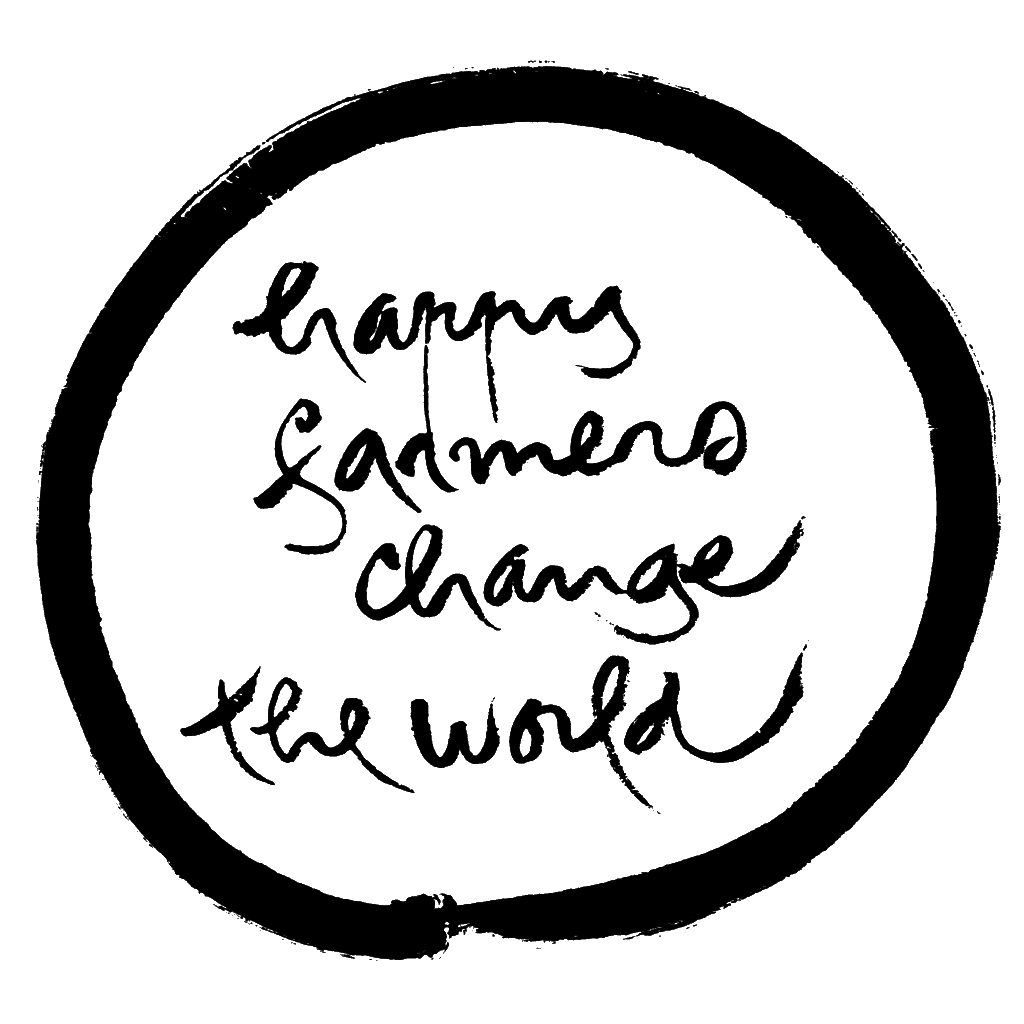 On November 14, 2020, Wake Up International hosted a Panel Sharing and Q&A on "the future of farming". 6 Wake Up friends who are involved in regenerative agriculture came together to explore the connection between meditation and growing carrots, between putting food on the table and the 5 Mindfulness Trainings, and between cultivating the soil and the insight of Interbeing.

Enjoy watching the recording of the session:
About the panelists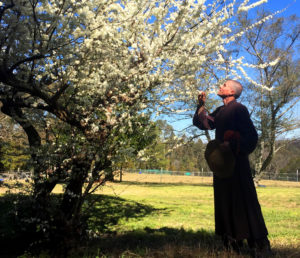 Brother Tenzin discovered natural farming in the pages of Fukuoka's "one straw revolution" while in high school, causing some dismay by attempting to convert the family garden into a food forest. A career in ecology, specialising in the impacts of climate change in biodiversity, led to much time for quiet reflection in the rainforests of northern Australia, but a visit to Plum Village in France germinated the aspiration to help build sustainable spiritual community, and the monastic path as a means to devote more time to practice of mindful living. Ordained as a monk in the Mahayana tradition, Tenzin currently lives in the Blue mountains near Sydney, Australia, where he is helping to build "Mountain Spring" a practice centre in the the Plum Village tradition, including a syntropic farm.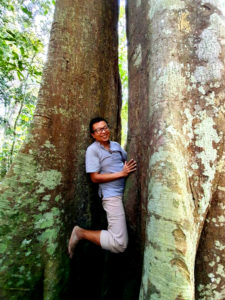 Br. Will Chua (Crossing to The Other Shore of the Heart) experienced composting for the first time, at the Plum Village Happy Farm, during the 2014 21-day retreat. He went home to Malaysia to co-found FOLO, 'Feed Our Loved Ones'. FOLO is a community farm that collects and composts 3 tons of food waste every day to grow food for his community. FOLO was founded on the principles of the Four Nutriments, and inspired by Thay's teaching, "No Mud, No Lotus." His learning journey continues, and he is now an aspiring agro-forester. Will practices with Wake Up Singapore and Singapore's Joyful Garden Sangha.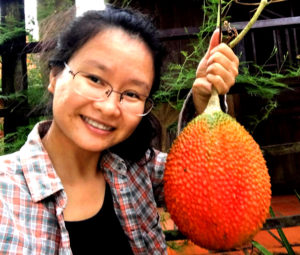 Sr. Hang Le, is founder and manager of Nui Tuong, an organic farming project in southern Vietnam that offers local children free education and vocational training. The garden is a model for kids and local farmers to discover ways to build a flourishing farm without harmful chemicals. In Nui Tuong they practice mindfulness meditation, gratitude and sharing. Many of the children come from broken families and are in need of mental and emotional support. Besides that, Nui Tong offer them soft skills like leadership, communication, business, critical thinking, music and art. Hang practices with Plum Village Thailand and the Compassionate Ocean Sangha.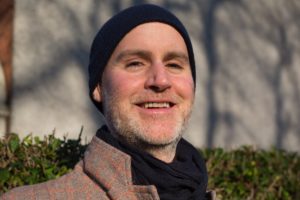 Br. Mick McEvoy is the Manager of the Plum Village Happy Farm in Upper Hamlet since 2016. Mick has a 20 year career in horticulture, ecology and agriculture beginning in Ireland and the UK and which has taken him all over the world. Mick put his roots down in the soil of the Plum Village tradition after Thay and the Sangha visited Ireland in 2012. He co-founded the Leaves of One Tree Sangha in Belfast and still supports the Irish Sangha from France as the Chair person of the Plum Village Irish Charity Mindfulness Ireland.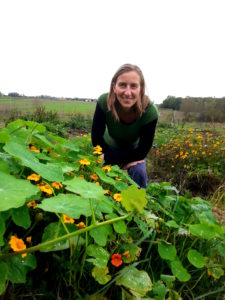 Sr. Andrea Schlueter 'accidentally' visited the Intersein centre while touring different ecovillages in Germany in 2012 and discovered Thay's teachings. She lived as a lay sister in Plum Village from the end of 2014 to 2018. This experience changed her way of looking at life and being in the world. After volunteering in the Upper Hamlet Happy Farm she helped establish the Happy Farm in Lower Hamlet in 2016. After leaving Plum Village she founded a CSA (Community Supported Agriculture) project in Erfurt, Germany. In this way she is part of a movement of people taking back the sovereignty for their food production. Together with two friends she is growing vegetables for 70 people who finance the whole process.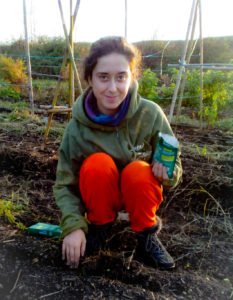 Sr. Julie Jezequel met the practice in 2017 with a local sangha. At the end of the year she participated in the 3 month winter retreat (which we now call the 'Rains Retreat', ed.) where she felt deeply touched by our tradition. After traveling to India she came back to Plum Village mid 2018, where she has been part of the Happy Farm ever since. First she helped set up the Happy Farm in New Hamlet, before moving to Lower Hamlet one year later.Being a Happy Farmer in Plum Village has been a very special experience for her and a wonderful way to practice. After this year's Rains Retreat, she plans to move out of Plum Village, but she definitely plans to continue being a Happy Farmer!
Stay tuned for more events like this in the coming weeks. We will announce all invitations in our events section.