Sangha of the Month for May 2014: Wake Up Arezzo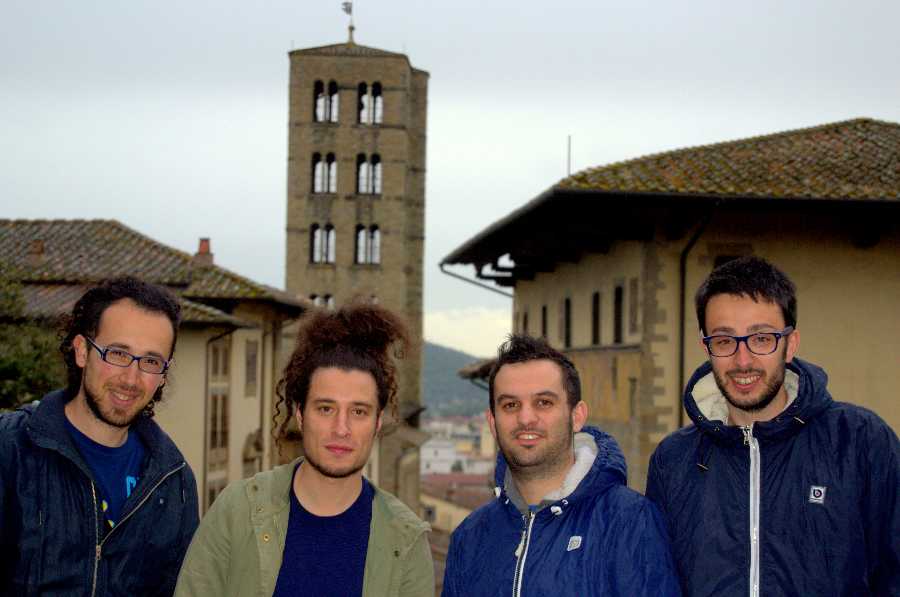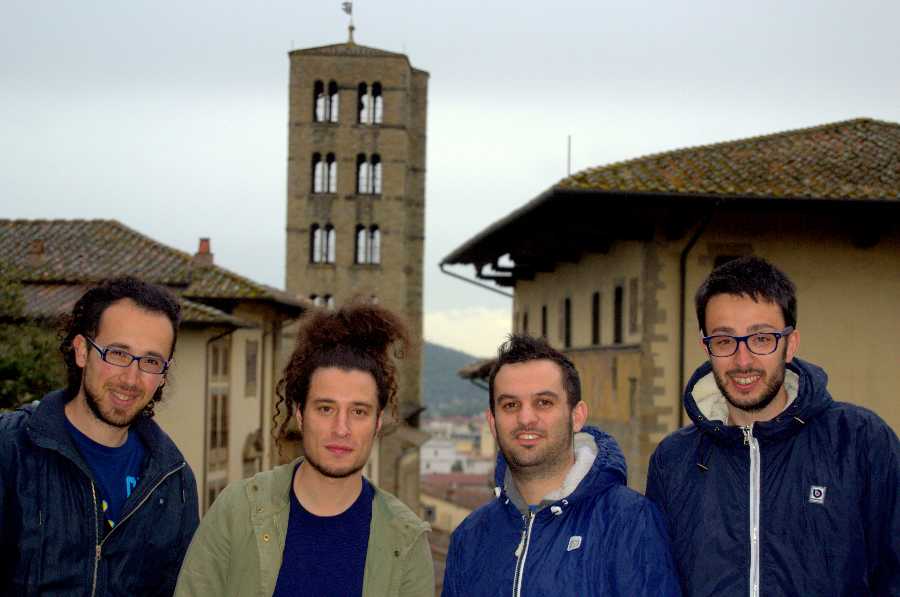 Clicca qui per leggere il post in italiano
My name is Fabrizo. I'm 34, graduate student of Modern Philology and I'm currently a tutor.
I live in the center of Arezzo, a quiet Tuscan town, where I move on foot and spend most of my free time in the green areas of the city. It's a medieval village, built and protected by the ancient walls of the fortress whose heights you can contemplate the peaks of old towers sprouting here and there with their gray battlements.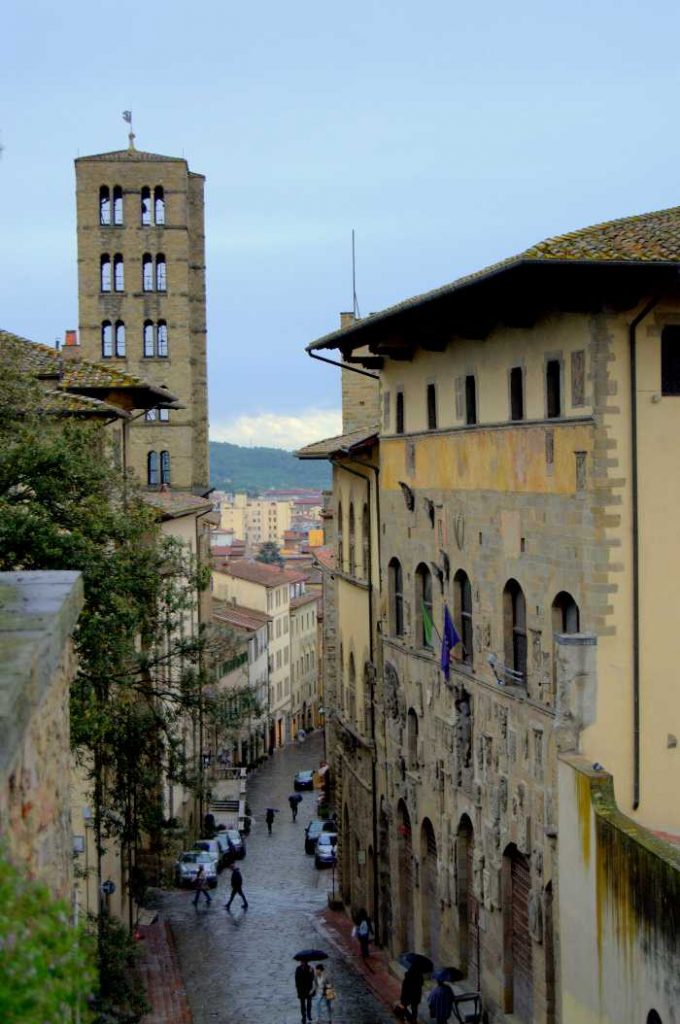 Memories of a time past, which through the passage of time, are still here, alive and well, with its many church spires rising up from the heart of the citadel. From the window of my room, you can see the red tip of the long bell tower of the cathedral, which looks like a sharpened pencil in the vastness of the sky.
I love music and writing. When I sing I feel free. When I write, I feel carried away by a sacred spark.
I love to laugh. I feel good when you create a sacred moment of intimacy with another person and you want to be friends forever, even though you do not really know each other that well. For me this is the silent confirmation of a perpetual bond that unites us with each other beyond our superficial experience within the boundaries of our historical perception of time; the confirmation of life beyond life, where there is a different life.
It is a matter of simple faith, not of ideas. It cannot be explained, it can only be felt.
It is about two years ago that I discovered the meditation practice and teachings of Thich Nhat Hanh. It happened suddenly, in the spring of 2012, and apparently at random. However, I do not believe in chance. I rather believe that the right time had simply come.
Initially, I started to meditate at home with a small group of friends. My best friends, who like me, had met a local Dharma teacher who has slowly set us on the path of the practice of conscious breathing and is giving us some beautiful and nourishing lessons.
With the passage of time, which at first was maybe more a different way and an interesting opportunity to share some daily moments with my friends in a completely new manner without repeating the same old social patterns, has gradually turned itself into a path of spiritual transformation. Then already I felt the need to put some order in my life.
After about a year of practice, learning to live with and accepting the resistance to the practice itself, the need and love to take care of ourselves had grown that much that we created a meeting group, a sangha, to continue to grow more and more, and trust in the energy that sprouts from sharing with this community.
On average, how many people attend the sangha meeting?
Four people. But another element of this newborn sangha currently lives in Plum Village. For us, thanks to our weekly sharing with him by phone, he is an active member in spite of being "far away."
When and how often you meet?
Normally once a week on Thursday mornings from 11:00 to 13:00.
Outside the sangha meetings, do all of you organize activities to spend time or get to know each other?
Yes, we meet with other people in the city (five in all) to spend one evening a week together, usually on Tuesdays. During those evenings we meditate first and then spend time in harmony, playing, talking, listening, trying to respect one another's words and offering our listening.
Moreover, less frequently, we all come together to organize evenings of free expression: everyone shares a passion of his or her, whether it's an informal session of music, reading, or painting.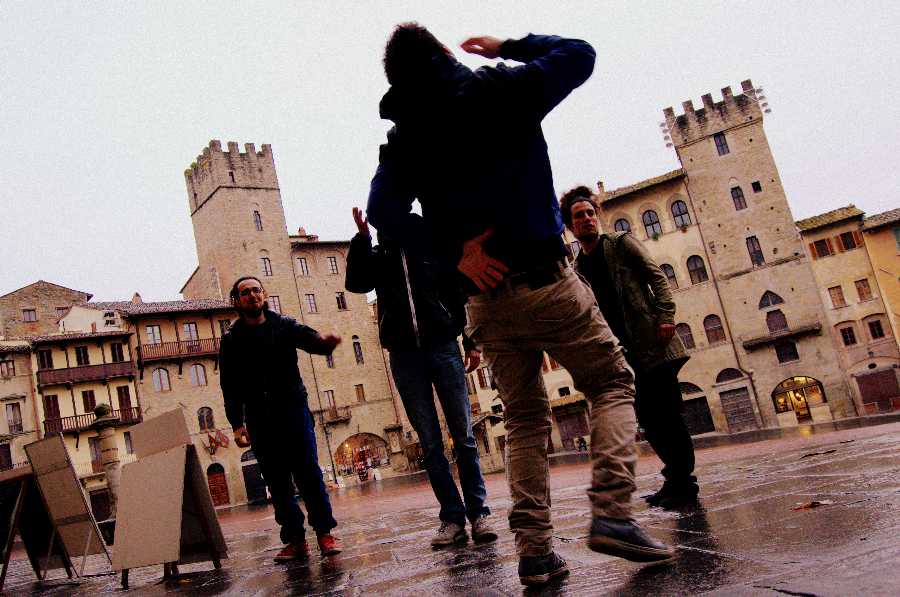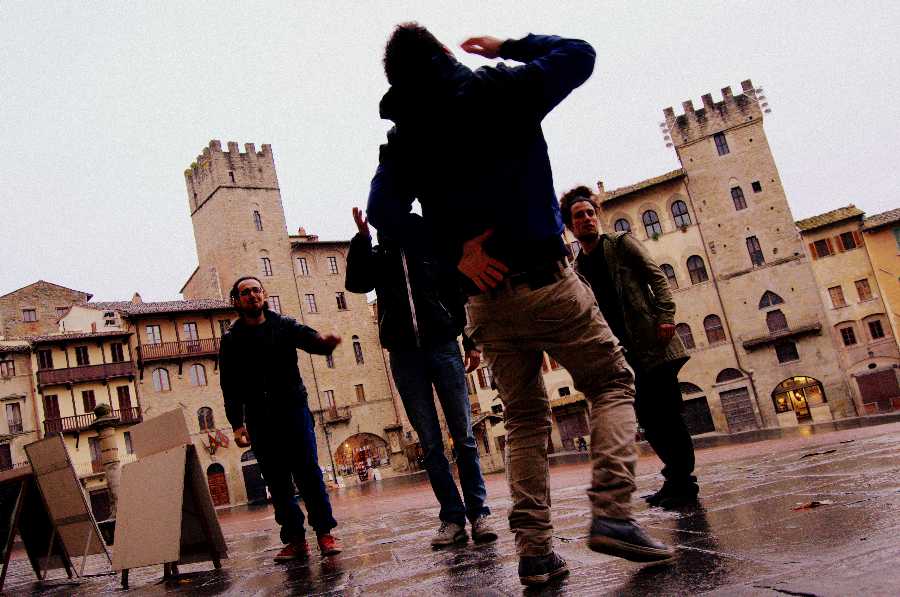 Within your sangha, have you had to face any challenges? Or has it been pretty much smooth?
Everything was born spontaneously and harmoniously. There were no challenges or tests.
As a Wake Up facilitator, what has been your hardest moment so far (if any)?
There have not been difficult moments yet. We try to get everyone as involved as the others. During the course of our meetings we always ask who feels like guiding the meditation, and afterwards everyone is free to say or read whatever he or she feels to be nourishing for the sangha.
This sangha was born recently and only a few people are coming for the time being. We are all in the same age range and went through similar experiences. Maybe this benefits the harmony. I would like to say that in this Wake Up sangha, no one has a more important role as a facilitator than the other.
What's your greatest fear for your sangha?
With time – hopefully – new people will arrive and we will increase in number. My fear is perhaps that it will be more difficult to manage the progress of the meetings. But I sincerely believe that when this happens, we will be supported by the joy of growth, rather than by the fear of being run over.
What's your biggest dream for your sangha?
To welcome new people with whom we can share moments of joy, ideas and actions. The biggest dream is to establish an increasingly solid identity, perhaps organize an event here in our city, where we can meet with sanghas from other locations, and give birth to an "Arezzan" week of mindfulness.
What's your biggest dream for your practice?
For the moment, to bring the entire Wake up Arezzo to Plum Village: five people! And to attend a Dharma talk by Thich Nhat Hanh together.
How has your practice and engagement with your sangha affected your outlook on life?
Since I decided to follow the teachings of Thay, my energy is changing both with regards to the relationship between my private life and the outside world, and with regards to the Sangha. My relationship with my family has changed enormously for the better. But above all, I try to remain stable and be in tune with the passions I have in order to strengthen them within me.
Every day I find myself no longer suffering trying to fend off other people's attacks, since I have reduced my attacks against others. I try to defend life. Although there is much to improve, at present it fills me to the brim with happiness to just have gratitude; the gratitude towards what you have, towards what is a new point of view on the world with the practice of thanking the approaching horizon and the perspective changes, aligning itself to and being guided by the movements of the heart.
Has it had an impact on your relationship with the friends and family closest to you?
No. Personally, all the people who are part of my life are aware of my meditative practice, but no one criticizes me. I consider it to be appropriate to remain solid when dealing with others. That is what makes the difference. When people perceive you to be serene, they do not feel the need to attack what you are doing, but rather benefit from your presence, your vitality.
For me it is very simple to protect my spiritual life: I agree with pretty much anyone who is practicing and following the same path.
How would you describe Wake Up to someone who has never practiced mindfulness before?
A moment of encounter where we are together, without differing too much as to what it is about. The idea that for practice and meditation, a person should give up or sacrifice parts of his or her life is rooted in common imagination. I think it is very difficult and not very beneficial for me to seek to convince other people to practice.
When the right time comes for a person, he or she has to grasp this opportunity. It is because this opportunity is not dependent on me or someone else, that it is alive and strong: It is there! And it spreads through the world carrying this very energy.
When a person is ready for it, he or she already has within him the seed to be able to hear or receive a description of mindfulness. And from that moment on, the journey is long and never ending. There are some who start and stop and some who never stop, because little by little they discover that perhaps there is no need to leave.
It is possible to describe it to those who do not practice: as far as I'm concerned though, I think it is a bit tiring to do. Again: the only way to describe it is "to experience" and to establish little by little within oneself the direction in which to go. Each path is legitimate.
Today, what makes me a bit freer is this: to learn not to depend completely on other people's life paths; to learn that you cannot describe experiences to those who have not decided to undergo them for themselves; to accept that there are other paths than mine.
Today, perhaps I feel calmer because all this need to describe it to others no longer exists. For sure, life has really given me a gift, and in as far as I was able to grasp it, I did.
Today I continue to defend it, learning more and more how difficult it is to struggle with your own resistance: let alone that of others. You can only accept it serenely.
What makes me happy is that, regardless of the path that you decide to take (although this path may appear not be spiritual in any kind of way), the last year's myriad of activities to focus on the discovery of the inner self has grown everywhere around me (and therefore also in me).
But does that really mean anything?
No?!
Click here to read an interview with the founder of Wake Up Arezzo