A Sharing from the Wake Up UK and Ireland Retreat in Plum Village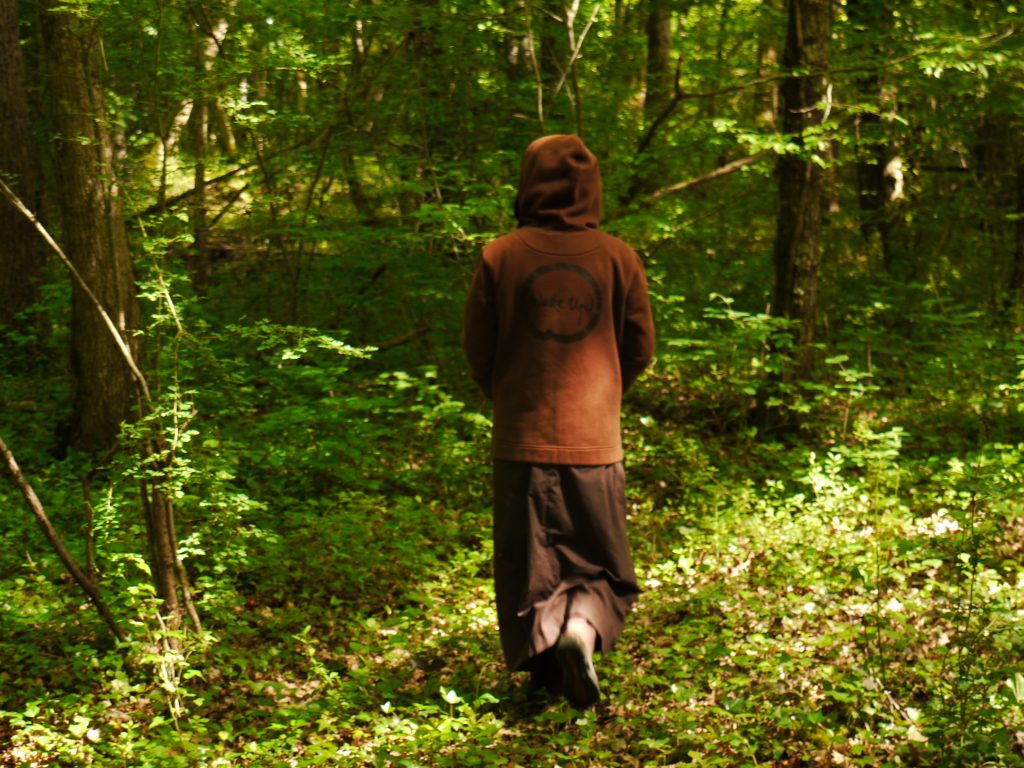 On April 17-24, 2015, around 60 members of Wake Up Sanghas in the UK and Ireland came to deepen their mindfulness practice and nourish their brotherhood and sisterhood in Plum Village monastery and practice centre, south west France. We had a special program of sharing, music, mindful service (hard work!), and also plenty of time to relax and rest in nature…
Katie Berry from Wake Up Glasgow shares about her experience of a Lazy Day hike, a day where there is no program but to be lazy as can be (no work allowed!) and nourish ourselves with the practice of aimlessness, or in this case enjoy each others company on a hike to a nearby ancient Church…
My Loved Day
Lazy Day! This is one of the most precious moments to me, and perhaps indicative of what occurred in the following days – growth of self acceptance.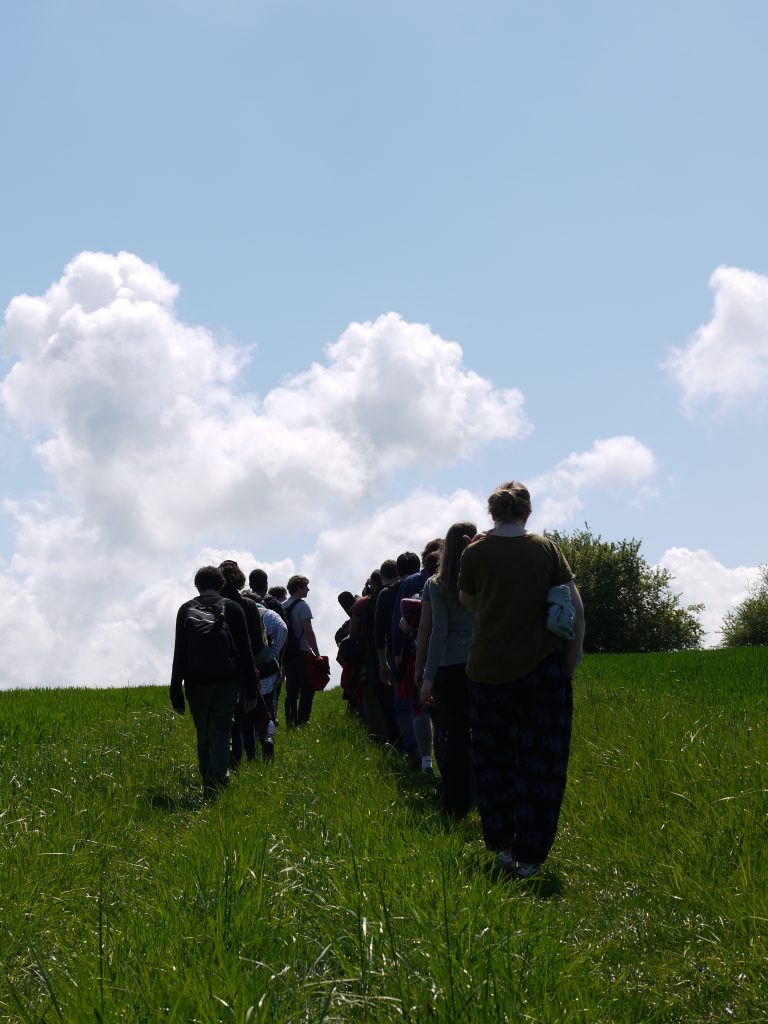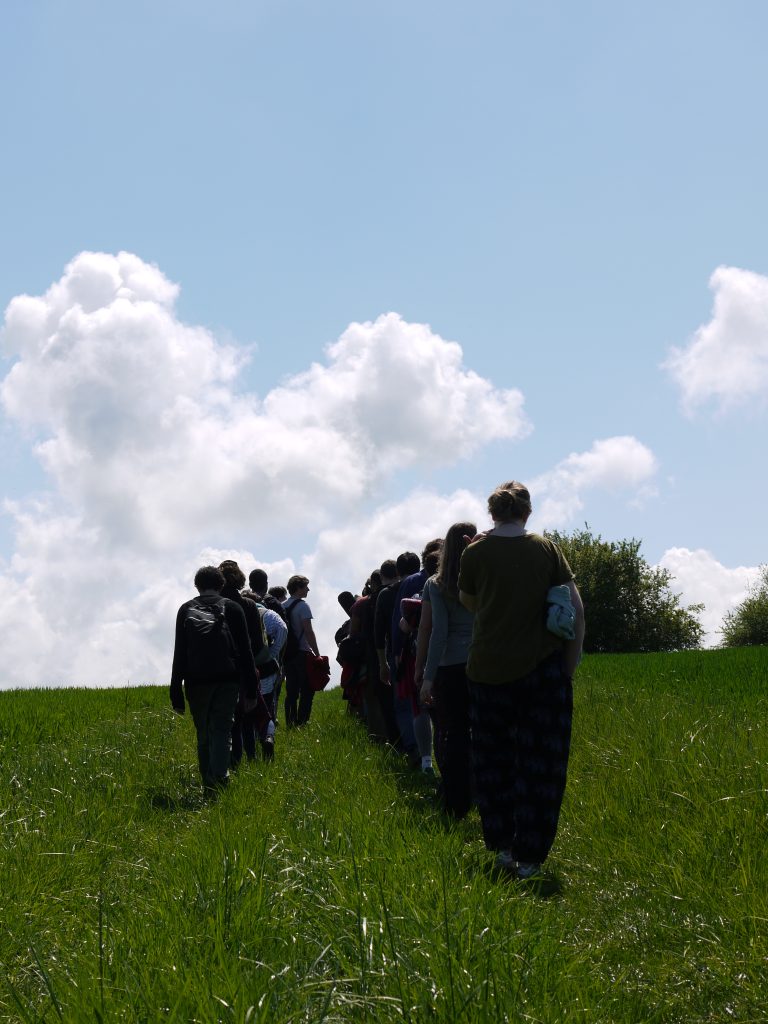 We walked to a medieval church in a village in Monbos. The walk itself was beautiful. Walking meditation was a new discovery for me in Plum Village. I have been an avid mountaineer for years but had often felt with friends that the aim was to get to the top of the mountain fastest, and that the earth and world around was often ignored and passed by in pursuit of the top. I loved walking so slowly I could notice and breath in everything around me. I could feel my feet in the grace, and feel gravity bringing me home.
I feel here it is useful to say that I studied history at University, particularly medieval religious history. I did my dissertation on the burial placed of medieval queens and feel a great love for churches and old monasteries.
Monbos Church itself was stunning. I found myself, as I have in times in the past in other churches and cathedrals, touching the walls and imagining the communities that used to inhabit these spaces. Breathing in the history and the old life. I once spent 4 hours in Canterbury Cathedral with no perception of time passing me by, and I felt this again in Monbos.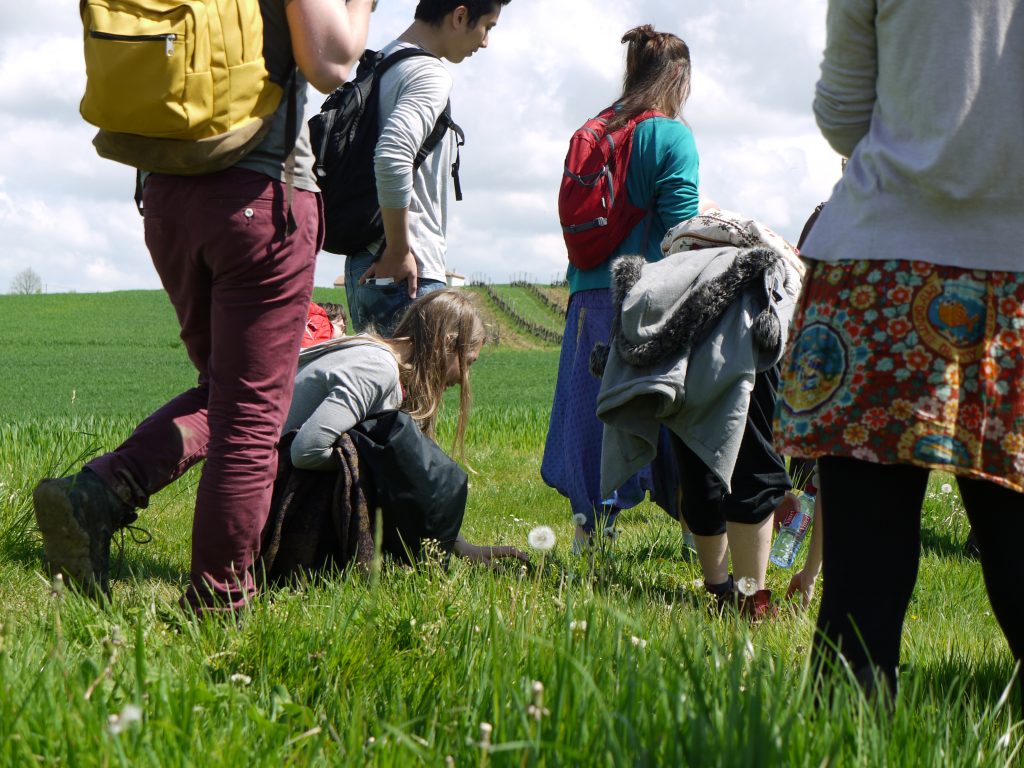 This time there was a difference, my colleagues were not impatiently waiting for me to finish exploring and experiencing so we could go shopping or to drink tea, there were no peers laughing at my 'old – fashioned' ways. Here I was surrounded my people feeling and walking and in amazement also – it was a fantastic moment to see that shared experience.
Stepping outside I went to stand on one of the low walls of the graveyard and felt a sudden lightness within myself. I looked back and realised that since I had graduated I had not once thought about or talked about history or my love of these places of worship. In the face of trying to define myself, and a shame of loving something I perceived to be opposing to other ideals I have, and other peer's passions, (it is often suggested to me that history is boring or worthless) I had suppressed it all.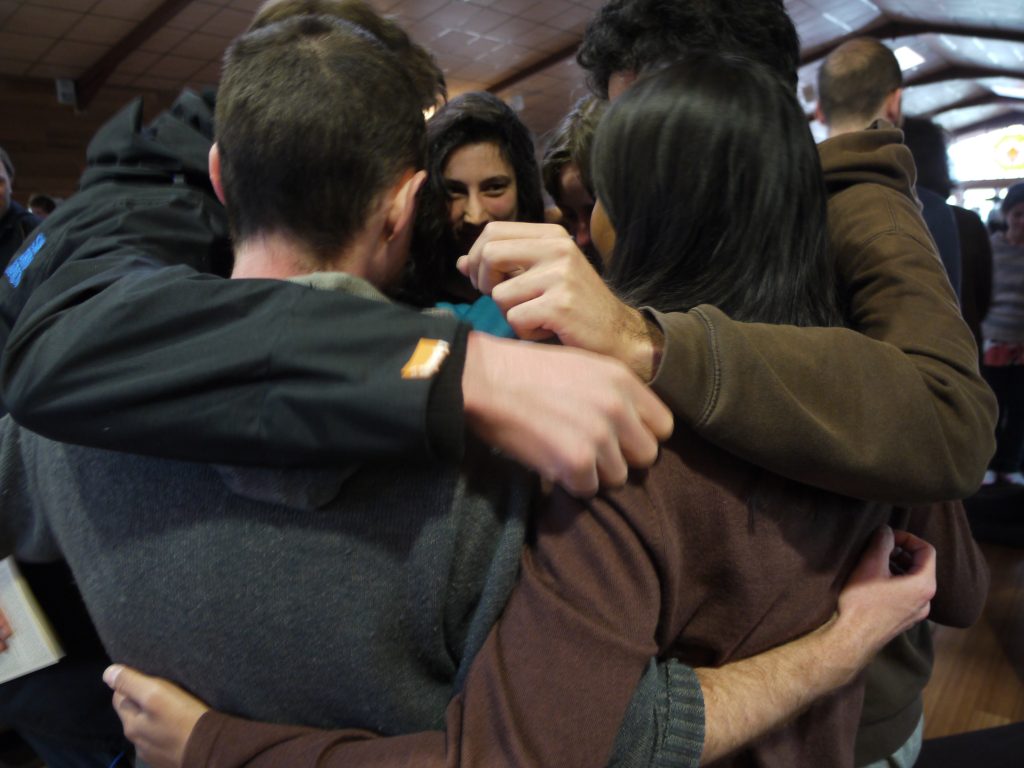 I felt at Plum Village that I was accepted. That the world and everything in it was accepted and loved. Standing on that wall I felt a love for medieval religious history growing once more, and I LOVED feeling that love. Joe sang, and people lay down staring at the old cobbled walls in the sun. I was special, it gave me space within myself to think and feel all thoughts with no judgement on them, instead with compassion to them.
Maybe lie down, press play here and listen to the moment that Joe played his song 'There's a Place' outside Mombos Church:
See more photos from this Lazy Day hike at Plum Village on Plum Village Online Monastery Facebook page here.
This article was originally posted on Wake Up UK.