By Jula Pethes and Mareike Jautschus
Title photo by Pavel Danilyuk
As many of the retreats this year, our planned gathering as the LGBTQIA+1 International Community practicing in the Plum Village tradition could not happen at the EIAB. Despite this disappointment, we were very happy to enjoy an extended Day of Mindfulness—or Queer Mini-Retreat—with people joining online from their homes in Australasia, North America, and Europe. Even if it is not currently possible in person, we can still come out, come home, and come together!

Sharing Pain & Cultivating Freedom
On the first day of the retreat, we had the opportunity to arrive together through some Zoom-adapted exercises. We were initially invited to "pin" a fellow retreat participant and connect with our shared pain and joy. Further guidance helped us to arrive in our bodies, while also connecting to our ancestors and their supportive energy. Our Queer Day of Mindfulness on Saturday continued to nourish us with yoga for every level of experience and equipment availability, followed by beautiful harp music live from Plum Village.
Next, we enjoyed a loving kindness meditation guided by Brother Jan, before he and Brother Bao Tang shared their beautiful wisdom in a Dharma talk. The two Dharma teachers explored the feelings of not being enough or okay, which many people identifying as LGBTQIA+ often internalize at a young age. They touched upon how we may have therefore experienced loneliness if we had to hide parts of our identity and were not able to connect with other queer people.
This is why coming out—if possible, according to our circumstances—can be very valuable and important for oneself, as well as the community. The practice we share is inclusive and truly calls us to show up with all parts of ourselves: if we hide one part, we are hindered in our practice. As was shared in the Dharma talk, one fearless person can save a whole community. We were reminded that meditation is an act of cultivating. Instead of believing that happiness and freedom are something we can achieve, we can choose to water those seeds and cultivate them ourselves.

Empowering Ourselves & Creating Connection
After a deep relaxation session, we separated into families for Dharma sharing. This was an meaningful opportunity to come together as a community, which we experienced as very touching and enriching despite the online format. For dinner, we had the chance to gather in affinity groups for a range of topics, including queering relationships; trans and non-binary/gender-expansive; queer healing, resilience, and mental health; and the general theme of celebrating diversity. It felt empowering for us to have a space to exchange about these topics and to realize that we are not alone in our experiences. In a beautiful closing ceremony, we were invited to ask ourselves the question: "What arises in our bodies if we trust the beauty inside of ourselves?" A phenomenal dance party continued this invitation to celebrate ourselves in all our beauty, and provided a liberating and joyful end to the day.
On Sunday, we embraced the afterglow of our Day of Mindfulness through two gatherings of the International LGBTQIA+ Sangha, which included one session for Asian and one for American time zones, to join the European hub of the retreat. (See the article in this issue about the International LGBTQIA+ Sangha for more information!). We enjoyed the practice of Touching the Earth together in an adapted version for the queer community. Related to this practice, we were invited to share in small groups about various questions, including: our first memories of queerness in our life; something that enriches and nurtures our queerness; and a wish or dream that we want to see in the world in the future. Discussing these topics provided space for us to recharge our inspiration and motivation for creating a colorful future. It also allowed us to acknowledge the different levels of pain, which so many individuals of the queer community have experienced and are still exposed to.

Flowing As a River
Writing this article from the perspective of an organizer (Jula), as well as a participant (Mareike), we realized that the caring and supportive atmosphere in the organizing team contributed to a similar atmosphere in the whole retreat. Although it was challenging for Jula to participate in a deep relaxation while in charge of the technological side, the retreat was still very enjoyable and an enriching learning experience. For Mareike, the retreat facilitation felt very harmonious and loving.
In gratitude for all the efforts of our ancestors and the loving dedication from everyone who led to this event being possible, we are very happy to share recordings of the retreat, which are accessible on the Rainbow Mini Online Retreat website. Carrying the energy of our retreat with us into our practice as a Sangha, we intend to continue to take in the awareness of flowing in a river together.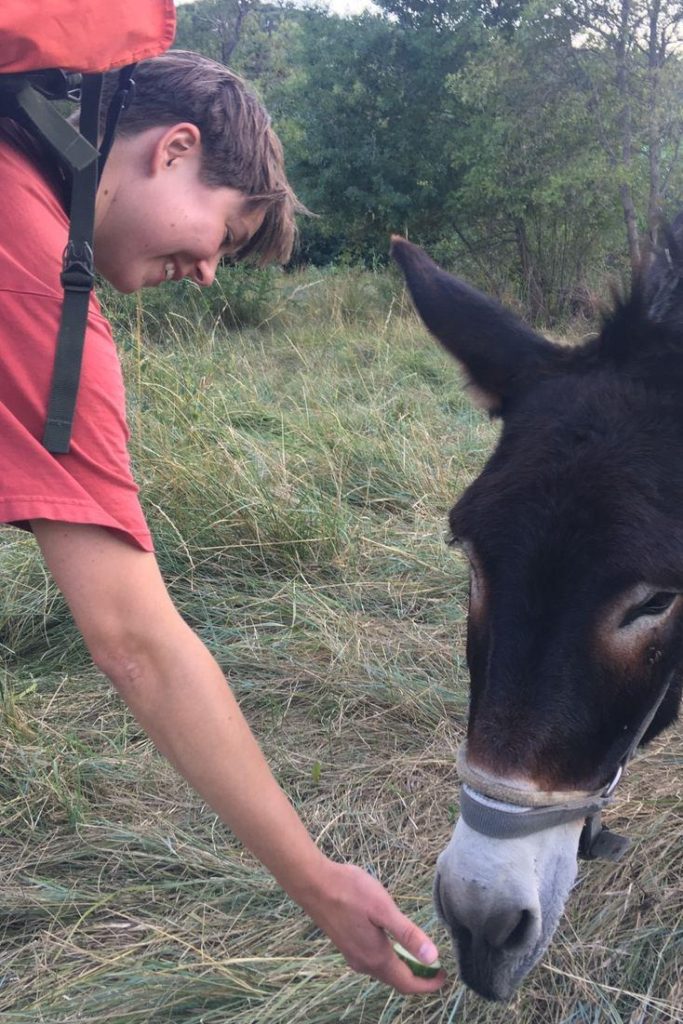 Jula Pethes practices with the Wake Up Sangha Freiburg and International LGBTQIA+ Sangha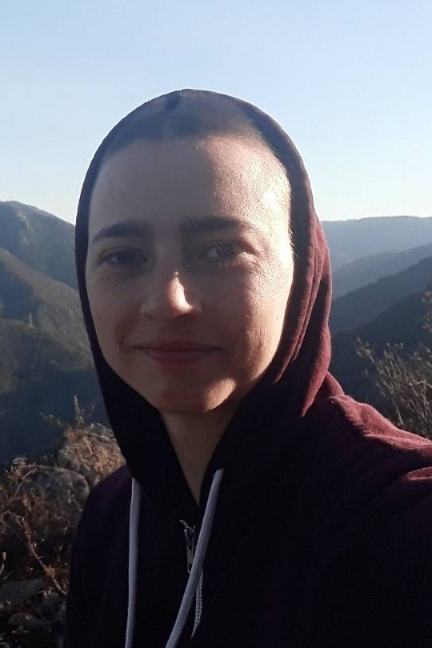 Mareike Jautschus' sangha base is the international LGBTQIA+ Sangha
Footnote
1: This abbreviation includes Lesbian, Gay, Bisexual, Trans, Questioning/Queer, Inter, Agender/Asexual, and other people who don't identify as heterosexual and/or cisgender.

Edited by Erica Fugger
This article originally appeared in the 2021 printed newsletter of the EIAB