By Virginie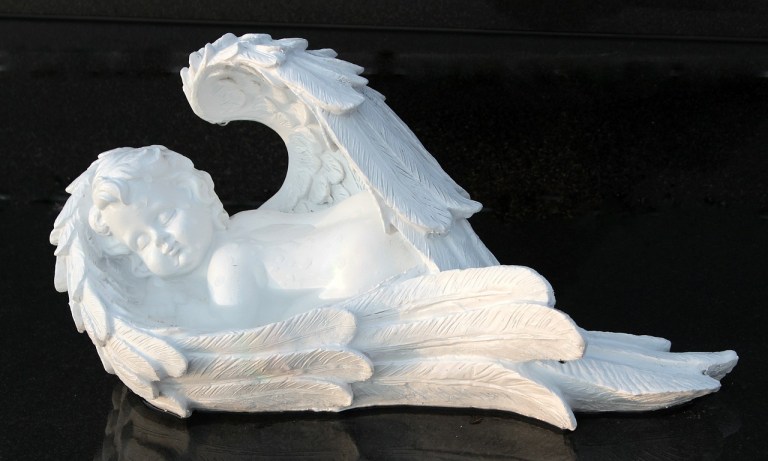 This morning, with a little sorrow,
I take out my cards, mix them,
and draw a little angel
(it's my little joy)
stroking a little cat:
TENDERNESS
The afternoon,
inside, the sky is grey,
yet the sun shines!
The rain is pouring in my heart:
thick clouds
invite me at the very bottom of the bed
like the bottom of a well!
But the night comes
Without my gps I venture between the pines and paths
And join a determined path the Sangha
meets, like every Monday.
We walk together in the warm light,
The bird sings "hello, I'm here!"
but I'm not here…
In a silent circle, body and mind are one
Well, except mine!
Again and again, I come back…
Eyes narrowing like an eskimo,
Always tense by what torments me!
And here comes a friend, like magic,
who reads "The Heart of the Buddha's Teachings"
"Learn to love yourself
Don't run from your suffering
Live joyfully with what is…"
The interbeing is really a dance!
During the Dharma-Sharing
the love of bodhisattvas is expressed
Deeply, each person listens
and loving speech enlightens us:
a little rain on a single letter
and "pain" becomes "gentleness"
or even "colour."
In the middle, on an orange mandala with a round foam
strewn with rose petals in soft colours
a Buddha smiles, free of turmoil
Seeing his broad back of green clay
Makes me want to give him hugs,
to take and hold him in my arms.
I imagine him, snuggled and relaxed, little girl, baby Buddha,
And there, my eyes see a word between Buddha and me:
WISDOM
Suddenly, I realise that it resonates with TENDERNESS
Note: This poem was originally written in French. Wisdom means "sagesse" and tenderness means "tendresse." Both words rhyme because they end in "-esse" 🙂 
Virginie practices with Wake Up Rennes and Vannes in France.