[CANCELLED] Wake Up Your Artist @ EIAB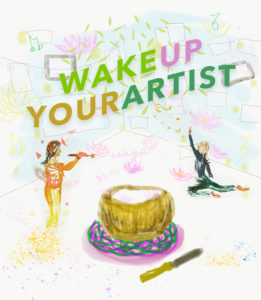 WUYA invites you on a mindfulness adventure this spring!
A week dedicated to discovering your creativity: singing, painting, dancing, writing and finding out about abundance in the silence. Together we explore what moves you inside and ways to share it with the world. Your inner guides accompany you – the Zen Master, the curious child, the self-compassionate one, the adventurer and the art activist! Playfulness and relaxation are our tools, the present moment is the place to act.
Rumi says: Beyond right and wrong there is a field. We look forward to meet you there!
Click here for more info and registration