Wake Up Retreat: Touching the Earth
July 12, 2017 @ July 12, 2017

-

July 16, 2017 @ July 16, 2017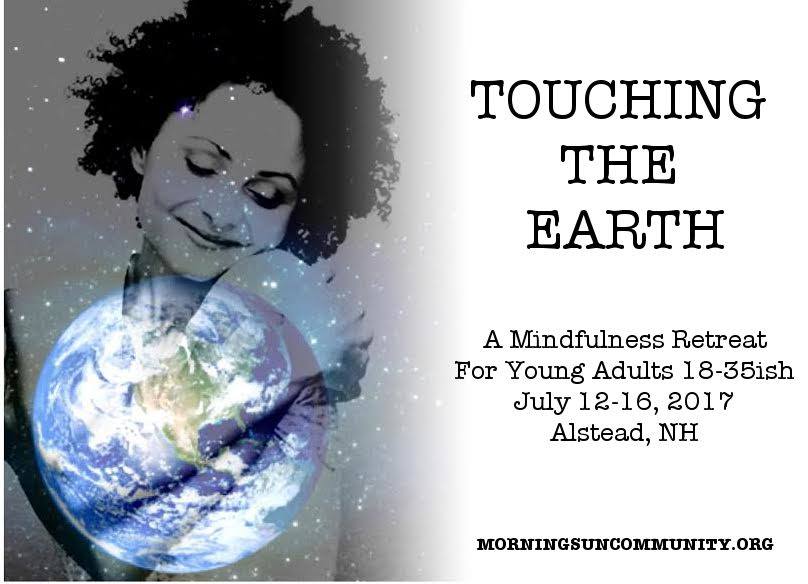 A special retreat for young adults – ages 18-35ish

Mother Earth has sent out a call for us to come together, and learn to reshape our lives in such a way that all beings nourished and sustained – and we face many challenges on this path.  Yet we can draw strength and insight from ancient practices of presence, wisdom and kindness.  We can look to one another for inspiration and support.  We can deeply touch our great Mother Earth and continue in her tradition of perseverance, creativity, healing and transformation.
This retreat is an opportunity to develop the  practice of mindful living, to bring joy, solidity and freedom into the world.  We grow the strength and capacity to create loving relationships, to build a community of supportive friends, to care for the Earth and contribute to positive change in the world.
We will be sharing daily meditation, yoga, mindful meals, listening to teachings, hikes in the forest, and discussions, as well as have time to enjoy swimming, music-filled bonfires, starry nights, and canoeing – surrounded by 240 beautiful acres of  MorningSun Community.
Click here for registration and for more information.