Wake Up Retreat: Deep Insight, Deep Ecology
April 2, 2017 @ April 2, 2017

-

April 8, 2017 @ April 8, 2017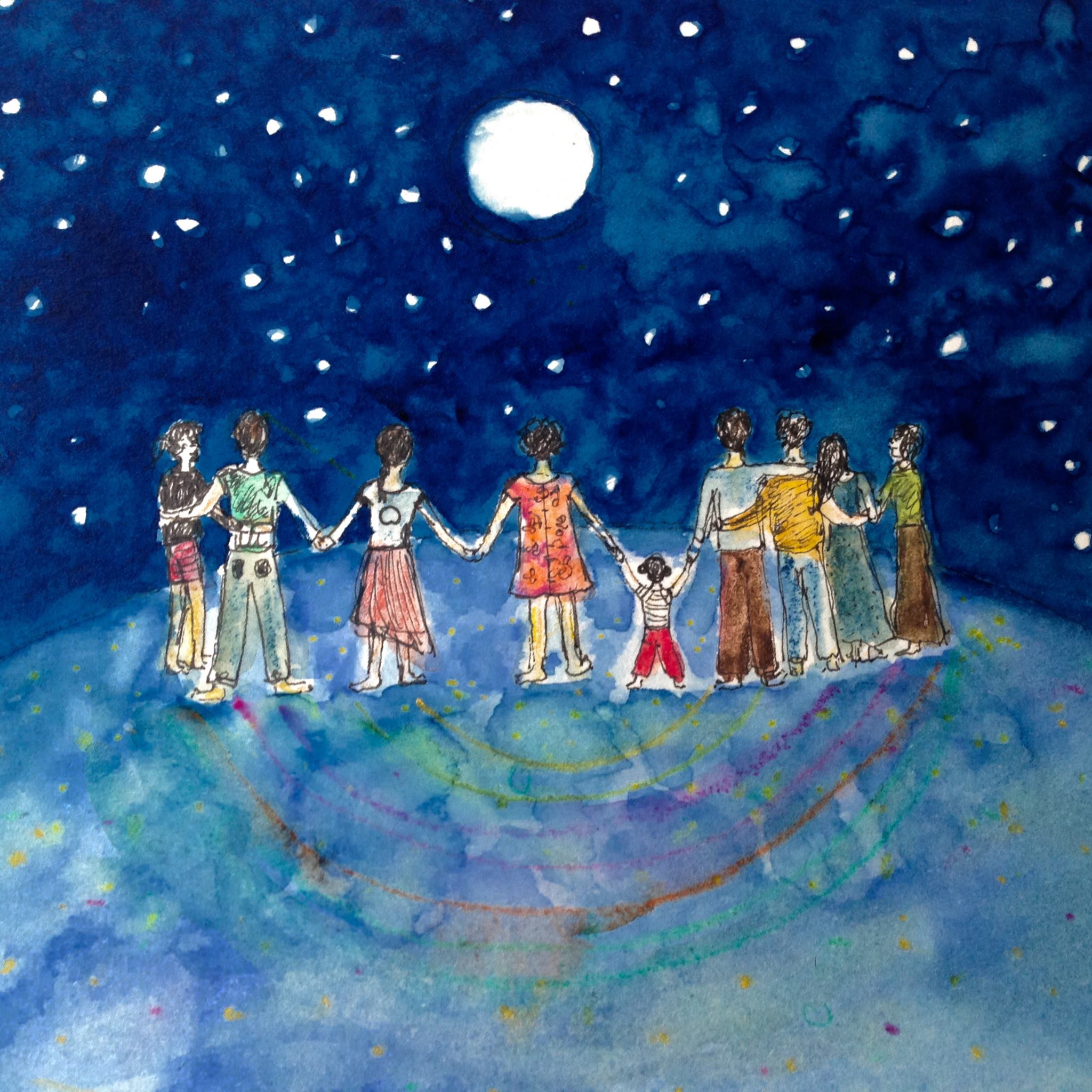 Touching the immensity of Life
From 2nd to 8th of April 2017
With monastic brothers Phap Luu (Brother Stream), Brother Yasha, Brother Pham Hanh and more monastic sisters from Plum Village, as well as the Wake Up organisers Marie-Fleur Baeriswyl, Katharina Hirschsprung and Aurelia Ellett.
"Every step we make has the power to heal and transform. Not only can we heal ourselves by our steps, but we can help heal the Earth and the environment." – Thich Nhat Hanh
Let us wake up together and move from homo sapiens to homo conscious. Aware of the state of our natural environment, we will come together in this week-long retreat to explore mindfulness, Deep Ecology and collective awakening. Being a young adult today, in this world, we may at times feel a deep suffering caused by lack of connection, consciousness and meaning in society. At the same time, we can feel an urgent call to become engaged and bring in new energy and alternatives.
Let's write a new story together! Let's see the world with new eyes!
During this retreat, we will come together to enjoy the conditions for happiness which are available in the present moment and learn how to take care of our inner and outer environment. Through mindful breathing, walking, eating, smiling, playing, and cultivating brotherhood and sisterhood, we will discover ways to establish an intimate conversation with Mother Earth and apply the insight of Interbeing into our own daily lives.
Inspired by Thay's (Thich Nhat Hanh) new interpretation of the Heart and Diamond Sutra as well as the work that reconnects from Joanna Macy, we will look deeply to touch the nature of interbeing and learn to create a safe space in which we can open our heart to the pain we feel for the world facing so much social injustice and environmental destruction, but also for the beauty and strength that we find in reconnecting with ourselves, with others and with nature.
In this process, we will be supported by the Dharma teachings of our monastic brothers and sisters who will visit from Plum Village. We will have time for sharings but also spaces for nature connection to feel how much we can communicate and be nourished and healed with Her.
Through our practice of mindfulness, we can discover our full potential so that we honor the miracle of being alive and the beauty of the Universe. We will learn to burst into freedom and to act out of Joy and out of our deepest aspiration.
"One day during meditation, I was contemplating global warming. With some anguish, I asked Nature this question: "Nature, do you think we can rely on you?" I asked the question because I know that Nature is intelligent; she knows how to react, sometimes violently, to reestablish balance. And I heard the answer in the form of another question: "Can I rely on you?" The question was being put back to me: can Nature rely on humans? And after a long, deep breathing, I said, "Yes, you can mostly rely on me." And then I heard Nature's answer, "Yes, you can also mostly rely on me."
This should not be a mere verbal declaration. It should be a deep commitment from everyone, so that nature can respond in kind. With collective insight we can reconcile with and heal our planet. Every one of us can do something in our daily lives to contribute, to protect and care for our planet. It is time for us to wake up together in order to do something to change the situation. We have to live in such a way that a future will be possible for our children and grandchildren, and our own life has to be the message." – Thich Nhat Hanh
To register for the retreat (in German), go to this link. The English registration is available here.
Facebook link: https://www.facebook.com/events/319404691793032
Brother Phap Luu
---
Thay Phap Luu (Brother Stream) is from the US and ordained in 2003. He graduated from Dartmouth College with a B.A. in English Literature in 1997 and also did non-degree study at Yale and Harvard in Buddhist Studies and Sanskrit before ordaining. He taught English as a foreign language in Madrid, Spain, and spent one year working part-time as a teacher in inner-city schools in New Haven, CT.
He received the transmission from Thay as a Dharma teacher in 2011, and has taught in North America, Europe, Brazil, Botswana, Southeast Asia and India. He has been active in the Wake Up movement for young people, co-leading two tours in the UK, and one each in the US, Spain and Ireland, to share mindfulness with young adults at universities, and has been working with the Wake Up Schools initiative to bring mindfulness into schools for the past three years.
Brother Pham Hanh
---