Wake Up Boise: Day of Mindfulness Movement and Music
April 22, 2017 @ April 22, 2017

-

April 22, 2017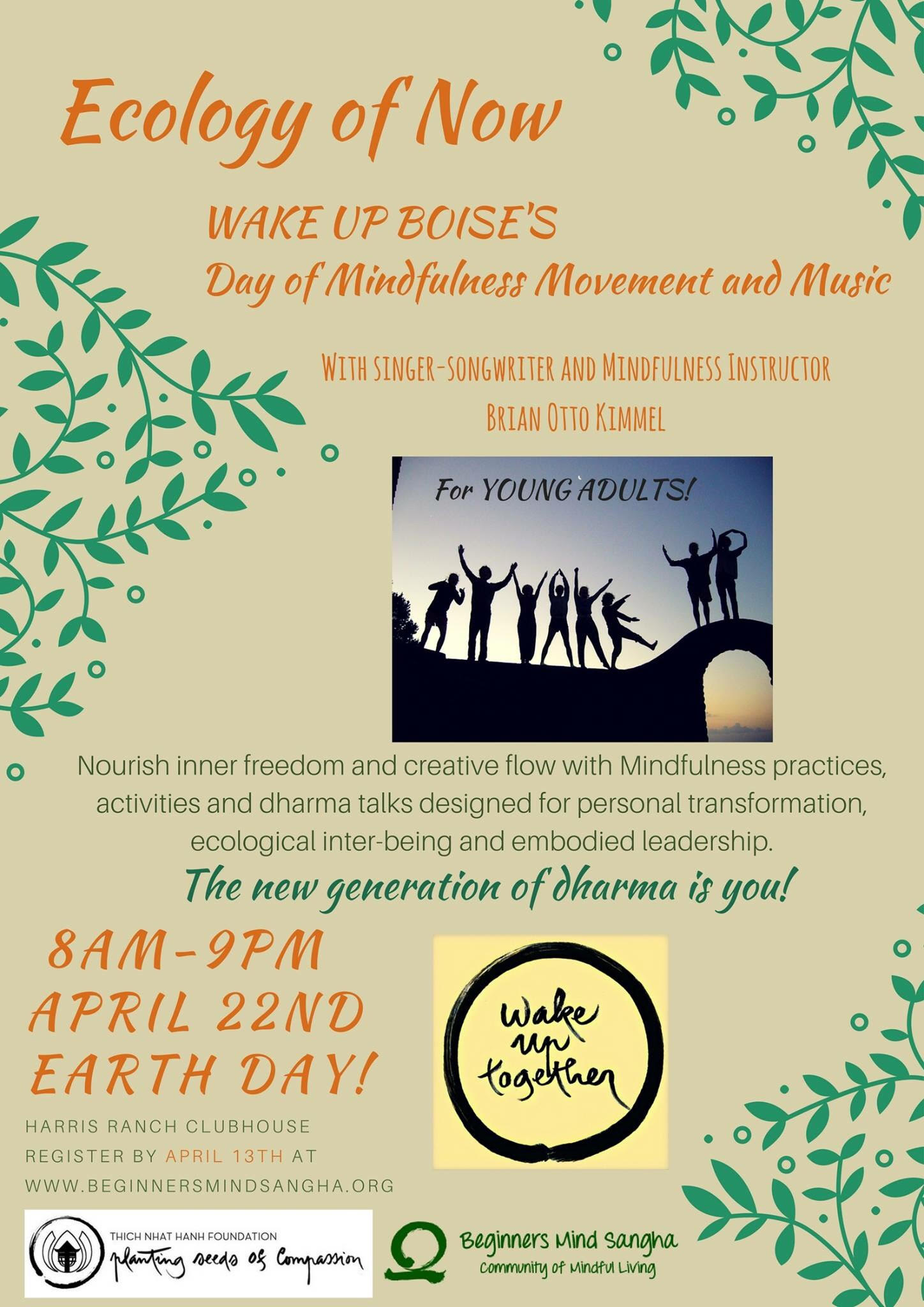 Nourish your heart, mind and body with a full day of Mindfulness practices, activities and dharma talks designed to support personal transformation, ecological inter-being and embodied leadership in the world.
General Schedule: We begin the day at the main retreat site – Mill Creek Community Center – for sitting meditation with the Sangha as a whole and listen to an Earth Day themed dharma talk with Terry Cortes-Vega. Afternoon Wake Up activities with Brian will be held at a separate retreat center, a short joyful walk away, to the Harris Ranch Spring Creek Center. Wake Up participants will rejoin the Sangha in the early evening for a shared mindful meal and a celebratory evening activities until close. All Wake Up attendees are welcome to join in on Sunday session between 8:00 a.m. to 2:00 p.m. Registration button below. Scholarship information: soulwisdom.synergy@gmail.com
When: Saturday, April 22, 2017
Time: 8:00 a.m. to 9:00 p.m., Dinner at 6:00 p.m.
Bring brown bag lunch, blanket or pad, cushion or bench for comfort
some activities will also be at Spring Retreat with Sangha community
MEET AT: Harris Ranch Mill Creek Community Center, South of Warm Springs Road, Wake Up moves to Spring Creek Community Center before lunch.
Wake Up Registration is $20 for Saturday only, you can pay via PayPal here.