Wake Up to Life: A Pocket of Happiness
January 11, 2018 @ January 11, 2018

-

January 14, 2018 @ January 14, 2018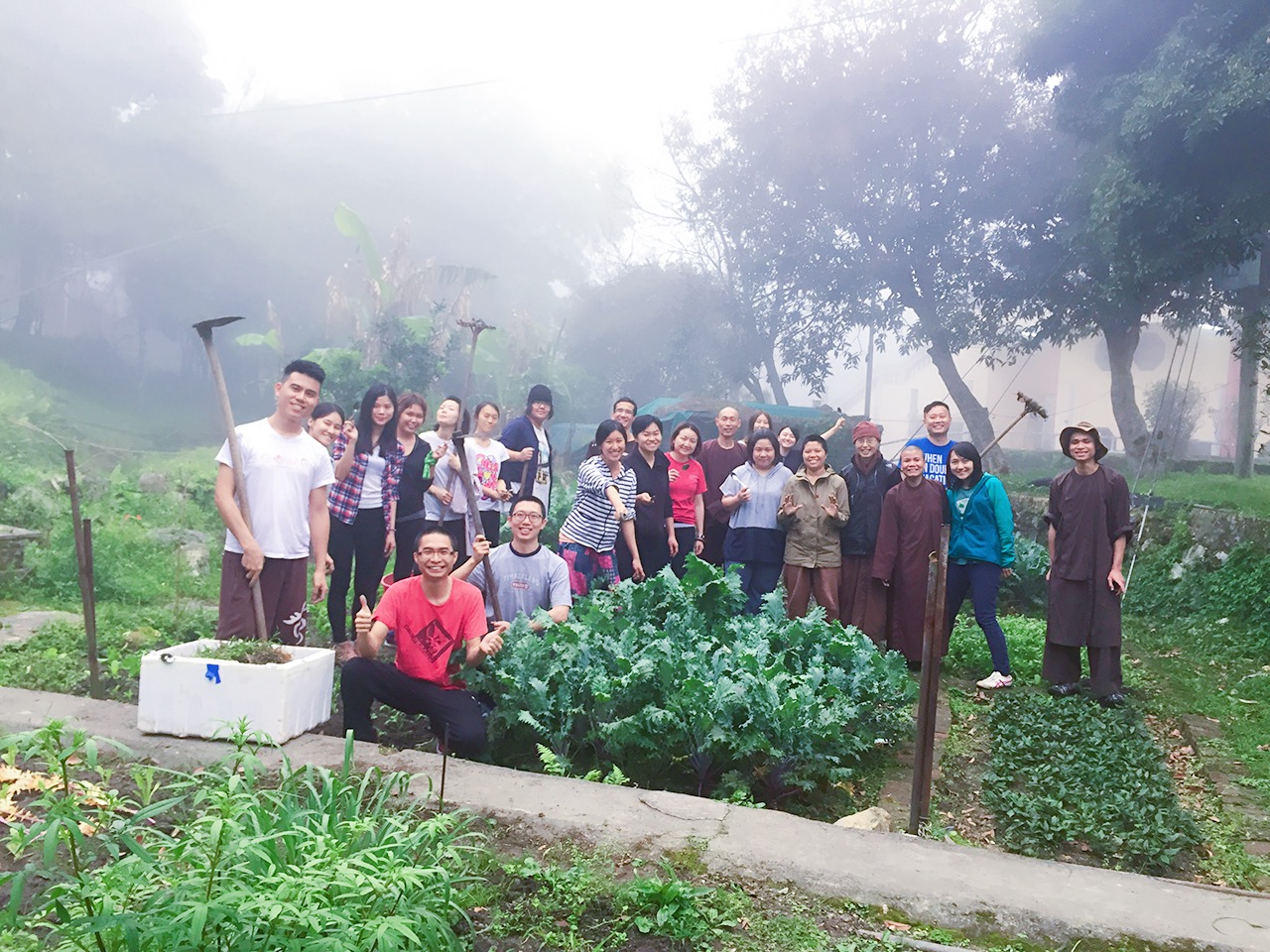 A Four-Day Mindfulness Retreat for Young People with the Plum Village Monastics
at the Asian Institute of Applied Buddhism
Lotus Pond Temple, Ngong Ping Village, Lantau Island, HK
Date and time: 11 Jan 2018 @ 4:00pm – 14 Jan 2018 @ 2:00pm
You are warmly invited to join our Seventh Annual Wake up retreat from the 11th to the 14th of January 2018 with the monks and nuns of Plum Village at the Asian Institute of Applied Buddhism, at Lotus Pond Temple, Ngong Ping Village, Lantau Island.
Wake Up is a movement, which is made up of young friends aged from 18 to 35 who are interested in building a Healthy and Compassionate Society. Over the past few years, Wake Up Hong Kong have organized annually retreat for young people, as well as Day of Mindfulness, Monday night activities in town, Flash Mob meditation etc. that bring about a lot of joy and happiness for building a healthy society.
In the midst of busy days, we feel safe when we know that there is money or credit card or smartphone in our pocket. However, have you ever thought of the capacity to retrieve the feeling of happiness from our pocket in our busy daily life or when we are under great stress, or in a challenging situation and strong emotions?
Can we still remain calm and peaceful, and retain the true relaxing smile on our lips when we are busy accomplishing all the daily responsibility? Yes, we could do so. It is a habit of happiness for us to cultivate especially before the storm of outside challenging situation or the strong and difficult emotions arise in us. The pocket of happiness is in our hands, yet it is a habit that we need to cultivate within ourselves, before the difficult moments of our life arrive. Come and learn ways to remain calm and relax in the very busy life of this society, give ourselves a chance to learn and to experience it ourselves It is simple yet very practical.
Coming to this retreat you will learn the ways how to be yourselves, so you can find out answers to those questions by practicing mindfulness with the community. You can be able to generate the energy of loving-kindness, compassion, learn how to restore communication with your beloved ones and also have an opportunity to receive the Five Mindfulness Trainings: a template for self-happiness and the meaning of life. The retreat is the foundation of our togetherness as a Sangha.
The retreat will be conducted in English with Cantonese and Mandarin translation.
Registration is available online HERE on a first-come-first-served basis.