[Canceled] Wake Up Sound & Silence Retreat
April 11, 2020

-

April 17, 2020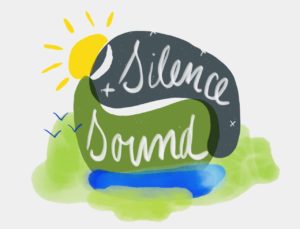 Dear friends and fellows,
the 'Sound & Silence retreat – Wake up to the movement of life'
is taking place, and you are very warmly invited.
This is a Plum Village Wake Up retreat for people aged 18-35ish
from April 11th until 17th, 2020 @ Haus Sonnenlehen, Großgmain, Austria
Let yourself be filled with silence, the sight of trees, lakes and groves and be connected to the movement of life within all of us. Together we will have one week of mind- and joyful sounding, walking, meditating and listening.
Musicians Françoise and Marc Cornu-Meyer from France will join us for this week of playful voice work and sound discovery. With mindfulness practices based on the Plum Village tradition we want to create supportive conditions to let our inner song arise – the music of presence, silence, sound and interbeing.
The close connection to nature through mindful hiking, yoga and a variety of movement practices nourish us on our journey. 
Come and water seeds of joy, awareness, creativity and freedom with us!
When and where?
From April 11, arrival between 14:00 and 15:30 – start of the retreat is at 16:00
Until April 17, the end of the retreat is at 15:00.

Haus Sonnenlehen (in Großgmain, Austria) is a magical place, located directly at the foot of the Untersberg mountains – surrounded by ancient linden trees.
For the arrival we recommend the bus connection from Salzburg train station. The exit is "Großgmain Lindenplatz". From there, it is a 5-minute walk to Wolfschwangweg.
Contribution
includes accommodation and vegan/vegetarian meals
320,- EUR / dorm room
260,- EUR / tent or caravan
Welcome Tickets
We would like to offer two 'welcome tickets' for people with a refugee background to take part in the retreat. Come and join our crowdfunding campaign – any contribution helps.
Organised by whom?
The retreat is organized by members of the Wake Up Sanghas Chiemgau and Passau. This is a non-profit retreat, which means that the contributions only cover the expenses and any surplus, if present, will be used to fund additional expenses for future retreats.
Registration
Write to wakeupsoundandsilence@gmail.com
We look forward to all who are able to join us during this retreat!
Bless you and take care,
Simon, Larissa and Annica
(Sound&Silence organizing team)
Facebook event: https://www.facebook.com/events/952952758434512/